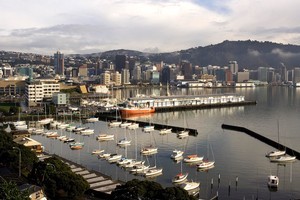 The impact of the Christchurch earthquake on the commercial property market has been well documented with several inner city business forced to relocate to the suburbs and calls for a much smaller CBD with mainly low rise buildings.
John Schellekens from commercial property company CB Richard Ellis explains how the wider property market has reacted to the February event and why tenants in other centres are demanding change.
"The risk of an earthquake in Wellington and Auckland hasn't actually changed, but awareness is now acute, so in places like Wellington you'll see leasees demanding more and more information about the buildings they occupy."
Already the government sector's (which makes up 45 per cent of tenants in the commercial property market in Wellington) demanding that any building it occupies is 80 per cent of the building code.
"What that means is you have a supply shock of office space in Wellington because all buildings at that code level can no longer be occupied by government departments."
Corporate tenants were also considering their direct liability if an earthquake struck a building they occupied which wasn't up to code, he said.
"In Wellington is that there are winners and losers. Those who do have good buildings that are up to code have an unbelievable demand for their space, but there are also a lot of building owners who have taken a hit," he said.
"The message for landlords is be proactive, understand tenants' concerns and take a view whether they will be comprised in the market if they don't get their building up to code."
- NZ HERALD ONLINE