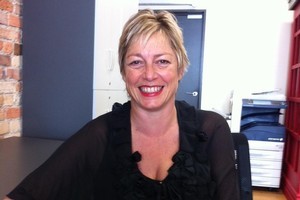 Matching service links firms to market specific experts, writes Sue Watson, global chief executive for the Kiwi Expat Association (KEA).
Increasing numbers of start-up New Zealand businesses begin with their eyes on the world market from day one.
If they are well networked, they may well find talented Kiwis working abroad who can help spread the word about their businesses there.
What can Kea connections do for small businesses expanding overseas?
The Kiwi Expat Association (Kea) is dedicated to helping New Zealand's export-focused SMEs expand into overseas markets.
New Zealand's highly skilled and connected diaspora can provide vital in-market knowledge to help export businesses grow.
The largest numbers of our 37,000 members and subscribers are based in Australia (6100), followed by the United Kingdom (4600).
Kea acts as a catalyst linking New Zealand businesses and Kiwis abroad. Most recently, we launched a pilot of the Kea Matching Service, a programme that aims to connect New Zealand exporters to market specific experts in Kea's global network who can provide them with one-to-one advice and feedback.
Export businesses need capital as well as connections. The Kea Investment Network is a research project exploring the potential for attracting investment from the expat community into New Zealand. Our recent census of Kiwi expats showed that many already have investments in New Zealand and are looking for more opportunities.
The Kea Investment Network will provide connections between New Zealand businesses and the expat community and will provide insight into the policies and investment vehicles that will support greater foreign direct investment.
Kea's World Class New Zealand (WCNZ) network has been the organisation's most effective programme in helping New Zealand's export businesses, which it does through a series of one-to-one connections with New Zealanders who have already achieved significant business success on the world stage.
Kea's Pass it On campaign, launched last year, is aimed at levering the attention New Zealand receives in the leadup to the Rugby World Cup to connect New Zealand SMEs with the international business community. More than 5000 people have signed up to the campaign to date.
It can be ideal to have a Kiwi running your overseas office especially if you have a NZ-branded product. Can Kea help with this?
Yes. Addressing New Zealand's talent shortage is high on Kea's agenda. Our research tells us that expats are looking for opportunities to come home and to find employment opportunities that enable them to contribute what they know to help New Zealand businesses to succeed.
We also know that New Zealand businesses are always looking for innovative ways to recruit Kiwis and their friends back home.
To meet this need, Kea launched the Kea Job Community, an online portal (www.keajobs.com) which not only gives New Zealand employers access to highly skilled and internationally experienced expats, but also helps Kiwi employers overseas find other potential Kiwi employees.
Can you give any examples where a business has won a new client or entered an overseas market successfully thanks to their Kea connections?
Last year, Kea helped New Zealand pre-media company Velocity Made Good secure a contract with Hearst Magazines, one of the world's largest publishers of monthly magazines.
In December 2009, Kea's WCNZ network manager Sue Sinclair introduced Velocity sales director Doug Drury to WCNZ network member and Time Warner senior vice-president, Mark D'Arcy.
D'Arcy helped provide an introduction and recommendation to Hearst Magazines. Hearst began discussions with Velocity in April last year and by June had become a supplier to Hearst Magazines.
Velocity has become the primary supplier of choice for Hearst Magazines, surpassing the prior established positions of three other existing suppliers.
YOUR QUESTIONS
We want to solve your business problems. From tax headaches to recruitment nightmares - every week, with the help of specialists, we will answer your questions on any topic related to business. Send your questions to Gill at: Southgill1@gmail.com