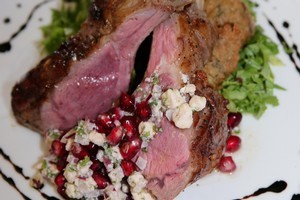 A plan has been launched to almost double the value of New Zealand's red meat sector earnings.
The red meat sector strategy, initiated by the Meat Industry Association (MIA) and Beef and Lamb New Zealand and released this week, aims to improve the sector's viability and grow its earnings from $8 billion to $14 billion by 2025.
Agriculture Minister David Carter welcomed the strategy, saying it was an ambitious plan to lift the performance of the industry and give it clearer direction.
The report, by Deloitte, identified the greatest potential uplift in sustainable profitability would only be delivered by all sector participants taking action to improve market co-ordination, procurement and best practice systems.
New Zealand Institute of Economic Research modelling suggested a 1.3 per cent increase in GDP and real value change of $3.4 billion per annum by 2025 if the strategy was successfully implemented.
Stakeholders have said the changes and subsequent benefits were needed within the next five years to prevent further erosion of the industry through inconsistent profits and conversion of sheep and beef farms to other uses.
Asked whether he was confident of buy-in across the sector, Beef and Lamb chairman Mike Petersen said it had received an unprecedented level of collaboration and there was "real commitment" across the industry.
A strategy co-ordination group, initially chaired by Petersen and MIA chairman Bill Falconer, is being established to promote the strategy, monitor and report back on progress.
The make-up of that group is yet to be determined.
Falconer described the report as a very positive step. The industry had always been strong and would always be there - what the report addressed was how it could be made "enduringly profitable".
Silver Fern Farms chief executive Keith Cooper said there was "no silver bullet" in the report, rather it was laying out where a panacea could be. Cooper always maintained there could not be an industry strategic plan because industry participants all had differing views on what worked for them. At best, it could only be a framework.
It was up to farmers and companies whether they wanted to change or adapt different practices.
From Silver Fern Farms' perspective, the report validated the co-operative's strategy, Cooper said.
Alliance Group chief executive Grant Cuff believed it was a good start.
He understood it was the first time there had been a report that genuinely covered from the farm right through to the marketplace. Alliance needed to have a look at the report.
It appeared to be "sensible" and he hoped those across the sector would look at it carefully and look at areas they could work towards.
Middlemarch sheep and beef farmer Lindsay Carruthers said change needed to be driven from the marketplace.
"We can produce a raw product but if they don't require it, they won't buy it."
Carruthers welcomed any attempt to improve viability of the industry, saying it made his business more profitable, as well as other service industries.
Agriculture Minister David Carter welcomed the goal of growing the sector to $14 billion by 2025.
"There is a real risk that current good returns will create farmer complacency about addressing the long-term issues facing the sector," Carter said. "This strategy will only be successful if the meat industry continues with the same level of co-operation shown in developing the plan, and works together to implement it."
Labour agriculture spokesman Damien O'Connor said the launch of the strategy would be a major disappointment for anyone who expected new leadership and direction for the meat industry.
"The co-operation referred to in the report as a way forward is currently active in small parts of the industry with no barriers to its wider implementation," O'Connor said.
"The report accurately identifies and assesses the issues all players need to address but fails to even suggest a pathway to implementation and no recommendations are provided."
CODE RED
Red meat strategy's areas of action:
In-market co-ordination - creating a strong brand position and acting with scale through greater co-ordination of exports to grow targeted markets.
Efficient and aligned procurement - shift the focus of competition from the farm gate to overseas competitors.
Sector best practice - developing farming systems and improving productivity at all stages of the supply/value chain, leveraging research and development.
- Otago Daily Times