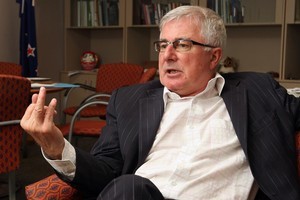 New Zealand's commodity export prices could stay near record highs for as long as a decade, according to Trade Minister Tim Groser.
"For the next five to 10 years it seems plausible to believe that the era of declining commodity prices, not just for dairy, is over," Groser told a dairy conference in Rotorua yesterday.
That doesn't mean that prices will stop being volatile, he said.
The value of New Zealand's commodity exports rose for a seventh month to a record in March, led by milk powder and wool, ANZ National Bank said yesterday. The country may rely on exports to recover from the February earthquake in Christchurch.
"The fact it's moving in an upward trendline is of immense benefit to us," Groser said. "It's not plausible to see anything other than a bright future ahead."
New Zealand's commodity prices rose 4.7 per cent from February and 30 per cent from a year earlier, according to the ANZ Commodity Price Index. Whole milk powder reached a record $4958 a tonne on March 2 after surging 41 per cent since December amid rising demand from Asia, according to Fonterra.
- BLOOMBERG