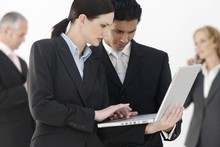 As the recession lifts and organisations begin to refocus on a more positive horizon, many business leaders are considering what will underpin their future success - and how they can future-proof themselves against any economic dips.
Jessica Xu, a senior researcher for workplace survey specialists JRA, says that research points towards the convergence of two areas of focus - creating a high-performance organisation and building an engaged workforce.
Xu says "these are two highly complementary goals and in fact, both are vital if an organisation is to fully satisfy all its stakeholders in the long-term".
As we come out of the recession, many organisations will want to make up lost ground. But this game of catch-up might come at a cost if it isn't managed strategically, warns Xu.
She says it could be tempting for organisations to plow into high-performance mode by focusing on customers, improving quality and building market share, but to forget about the critical parallel goal of building employee engagement and a great workplace. "Organisations that focus purely on delivering results ...
are missing a significant opportunity," Xu says.
While focusing on results might bring a short-term spike in performance, the costs will come in the form of increased staff turnover and absenteeism and a diminishing level of confidence in leadership, says Xu.
JRA is running the 2011 JRA Best Workplaces Survey in association with the New Zealand Herald and sponsored by the New Zealand Chambers of Commerce, KiwiBank, Department of Labour and Haines Attract. The survey runs from June 1 to August 31 and registrations are now being taken.
On the web
www.bestworkplaces.co.nz