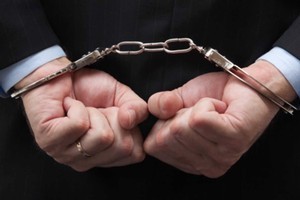 Workplace fraud hit record levels during the second half of last year, with managers posing the greatest risk to businesses.
Accounting firm KPMG's Fraud Barometer shows the cost of fraud rose to $100 million in the six months to December 2010, compared with $72 million in the first half of the year.
It is the first time the barometer has recorded $100 million in a single period.
Head of Forensics Stephen Bell said the largest fraud by management related to cases where money was stolen from investors.
Managers tended to misuse high amounts of money because of their access to information and ability to override internal controls, he said.
Bell said businesses needed to focus on improving their methods of detecting and preventing fraud.
However, the global financial crisis may be partly to blame for the increase in the level of high-value fraud.
Before the recession, companies were less focused on the bottom line, and more interested in acquisitions and top-line growth, Bell said.
"So as a result of the global financial crisis, they are more focused on looking on what is coming in and out of the business and therefore more likely to detect fraud or to have better controls in place to ensure it doesn't happen," he said.
Companies needed to be focused on "hot spots" within their business where fraud could occur, he said.
Improving computer systems to detect inconsistencies was an important step.
"For large and small companies having an external ethics or whistleblower hotline that people can call if they see an issue because it's not anonymous the results of the surveys that we've conducted find they're not as effective," said Bell.
The top five types of frauds based on number for the second half of 2010 were - accounting fraud (7), fraudulant loans (5), tax fraud (3), investor money stolen (3) and investment scam (2).
- NZ HERALD ONLINE / NEWSTALK ZB