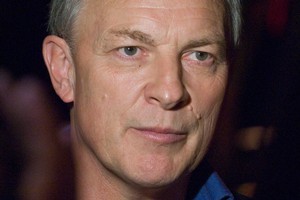 Claims in US diplomatic cables that former Prime Minister Helen Clark sent troops to Iraq to stop Fonterra losing lucrative Oil for Food contracts are "completely false", Labour leader Phil Goff says.
The cable, released by online whistle blower WikiLeaks, said senior Ministry of Defence staff had briefed US Embassy staff in Wellington on a Cabinet meeting in which Miss Clark's government decided to send troops to Iraq.
The information said the identities of the unnamed defence staff should be "strictly protected", the Dominion Post reported yesterday
"Senior MOD officials (strictly protect) tell us it was not until Finance Minister Michael Cullen pointed out in a subsequent Cabinet meeting that New Zealand's absence from Iraq might cost NZ dairy conglomerate Fonterra the lucrative dairy supply contract it enjoyed under the United Nations Oil for Food program," the cable said.
It said the prime minister "found a face-saving compromise" by sending non-combat engineers to be embedded with British forces.
Mr Goff dismissed the claim as "ridiculous".
"No such trade-off was ever suggested and if it ever had been, it would have been rejected out-of-hand. We do not trade putting the lives of our military personnel at risk for commercial deals. It is a completely false claim," he said.
Mr Goff said he had spoken to former Miss Clark about the allegation.
"Helen Clark is equally adamant that those claims are a work of fiction. The idea that we would send army engineers to Basra after Michael Cullen purportedly stated at the Cabinet that our stand on Iraq would cost Fonterra is totally false. No such statement was ever made nor was there ever a discussion to that effect.
"The engineers were sent when the UN Security Council provided a mandate for countries that were not part of the invasion to assist.
"Labour was opposed to the invasion of Iraq and history has proven that our decision was the right one. John Key, by comparison, had wanted to send to troops to Iraq.
"The decision to later send engineers was made after an invitation from the UN Security Council. The US embassy official who wrote this cable was clearly completely out of touch."
Two rotations of 61 engineers spent a year in Basra from September 2003, performing engineering and humanitarian tasks.
- NZHERALD STAFF and NZPA