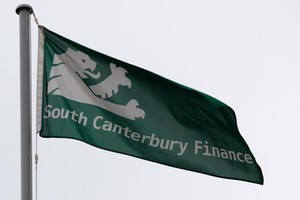 Stainless steel manufacturer Mercer Group does not have realistic funding alternatives to the rights issue it will ask shareholders to approve on December 17, an independent report says.
Allan Hubbard and Jean Hubbard and their associated interests collectively hold 45.13 per cent of Mercer but their assets are in statutory management, making a shortfall on the rights issue likely.
The manufacturer is raising $9 million via the rights issue, which is fully underwritten by Murray Capital's Rakaia Fund and by Christchurch financier Humphry Rolleston's Asset Management.
The money raised is being used to reduce the company's loans from Westpac, Gresham Finance and Paul Hewitson, one of the company's directors.
Gresham, wholly owned by Asset Management, has provided about $4.4 million of loans to Mercer since August last year at 12 per cent interest.
A report prepared by Simmons Corporate Finance said the rationale for the rights issue was sound and its structure was reasonable.
If the rights issue did not proceed, Mercer might not be able to maintain its banking facility with Westpac, which it owed $8 million under the facility at September 30. The company has been in breach of its banking covenants in recent times. The Westpac facility has been extended to December 31.
Mercer is negotiating with Westpac to further extend the facility but the independent directors expect that if Westpac were to extend the facility it would insist on a substantial reduction.
The report said that in the current environment alternate sources of funding were unlikely to be available to the company in the near future.
The report said Mercer was forecasting a better financial performance next year.
- NZPA