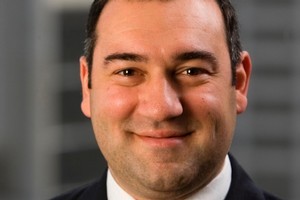 The commercial property market is tracking upwards as the decline of capital values continues to slow, according to Investment Property Databank (IPD).
IPD managing director for Australia and New Zealand Anthony De Francesco released the Property Council/IPD New Zealand Index for the September 2010 quarter this morning at Property Council's national conference in Christchurch.
The index provides a measure of market performance for commercial property based on a sample of 367 properties with a value of NZ$8.5 billion.
It showed that overall, the commercial property market recorded a total return of positive 6.2 per cent for the year ending September 2010.
This consisted of a positive 8.1 per cent income return and a negative 1.8 per cent capital return.
The negative capital return reflects a slight downward adjustment to asset values over the previous year.
Importantly, the September 2010 result represents an improvement of 1.3 per centage points over the previous period.
This was mainly caused by a slowing in the decline of capital values.
De Francesco said it clearly highlighted that the commercial property investment market was progressing through the recovery phase of the investment cycle, although moderating.
"The September quarter Property Council/IPD Index release shows that the commercial property market is in the upswing phase of the property investment cycle.
"Going forward, the risk to this recovery profile for returns is likely to be milder uptick due to a combination of weaker macro economic activity and adverse capital market conditions.
Chair of the IPD New Zealand Advisory Group Alan McMahon said the data confirmed what investors were saying.
"Investors are telling us the yield adjustment phase for prime properties is coming to an end and they are looking forward to a period of stability."
- NZ HERALD ONLINE