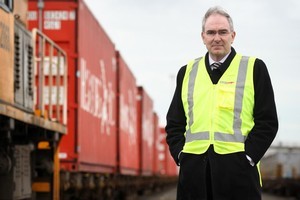 Jim Quinn. Photo / Natalie Slade
The boss of state-owned KiwiRail, Jim Quinn, earns between $820,000 and $830,000, says the annual report, which also shows the company has 349 people earning more than $100,000 a year, up from 195 last year.
It said the increase was because it acquired KiwiRail Mechanical Services.