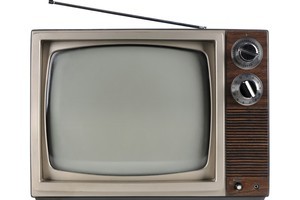 New Zealand's analogue television service will be switched off progressively nationwide between September 2012 and late 2013, the Government announced today.
Broadcasting Minister Jonathan Coleman said the switch to digital, initially intended to completed by 2015, would provide enhanced reception, better picture quality and more channels than what is available on analogue.
"There will be a substantial wider economic benefit generated by the use of freed up spectrum for new technology," he said.
"Achieving DSO (digital switch over) earlier brings forward the total economic benefits which are estimated to be in the range of $1.1 billion to $2.4 billion over 20 years."
Coleman said 70 per cent of New Zealand households were already watching digital TV, but the switch would be done progressively, starting in Hawke's Bay and the West Coast in September 2012, followed by the rest of the South Island in April 2013, the lower North Island, Gisborne and Taranaki in September and the rest of the North Island in November 2013.
Communications and IT Minister Steven Joyce said digital television technology made more efficient use of radio spectrum than analogue technology, and freed up a large amount of spectrum in the 700 MHz band for new uses.
"We expect this spectrum will be ideal for 4G mobile technologies, which will give New Zealanders access to faster mobile broadband services and with improved coverage."
Households that have Freeview, Sky or TelstraClear are already set for digital switchover.
Other viewers don't need to buy a new television to make the switch, but may need to buy a set-top box and possibly a new aerial or satellite dish depending on their current equipment or location.
Most new TVs have in-built tuners which will receive Freeview signals throughout most of the country, but a set top box would be required for older sets without an in-built digital tuner.
The ministers said a campaign would be launched later this year to provide additional information and support.
NZPA