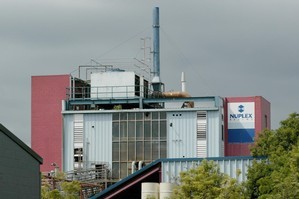 Chemicals supplier Nuplex Industries is considering shifting to Australia.
Chairman Rob Aitken said in the annual report this would likely result in the payment of partially imputed dividends for New Zealand shareholders, greater liquidity in the larger Australian market and a possible re-rating of Nuplex shares over time - with listings remaining on both the New Zealand and Australian exchanges.
Nuplex shares closed yesterday up 2c at $3.39.
- AAP