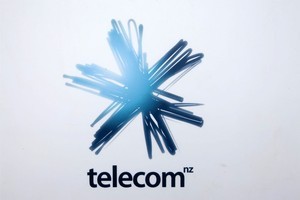 Telecom has quit part of its Australian business with the sale of its retail business to rival iiNet.
The A$60 million ($75 million) deal will see iiNet buy AAPT's consumer division complete with 200,000 broadband and phone customers.
It will be iiNet's second acquisition this year, adding to the 30-odd small ISPs the company has snapped up in the past four years.
In a separate transaction Telecom offloaded its 18.2 per cent stake in iiNet to "institutional and sophisticated investors" for about A$70 million.
Telecom spent A$2.2 billion buying AAPT at the height of the dot.com boom more than 10 years ago.
Since then it has written down its investment several times before spending A$357 million on network business Powertel in 2007 after unsuccessful attempts to offload AAPT.
The stake in iiNet was a legacy of Telecom's Powertel acquisition.
On Thursday, Telecom sold its 10 per cent stake in Australian telco Macquarie Telecom for A$9.9 million, also inherited through the Powertel purchase.
Telecom chief executive Paul Reynolds said the transactions rationalised non-core assets, strengthened Telecom's financial position and helped reposition AAPT's operations into a focused, network-centric wholesale and corporate business.
Telecom estimates the deal will shave A$10 million off AAPT's 2011 earnings before interest, tax, depreciation and amortisation (ebitda).
A Telecom spokesman said while the company would take stock and focus on the remaining business it would not rule out considering future offers for AAPT.
Telecom also owns a 5 per cent stake in Australian mobile operator Vodafone Hutchison, which was not up for sale, he said.
First NZ Capital analyst Greg Main said while Telecom would have liked to have sold the whole business as a package it had been able to engineer a deal to give the company more cash from a low-yielding business.
That cash would become more important to Telecom's credit rating if the structural split of the business became a reality in order to participate in the government-backed high speed fibre network, he said.
"Consumer has been hard hit over the past 18 months ... and realistically it absorbs a disproportionate amount of time for the value of the business," said Main.
In a presentation to investors, iiNet said once post-purchase synergies were factored in the purchase price represented three times ebitda after the first year.
The deal adds further scale to the highly acquisitive iiNet, which yesterday said the purchase of AAPT's business would make it the second largest Australian broadband provider.
Ovum analyst David Kennedy said iiNet's strategy was to gain scale in order to improve margins on its existing infrastructure and prepare itself for the Australian Government's national broadband network.
"It's hard to put my finger on exactly why AAPT hasn't been a success because other new entrants have been successful ... AAPT has been in the market much longer than most of the other ISPs [but] has never really been able to get critical mass and scale in the market. But whatever the reason it was clear AAPT wasn't going to get that kind of scale and there was no sense in Telecom persisting in a market where consolidation was going on," he said.
He said the company needed some Australian presence to support transtasman businesses.