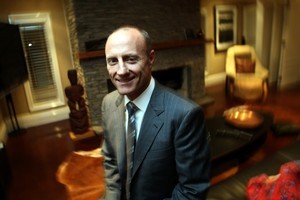 The first advertisements for the new boss of the Financial Markets Authority are expected to go out tomorrow calling for a chief executive to come forward.
The appointment is being seen as central to setting the new super regulator on the right track.
FMA establishment board chairman Simon Botherway says the adverts are a milestone point and show the new authority is "well on track to begin its work early next year".
But the timing of when the new person can start could be critical to whether the Government can stick to its ambitious plans of going live early next year.
Stock Takes is keen to see how many contenders put their hand up for the job and whether the chosen one will be a local or international appointment.
Names that have been mentioned in the past in association with the new FMA include former Act Party list MP Stephen Franks, Commissioner of Financial Advisers David Mayhew and Simon Botherway but they seem more likely to be suitable for a chairman role on the new board.
Many have assumed Botherway will naturally take up the chairman's role of the new body once the details have been finalised. But Stock Takes understands the position is more likely to be filled by someone Wellington-based with a closer understanding of the bureaucrats.
GOING TRANSTASMAN
Stock Takes has been lamenting the state of the New Zealand capital markets this week, with two Kiwi companies being bought up by foreign buyers.
Synlait has agreed to sell 51 per cent of the business to Chinese firm Bright Foods and Singaporean company Olam International has made a takeover bid for New Zealand Farming Systems Uruguay.
Both companies appear to have been good ideas playing on New Zealand's dairy strengths but couldn't get the capital backing from homeland investors.
With just two new listings expected to hit New Zealand's equity market this year, it seems to be a sad state of affairs.
One market source said so little was happening in the New Zealand market that many retail brokers were now doing 70 per cent of their trading on the Australian share market.
One broker is said to be so focused on the Aussie market that he is now taking Australian public holidays off and working through New Zealand public holidays.
Another broking source said he didn't know if the figure was accurate but brokers have certainly been looking to make portfolios a bit more global and Australia is the obvious first port of call.
"There is a reasonable amount of activity being done outside New Zealand."
And that's not a bad thing, he says, if investors are getting exposure to companies and sectors they just can't get in New Zealand.
LOW OFFER?
Investors outside of PGG Wrightson, which has already signed a deal to sell its stake, are playing their cards close to their chests when it comes to accepting the offer by Singapore-listed Olam International to buy up the rest of New Zealand Farming Systems Uruguay.
The offer of 55c per share appears attractive compared to the 41c the company was trading at before the bid came in but is historically very low for the company.
NZFSU floated at the end of 2007 with an offer price of $1 but began trading at $1.50. It then traded up over $1.90 before slumping in mid-2008 at the height of the global financial crisis.
For the past year it has traded around the 40c mark. But investors have already poured a large sum of money into the company.
In total NZFSU has raised $283 million in capital since its inception, most of which has come out of shareholders' pockets.
So why would investors want to sell out now? Surely they went into this company knowing it would be a long-term growth opportunity?
Perhaps the looming possibility of more capital having to be raised has some wanting out.
But Stock Takes understands capital will have to be raised no matter how many shares Olam manages to buy up.
NZFSU chief financial officer Andrew Clark says the takeover doesn't bring new money to the table, it's just a change of share ownership.
The company has previously said it needs to raise a total of US$60 million to complete all its projects but Clark says there is no deadline for the money to be raised and it could be done in a staged process. "There's quite a bit of flexibility in that."
Shares in NZFSU closed steady at 54c.
BROOK NOT FOR SALE
Some have questioned why Macquarie-owned fund manager Brook Asset Management got so upset recently about the departure of three of its staff to rival firm Devon but a rumour doing the rounds may go some way towards explaining it.
Stock Takes hears the millionaire's factory may have been in the process of selling the business to Perpetual Asset Management when the portfolio managers walked.
Perpetual, which is wholly owned by Pyne Gould Corporation, has been looking to grow its fund management business. Last year it bought infrastructure investment manager Equity Partners Asset Management from a company controlled by George Kerr, who is also a director of PGC, for $18 million.
Macquarie's ownership of Brook hasn't exactly been a runaway success. Since it bought out the firm two investment teams have left and the company also lost a major mandate to manage money on behalf of the New Zealand Superannuation Fund.
But both companies have scotched the rumour.
A spokeswoman for Macquarie said it had no plans to sell Brook.
"Macquarie remains committed to the future growth and development of the business."
Those in the PGC camp say the rumour is completely unfounded.
BEHIND CLOSED DOORS
Pyne Gould Corporation's proposed banking partner certainly doesn't seem to be very open about its plans.
NZAX-listed Building society CBS shut the door to media at its annual general meeting this week because it didn't want discussions of merger plans with PGC's Marac to be reported.
That's all very well for the 50 shareholders who turned up to the meeting but what about the others who couldn't take the time to go and have a chat and a cup of tea.
For a company that wants to become part of a bank - an institution the public is supposed to trust - Stock Takes would have thought openness and transparency would be at the forefront.
Chairman Gary Leech justified the decision by saying it wanted to give shareholders the freedom to ask whatever questions they wanted.
And presumably allow the company to give them answers freely as well.
Leech was concerned about breaching continuous disclosure rules but surely if the company is saying anything new to a select few it should be telling all its investors at the same time?
FUELLING UP
One of the biggest debt-raisings so far this year is expected to hit the listed bond market early next month.
Greenstone Energy - the owner of Shell petrol stations - has said it is considering a $100 million bond issue to help repay bank debt.
The offer is expected to be confirmed by end of next week with the issue expected to go live in the first week of August.
The $100 million will go a little way towards paying back the $600 million in core debt and working capital loans which Greenstone took out on the deal being done by its joint owners Infratil and New Zealand Superannuation Fund.
Infratil's Tim Brown says it's likely to be the first of a number of debt raisings Greenstone will undertake over the next few years as it seeks to replace its bank debt, which matures in three years.
Brown says it makes sense to retire the bank debt using bonds as it is cheaper and allows debt maturities to be staggered.
Punters only have to look back at the recent global financial crisis to see how expensive it can be for a company to re-finance when all its debt is due at the same time.
First NZ Capital, Craigs Investment Partners and ANZ/National are expected to be joint lead managers on the offer. Infratil's shares closed steady yesterday at $1.61.
NZX SILENT
The NZX's nothing "substantive to say" comment about the delay in the launch of its new clearing house doesn't exactly engender confidence.
Surely less than one week out from the supposed launch date -July 26 - the company should be able to confirm whether it will go ahead on time or not.
A delay of five to six weeks is not insubstantial, especially when broking firms have been pouring a lot of energy into getting their systems ready on time.
Stock Takes understands the NZX is pointing the finger at the Securities Commission over the delay as well as technical difficulties.
It's well known there's no love lost between the commission and the NZX at the moment. Many in the market are hoping the new Financial Markets Authority will help resolve the conflicts and allow participants to get on with business.