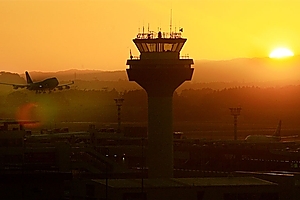 Auckland Airport has delayed construction of its new runway for a second time, a move it says will save the company $12 million.
Auckland airport chief executive Simon Moutter said the decision followed "extensive consultation with the airline industry and a review of capacity management on the existing runway".
Earthworks for the second runway began in late 2007, but work was suspended last August due to a fall in demand for air travel from the global economic downturn.
Officials say the latest delay came about from a review which determined the airport could defer significant capital expenditure by improving runway efficiency.
This latest delay means a significant cost saving for the company, as well as savings for as passengers and customers who used the airport, Moutter said.
The airport has so far invested $18 million in building a second runway, from a total project cost of about $200 million. It expects completing the first stage of the project would cost another $12 million.
A second runway has been part of the Auckland Airport master-plan since the 1960s.
An airport spokesperson said although it was not known when construction will begin again, the airport would be "constantly monitoring demand for its services".
A second runway was essential to the long-term growth of travel, trade and tourism in this country, airport chief operating officer Tony Gollin said.
"Auckland Airport is committed to ensuring the runway is ready in time to deliver that long-term growth. This decision is a matter of responsible and sensible timing," he said.
Gollin said the decision to further delay construction was also influenced by the uncertainty relating to the future regulatory environment, as currently proposed by the Commerce Commission in the Draft Determination on a new regulatory regime for New Zealand's major airports.
"Investing in any large-scale essential New Zealand tourism infrastructure requires confidence in the return."
Board of Airline Representatives executive director John Beckett said: "we welcome this commonsense decision. While we recognise that a second runway will one day be needed for Auckland, it is important that the cost of this infrastructure is not borne ahead of time by the airlines and by passengers."
- NZ HERALD STAFF