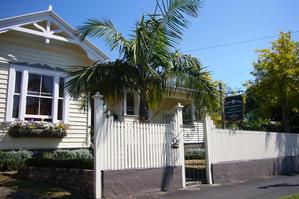 An Auckland bed and breakfast, whose owner quoted a rugby fan $16,000 for a 10-night stay during next year's Rugby World Cup, will go to auction next month.
The property, which has an estimated market value of $905,000, has been operating as Eden Park Bed and Breakfast since 1998.
Owner Anthony McAnulty said after "much debate" he had decided to sell the property and "move on with other events in our lives".
Marketing on the property will begin this weekend, before it goes to auction on August 4, sales agency Bayleys said.
McAnulty faced a flood of criticism when it was revealed in May he had quoted Yorkshire woman Jacqui Marsden NZ$1600 per night for a minimum 10-night stay in his bed and breakfast following an email enquiry the previous month.
Tourism Auckland chief executive Graham Osborne said the business was free to charge as much as they wanted, but warned that reckless prices could drive business away from the city.
At the time McAnulty's wife Marlene said the business had not received any bookings for the cup.
However, "subsequent to the publicity generated earlier this year", the business was now booked out for the duration of the Rugby World Cup, sales consultant Richard White said.
This made it an attractive proposition to potential buyers, he said.
"The owners have decided it was the opportunity of a lifetime to sell up a business in a very strong position," he said.
The McAnultys purchased the property, which was built in the early 1900s, for $200,000 in 1989.
The McAnultys plan to move to Christchurch to be near family, Mr White said.