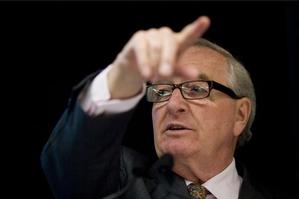 Kiwi Income Property Trust, the country's largest listed property company, today announced a full-year after tax loss of $12.4 million.
The result, for the year to the end of March, compared with a net loss of $169m last year.
The loss was driven by an unrealised reduction in the value of the trust's portfolio, reflecting the world-wide decline in property asset values brought about by the global financial crisis, the company said.
"It is pleasing to note that the trust continued to deliver solid underlying operating performance in challenging market conditions," said Sean Wareing, the chairman of the trust's manager.
"Distributable profit was $61.1m, up 0.2 per cent on the previous financial year. Even after the sale of two assets in the first half of the financial year, the trust's net rental income was unchanged at $133.7m and operating profit before tax increased by 5 per cent, to $73.4m."
The book value of the trust's portfolio dropped by 3.9 per cent, or $74.7m, to $1.85 billion. The decline resulted from a softening in capitalisation rates and market rentals, the latter across the office portfolio in particular.
In line with previous guidance, unit holders will receive a final cash distribution of 3.75 cents per unit, bringing the trust's full-year cash distribution to 7.50 cents per unit.
Shares in the company were down 1 cent to 95c on the NZ sharemarket this morning.
- NZPA