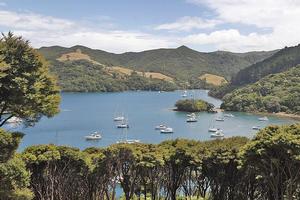 The Government is accusing critics of its proposals to mine conservation land of "ignoring the facts" as it deals with the latest fallout from Monday's announcement.
After fending off opposition parties and environmentalists, it now has to deal with an article in the influential Economist magazine deriding New Zealand's "100 per cent pure" marketing brand.
Proposals to remove 7058 hectares of conservation land from the protection of schedule four of the Crown Minerals Act so it can be mined for valuable rare minerals raised a storm of protest and the Economist article said it was a detrimental step.
Opposition parties seized on the article as evidence that New Zealand's international reputation was being damaged and warned tourism would suffer.
Energy Minister Gerry Brownlee's response was to make these points:
* As at September 2009 there were 82 mines already operating on conservation land. Many permits were issued by the last Labour-led government;
* Between 2000 and 2008 international tourist numbers increased 37 per cent, from 1,789,078 in 2000 to 2,447,208 in 2008;
* 2008 was a record production year for New Zealand mining and the industry has been growing strongly in recent years, driven by global demand for its resources;
* In 2009, mining brought in $1.1 billion worth of export receipts;
* The mining sector, including oil and gas, directly employs about 6000 people and thousands more indirectly;
* In the 2000-2005 period jobs in the sector returned an average $360,000 of GDP per employee, nearly six times the national average;
* Mines in New Zealand use an extremely small amount of land - around 4000ha - less than 0.015 per cent of total land area;
* The export value of that land is $175,000 per hectare. Dairy farming uses 2 million hectares with an export value of only $3500 per hectare;
* The largest mining company in New Zealand is Solid Energy, which as a state-owned enterprise is 100 per cent owned by New Zealand taxpayers.
"Green mining is not an oxymoron," Mr Brownlee said.
"The Government has made it clear that should schedule four lands be released, and should those lands show viable mining prospects, only modest and environmentally responsible mining would ever take place."
- NZPA