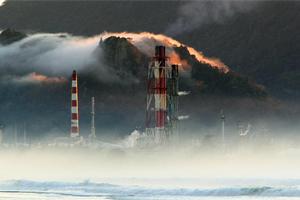 A consortium of the New Zealand Superannuation Fund and infrastructure investor Infratil has entered into exclusive negotiations with Shell over possibly buying Shell New Zealand's refining, distribution and retailing businesses.
The consortium had submitted a non-binding conditional proposal to Shell and had entered into the final phase of due diligence, Infratil chief executive Marko Bogoievski said today.
Discussions and negotiation would continue during November and further advice on the status of the discussions would be provided as material developments occurred.
No further comment would be made now.
Shell confirmed it was in exclusive discussions, but said that did not guarantee a sale and it was too early for Shell to confirm a deal or comment on timescales.
Further detail about the discussions, bids and terms was commercially sensitive and confidential. Shell said it hoped to finalise the talks within the next month.
The scope of the proposed transaction included a 17.1 per cent stake in the New Zealand Refining, Shell New Zealand's supply and distribution infrastructure and its retail and business-to-business fuel business.
Among Shell's downstream assets are access to refinery and pipeline capacity, and ownership/access arrangements to a joint national distribution network, including 13 nationwide terminals and shipping infrastructure.
The assets also include 25 per cent ownership of Loyalty New Zealand (Fly Buys), and the sales and distribution network comprising 229 retail outlets, 95 truck stops, and facilities at Auckland and Christchurch airports.
Shell said in a statement the review did not include its shareholding in Fulton Hogan or its 'upstream' activities in New Zealand.
"We have been in separate discussions with Fulton Hogan about the future of our shareholding in that company," it said.
- NZPA