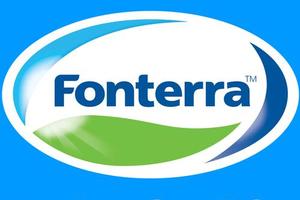 Fonterra, the world's biggest exporter of dairy products, will remove the 'redemption risk' of its shares from its balance sheet under a restructuring that offers farmers more stock and caps their value.
But there is no prospect of external equity injections for New Zealand's largest and only global-scale multi-national before 2014, at the earliest, and only if farmer-shareholders change their current opposition to outside investors.
Under changes proposed by the cooperative today, farmers will be able to hold shares equivalent to 120 per cent of their milk production, with the extra stock to be 'dry' shares that carry no voting rights.
The addition of dry shares is the first step in a process that would see Fonterra exit its requirement to issue and redeem shares as its farmers' milk supply ebbs and flows, an arrangement that forced it to pay out $742 million in redemptions after the 2007/2008 drought.
Chairman Henry van der Heyden was asked if the new 'dry shares' were 'putting training wheels' on the idea of eventually floating Fonterra.
"I totally disagree with that," he said. It is firstly about the stability of the co-operative and all the money that comes in and out."
"Our farmers have said: come to us first and we'll put money into the co-operative."
He said like other companies in today's economic environment, Fonterra needed to 'deleverage its balance sheet' ie: to reduce debt. He said Fonterra had "a number of opportunities for investment" and the capital structure would help the co-operative to pursue them.
Asked if he was confident of farmer take-up, van der Heyden said farmers "had always supported the co-operative" and he was confident of further support.
Shareholder chair Blue Read said feedback from the shareholders board had been positive and "it will be very acceptable to farmers".
Asked how much money Fonterra hoped to raise from the issue of extra shares, van der Heyden said he could not put a figure on it.
"I see a good number, but I cannot put a number on it."
Read said 10 per cent of farmers would 'have no chance of investing', while another 20 per cent to 30 per cent "are rubbing up against it very bad".
Fonterra chief executive Andrew Ferrier said although the issuing of new shares would dilute the share price initially, the price would increase once value is added under the new capital investment.
The changes come at a cost. Fonterra is proposing holding its Fair Value Share valuation at the current $4.52 in acknowledgement that they can only trade in a restricted market of its farmer-suppliers, rather than the current 'freely traded' approach.
Under the new valuation, the shares may be worth 10 per cent to 30 per cent less and the cap at $4.52 would be kept until the restricted market price catches up. For Fonterra, today's announcement marks a second attempt at restructuring its capital after farmers rejected a plan that would have opened the register to other investors.
In the third stage of the proposal, farmers would be allowed to trade the shares among themselves, creating a natural market that would allow Fonterra to opt out of its redemption risk. Chairman Henry van der Heyden said the success of the proposed changes would depend on its farmers' willingness to invest more equity capital.
If all goes to plan, the cooperative should have sufficient funding for the next five years. The Fonterra Shareholders' Council, which was involved in the development of the proposal, today endorsed the plan as a way to allow Fonterra to "evolve." Van der Heyden said the global financial crisis has forced Fonterra to change the way it funds its growth, reducing reliance on debt.
The crisis "has sent a sharp signal that what were once acceptable debt levels are no longer so," the cooperative said in its booklet for farmers, released today. While gearing is at 60 per cent, an acceptable level was now in the 40s, it said. The booklet includes a theoretical fourth stage, beyond 2014, when the cooperative may again consider inviting in outside investors.
Options may be to allow retiring farmers to retiring farmers to hold onto dry shares or to place "a small minority of non-voting shares with a limited number of selected New Zealand pension funds as a long-term investment." Fonterra will be consulting and meeting with farmers over the next two months, with a vote tentatively scheduled for Nov. 18 to vote on lifting the shareholder cap to 120 per cent and imposing the new share valuation.

-EDWARD GAY/BUSINESSWIRE