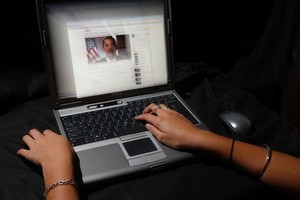 The Government's plan for ultra-fast broadband sounds visionary.
But the risk is high that it is a solution that will not work to a problem that does not really exist.
The policy is to spend $1.5 billion, in partnership with private sector players, for a fibre-to-the-home network that will reach 75 per cent of the population within 10 years. Taxpayers will be paying interest on that money forever.
It will also involve very disruptive regulatory intervention in an industry still coping with the upheaval imposed by the Labour government in 2006.
If the Government is going to intervene on this scale it needs to be able to say what in the status quo is broken and why this would fix it.
More specifically it needs to be able to say what services or applications there are, either here and now or in the offing, which meet these tests:
They can only be delivered if there is fibre to the home.
Enough people value them highly enough to pay what it would take to provide an adequate commercial return on the investment required to provide them, or;
There are spillover benefits to the economy or society at large which warrant subsidising them on the scale envisaged.
It cries out, in short, for rigorous cost/benefit analysis, but that is nowhere to be found.
All we get are lofty assertions about how vital broadband is to economic growth, productivity and international competitiveness.
But when economists led by Arthur Grimes at the think tank Motu went looking systematically for empirical evidence of productivity gains from the adoption of fast broadband by firms they found a productivity effect of around 10 per cent from having broadband as opposed to no broadband,"with no discernible additional effect arising from the shift from slow to fast broadband".
That does not augur well for big or fast economic gains from fibre to the home.
The question is not whether there are, or might one day be, cool things that you can only do with 100mbps broadband.
The question is whether enough of us are prepared to pay what it would cost to make that available down every suburban street.
Bronwyn Howell and David Heatley of Victoria University's institute for the study of competition and regulation say inducing consumers to switch to a fibre network will be challenging when there is little evidence they are willing to pay substantial premiums for network speeds appreciably faster than incumbents already offer.
They say a fibre operator will be at a disadvantage competing for existing broadband customers against existing and lower-cost providers, "given the lack of compelling highly valued applications requiring the high-speed capacities of the new networks".
A minority will be willing to pay a lot more for much faster speeds.
More will be willing to pay a bit more for somewhat higher speeds.
But many are so price-sensitive that they are only on the network because they are being cross-subsidised from the first two groups.
Japan has run fibre past 90 per cent of households but only a third of them have taken it up.
"Not enough to justify the huge roll-out cost," Howell says.
The Government's policy ankle taps Telecom which is in the throes of delivering on its 2007 undertaking, at a cost of some $1.4 billion, to push the fibre component of its existing network much closer to the home.
"That is making reasonably fast broadband available to the vast majority of New Zealand residences," Howell says, "and technological capacity for enhancing the speed still exists."
She points to a fundamental indecision or uncertainty at the heart of the Government's policy: does it want competing infrastructures to slug it out?
Or has it concluded, like Australia, that the future is fibre and that is what people are going to get whether they want it or not and whatever it costs?
Part of the more than A$40 billion ($49 billion) Canberra plans to spend on a national broadband network is the cost of buying out Telstra's copper assets.
"It is 1970s-style central planning," Howell says.
"But in New Zealand we are pretending we can continue to have competition, which is creating huge uncertainty because nobody knows whether Telecom is going to be in the tent or out of it."
The regulatory regime for the fibre network was amended this month but it still involves a structural separation between local fibre companies owning the infrastructure and the companies providing services down it.
This differs from the functional or operational separation imposed on Telecom a few years ago, and the mobile networks are allowed complete vertical integration.
As an exercise in competition policy, to have three different regimes for firms whose markets overlap is a dog's breakfast.
Separation means that the companies which have to recover the upfront capital cost of providing the infrastructure do not have a direct commercial relationship with the end user.
It is the retailers who will have the information which will allow them to price discriminate among different categories of customers.
"Separation is not costless. You only introduce it to correct an existing market failure," Howell says.
"We are imposing structural separation on infrastructure that hasn't yet been built.
"We haven't got a market, let alone a market failure yet. We are moving to create the structures as we would like to see them 20 to 30 years down the track, when this infrastructure might be a natural monopoly.
"But it is not a natural monopoly yet and it may never be."
An alternative approach would be to relax regulation to encourage more private sector investment, "which is what they are doing in large parts of Europe, where they are allowing much higher rates of return for people investing in fibre than in copper".
Meanwhile Telecom finds itself at a beggar's crossroads. It leads to value destruction in every direction.
Goldman Sachs JBWere analyst Tristan Joll says that for the local fibre companies to be an economic success they would require globally unprecedented uptake levels and prices.
That argues for Telecom to stay outside and compete with them, aided by its fibre-to-the-node and sunk costs.
But on that scenario it would still expect to lose traffic and profits.
The alternative is to "demerge" its network business, Chorus, in the expectation that it would invest alongside the Government in local fibre infrastructure and co-operate in the migration of traffic from its existing network.
That scenario has a lot more moving parts and imponderables.
But it would require a lot of capital (Joll estimates $2.8 billion over 10 years) and quite a wait before it paid dividends.