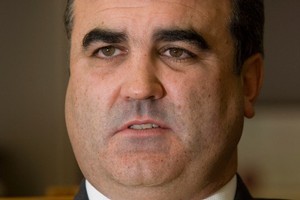 The Treasury estimates the proposed sell-down of state owned enterprises will save taxpayers more in avoided interest costs than lost in reduced dividends and retained profits.
It estimates the avoided interest at $400 million a year and the dividends and retained profits forgone at $300 million a year.
The figures are contained in an updated Investment Statement released with the Budget on Thursday.
The Government expects its capital spending over the five years to 2015 to total $78 billion.
Half of that will be in physical assets such as roads, rails, schools, hospitals, the ultra-fast broadband network, the national grid and electricity generation assets.
The other half is financial assets, principally held by ACC, the New Zealand Superannuation Fund and the Government Superannuation Fund, which provides for public servants' pensions.
Of the $38.5 billion of investment in physical assets, $16.7 billion is in the state owned enterprises and would be funded from their operating cashflows or debt.
With contributions suspended, additional investment by the NZ Super Fund would be funded by reinvested earnings, while ACC can draw on a combination of levy income and the reinvestment of the returns on its existing reserves.
Transport investment has its own dedicated income stream.
But the Government will still need to find $21 billion from general revenue over the five-year period.
The proposed sell-down of Mighty River Power, Meridian, Genesis, Solid Energy and Air New Zealand is expected to yield between $5 billion and $7 billion and would cover between a quarter and a third of the $21 billion shortfall.
The Government says the sell-down will deepen the sharemarket and provide quality assets for KiwiSaver providers and Crown financial institutions, as well as individual shareholders to invest in.
But Labour's SOE spokesman Clayton Cosgrove said, "Most Kiwi mums and dads aren't awash with cash. They don't want to, and can't afford to, buy back what they already own."