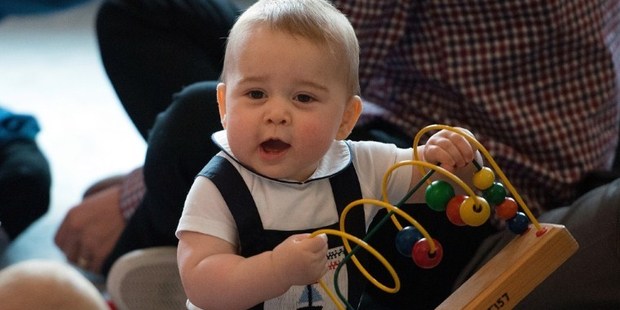 Prime Minister John Key's wife Bronagh has taken on a few royal-like duties herself as an ambassador for the Blind Foundation and passed on a Hairy Maclary 'touch and feel' book for Prince George while dining with the royal couple last night.
Mr Key said the meal with Prince William and Catherine had been "very enjoyable'' and relaxed.
He said there was no formal exchange of gifts, but Bronagh was an ambassador for the Blind Foundation which had asked her to give the Hairy Maclary book designed for blind children to Catherine.
"She seemed very pleased with it."
Catered by Ruth Pretty, the private dinner was attended by just the Cambridges and the Key family, including Bronagh and son Max.
"I don't want to overstate things but I do sort of feel I know them well now.
We've had a considerable amount of time together. The three visits to New Zealand by Prince William, obviously their wedding, and we caught up in Balmoral. So it really was just convivial."
He said the couple were enjoying their trip to New Zealand. "I think they're really pleased to be here."
The royals have a day off today before a visit to the Police College and a final public walkabout in Wellington tomorrow. They leave for Australia tomorrow afternoon.
- APNZ