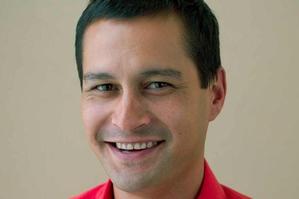 Poor Beenie Man. He's the Jamaican musician who has been banned from next year's Big Day Out for having anti-gay slurs in his lyrics. And before you brand me a ranting and raving homophobe, just let me say I do not condone the idiotic and moronic messages he rapped about in his early career, when he was a yoof.
I could say we all do stupid things in our youth. But the sort of homophobic mutterings this guy came out with - which are not even worth recounting here - were rather more extreme than drinking too much and waking up with someone whose name you've forgotten. So being young and stupid is no excuse.
However, in defence of Beenie Man (real name Anthony Davies), it seems that on the face of it this guy has gone to reasonable lengths to repent his homophobic ways.
Along with other Jamaican artists Sizzla and Buju Banton, both of whom also spouted anti-gay sentiment in their songs, Beenie Man signed the Reggae Compassion Act 2007 whereby they agreed "to not make statements or perform songs that incite hatred or violence against anyone from any community".
With this he promised never to perform the offending songs again and in the immortal words of Bob Marley, Beenie Man was all about "one love".
Further in his defence, there is little fuss when hip-hop stars with far bigger profiles than Beenie Man tour here. Mostly, it's a litany of sexist lyrics American hip-hop stars like 50 Cent are best known for, but Mr Cent has also had his fair share of homophobic rants, as has Eminem, barking mad rapper DMX, and Ice Cube.
There was no high-profile call to ban 50 when he performed here last year (maybe the gay lobby didn't bother because they thought he would cancel at the last minute like most other international hip-hop acts do).
And then there's Kanye West, who performed at Vector Arena last year.
He's confessed to having anti-gay views in the past and even admitted it took him a long time to get over them - like it was some sort of alcoholism or drug addiction. Maybe they should have homophobia rehab. Or perhaps invent some homophobia pills.
Back to the Big Day Out, the bottom line is, if you don't want to listen to someone like Beenie Man, then don't go to see him. Or you could and wave a big banner in front of him, protesting at his past wrongs. But you won't be able to now, because he's banned.
If you ask me, the guy who should be banned from coming to New Zealand is that bloke Andre Rieu. His ghastly music has no place in this fair land.