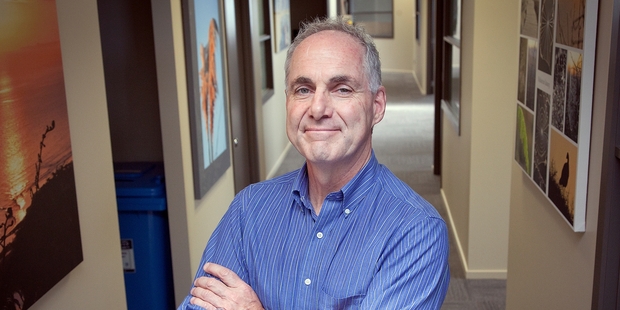 Tauranga's Enterprise Angels' investor group last night formally launched its first sidecar fund EA 1, targeted from $1 million to $5 million. Angel group sidecar funds typically operate alongside and co-invest in the same deals as angel group members.
"Angel investors have to create a portfolio of up to 10 or so investments because of the high risk nature of early stage investing," said Enterprise Angels executive director Bill Murphy.
"And it can be quite a challenge for some individual investors to assess each idea as it comes up and make a call on whether or not to invest. The beauty of the fund is that it will operate alongside the angel investors, so while angel members are investing individually in deals, the fund is investing alongside them and fund shareholders can quickly build up a portfolio."
EA 1 will be pitched to both the current 123 members of Enterprise Angels and also to qualified investors outside the group. It will be structured as a limited partnership and will be a closed fund - that is, once the fund is closed for initial subscriptions, it will not take further investments - and proceeds from liquidating investments would be distributed to investors not returned to the fund.
The minimum fund size will be $1 million, but Mr Murphy said there had been positive feedback from members and he expected that the fund would eventually come in at between $2 million to $5 million. Because the fund is too small to justify having a full time investment manager, the Enterprise Angels board will also act as general partner in managing the fund. There is currently only one other similar angel group sidecar fund in New Zealand, run by the Manawatu angels group MIGAngels.
Neil Craig, who chairs Enterprise Angels, said that most angel groups worldwide had sidecar funds.
"A lot of people want to enter the space, who qualify as wealthy and or experienced, but don't really have the confidence to make individual decisions on these types of investments."
"The sidecar fund gives them a leg up in building a diversified portfolio.
"And it gives the angel group more firepower in terms of funding investments, particularly local ones, so we can bulk up and make a meaningful contribution to an investee company's equity."
Mr Murphy said the fund would give outside investors all of the advantages of the angel group members.
And as managers, the Enterprise Angels board had access to the members, many of whom had a real depth of experience in specific sectors.
"Those outside of Enterprise Angels will be able to benefit from that level of expertise and experience in making investment decisions," he said.
Enterprise Angels sidecar fund - EA 1
Expected size - $1 to $5 million
Minimum subscription - $25,000, with further subscriptions in multiples of $5000
Application fee - 2 per cent of committed capital
Annual management - 2 per cent of committed capital. No exit or carry fees
Term - up to 10 years