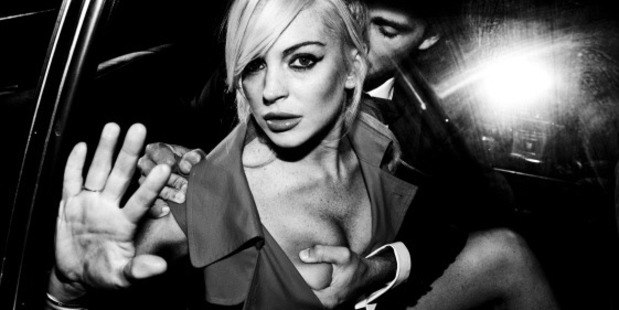 Between photographing Lindsay Lohan brandishing a gun, Glee star Heather Morris with a bruised eye and actress Mischa Barton eating raw steak, death threats and hate letters are all in a day's work for Hollywood photographer Tyler Shields.
But even Shields was surprised at the level of outcry following a photo he took of his ex-girlfriend Francesca Eastwood (yes, Clint's daughter) burning and chain-sawing a US$100,000 Birkin handbag.
"That Birkin brought me anger, anger, anger," he says. "I thought people would talk about it because it was interesting, but I didn't think it would upset everyone so much.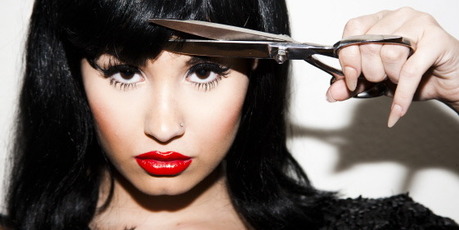 "But I love the different perspectives people had on it. Some people looked at it and went, 'This is a great statement about not needing material things.' Others went, 'You're an asshole - you could have fed kids in Africa with that money.'
"It's all open to interpretation."
Such images have seen Shields become both the centre of controversy and one of the most sought-after photographers in Hollywood.
Yet the Florida-born 31-year-old never intended to pursue the arts. He instead followed in his father's footsteps, getting into motocross at just seven, then competitive in-line skating.
It was during that time he met Kiwi television personality Brooke Howard-Smith, who was a big name in the US skating circuit and took 13-year-old Shields in when he needed a place to stay.
"Brooke and those guys always took care of me because I was so young. They were like my weird dads, who were children in their own right so it was fun."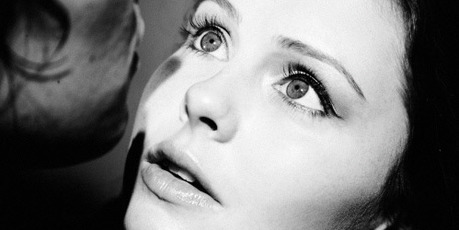 During his time competing, Shields started making skating videos which sparked dreams of becoming a movie director. His film aspirations were put on hold after he suddenly became inundated with emails about a photo he posted on MySpace. Amazed at how a simple picture of a closet could affect so many people, the public reaction ignited Shields' thirst to see if he could create something as powerful once again.
He never planned on working with celebrities, but they were the only ones "crazy enough" to do what he wanted - starting with actor Ben Foster, who he photographed jumping off a building. Foster had never taken part in such an exhilarating shoot and as word spread, more celebs wanted a turn.
It's his work with "normal and sweet" Lohan which he is best-known for, having photographed the 27-year-old holding a gun to her head, dripping in blood while playing with a knife and being groped by New Zealand model Spencer Falls.
While now transitioning into directing films, Shields remains in demand by everyone from Lohan, Demi Lovato and the Backstreet Boys to Kiwi actress and Once Upon a Time star Rose McIver - who's trying to get him to visit New Zealand.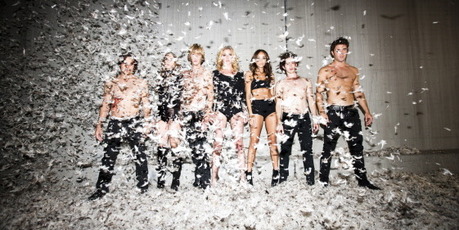 "I used to FaceTime with her when she was home and she'd hold up the phone and show me the background ... it just looks like the most epic-looking place.
"I'd love to shoot underwater there."
Through his friendships with celebrities, Shields has been exposed to the dark sides of fame, the subject of his new book The Dirty Side of Glamour. He believes the all-consuming desire for acclaim is destroying young Hollywood.
"Fame is only meant to be a residual effect from the success of something you're doing. If you're an actor, fame should be a residual effect - not your goal.
"That mentality doesn't exist anymore. Now the mentality is, 'I need to get famous, then I'll get work.'
"What that does is make people want to do things that they wouldn't normally do. They're not thinking in terms of a long career, but more like, 'I want mine now so screw the future.'
"It's very different than it used to be and it has made for some very, very dark times."
- nzherald.co.nz