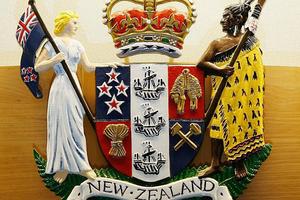 One of New Zealand's most dangerous drivers is back in jail after being convicted in Napier District Court of drink-driving for a 26th time.
Raymond Charles Laing, 45, who was sentenced to two-and-a-half years in prison when last convicted of drink-driving in Palmerston North early in 2010, also has 31 convictions for driving while disqualified.
He has seven for dangerous driving, at least three involving injury to other people. In Palmerston North in August 2009, he crashed into a car whose passengers included an infant.
At that time, he was living in Levin.
He remonstrated with an off-duty policewoman who came to the family's aid and refused to give breath or blood samples.
Several of his convictions involved alcohol levels exceeding 1000mcg of alcohol per litre of breath. That was the case again when he was caught in Kennedy Rd, Napier, about 7.20pm on April 21. His breath-alcohol level was 1198mic, almost three times the legal limit of 400mcg.
Police had been alerted by motorists concerned because he was weaving across the road and had hit a kerb.
He has been in custody since his arrest and appeared yesterday before Judge Tony Adeane in Napier District Court. Laing pleaded guilty to driving with excess breath-alcohol and driving while disqualified. He was remanded in custody for sentencing on July 6.
For more articles from this region, go to Hawkes Bay Today