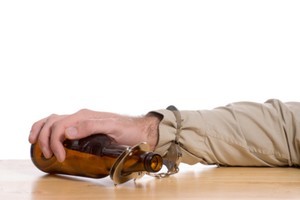 While we fizz about food prices, fume about the unnecessary replacement of the ministerial car fleet and chuckle (or sneer) at the continuing ructions in the Maori Party, an issue vital to the future of this country has pretty much slipped under the radar.
It surfaced briefly in the Weekend Herald on Saturday when a former Governor-General, Justice Dame Silvia Cartwright, pleaded for the Government to be bolder on alcohol reform, including raising taxes, the legal purchase age and reducing industry advertising.
"This may be the last chance for a generation to address the serious problems of abuse of alcohol," Dame Silvia says in her submission. "In order to emphasise the depth of my concern, I would like to state that this is the first submission I have ever made to a select committee when I have not had a professional reason [because] the Alcohol Reform Bill as it currently stands does not adequately address the heavy drinking culture in New Zealand." Dame Silvia's submission was one of hundreds released by the Government after the deadline for submissions arrived last Friday.
And she is so, so right in what she says because I repeat that alcohol abuse is an issue vital to our future. The over-consumption of alcohol, particularly among the young, touches almost every part of our lives, and certainly every one of our economic and social problems.
It is one of the reasons that 20 per cent of our population lives in poverty and far too many children and adults go hungry; it is a reason so many are on the DPB and other benefits; it accounts for much of our marital violence, murderous child abuse, violent crime, road deaths, drownings, suicides, unplanned pregnancies and venereal diseases, general health problems and homelessness.
Until something radical is done to change this nation's booze culture - and even if it starts now it will take generations - New Zealand will continue to suffer from its dreadful depredations. Yet even the submission by Dame Silvia, one of 15 prominent people and 450 doctors who last year signed a statement calling for a tougher Government response on alcohol reform, does not go far enough. They urge the Government to raise the legal purchase age to 20, raise prices, and reduce advertising and accessibility.
For all of my youth and much of my early adulthood the legal purchasing age was 21 and I firmly believe that it should return to that, with the only exception that children over 18 be permitted wine and/or beer when dining out with their parents.
Furthermore, it should be illegal for anyone to supply liquor to anyone under 21, except for parents to their own children over 18 in their own home.
A comprehensive written submission, commissioned at considerable expense by Family First, will recommend that the legal drinking age be raised to 21. The submission has been written by British psychobiologist Dr Aric Sigman, who is highly respected in scientific circles throughout Europe and who visited New Zealand in 2004, 2007 and last year.
In his 30-page printed report titled Young People and Alcohol: What does the medical evidence tell us about the legal drinking age in New Zealand?, Dr Sigman argues that alcohol policies and decisions about a legal drinking age should be firmly based on the health and wellbeing of our young people.
"The effects of alcohol on the brains and bodies of young people in New Zealand are the same as they are on young people on the opposite side of the world. And the social consequences are also highly similar," Dr Sigman writes.
He presents a new generation of evidence from a variety of medical and biosciences on accident probability, disease and brain development which, he says, "makes it absolutely clear that delaying the age at which teenagers and young people have easy access to alcohol will reduce the level of damage they and society suffer at the moment, as well as contributing to their future health and wellbeing".
Dr Sigman concludes that New Zealand would benefit from adopting a single legal drinking age of 21, even if it is difficult to enforce: "This will send an unambiguous message to young people and society about what is good for young people and will make it easier to exert authority over those of them who increasingly feel entitled to drink."
He endorses the United States Surgeon-General's statement in 2007 that, "Underage [under 21] drinking can cause alterations in the structure and function of the developing brain, which continues to mature into the mid to late twenties, and may have consequences reaching far beyond adolescence."
Dr Sigman reports that early alcohol consumption can cause several sorts of brain damage, reduce brain size, cause genetic changes, impair brain function, affect risk and impulse control, cause liver damage and affect fertility.
Which is why the United States Government has insisted that all 50 states raise their minimum drinking age back to 21.
So should we.