In the absence of concrete information everyone from leaders of the aviation industry to armchair experts are ready to put forward their idea of what happened to Malaysia Airlines Flight MH370.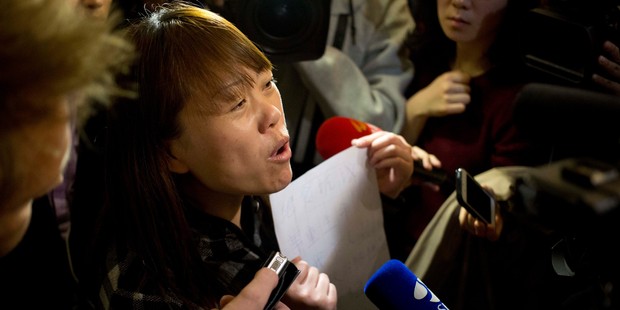 So what happened next? The disappearance of Flight MH370 is arguably the biggest cliffhanger since Americans crowded around their TVs to find out who shot J.R.
And when a vacuum stretching from somewhere in central Asia to just north of Antarctica demands to be filled, the absence of hard fact leaves plenty of room for outlandish speculation.
In our instantly connected world of 24/7 infotainment, there are only raised eyebrows when theories involving UFOs or parallel universes briefly take hold beyond the lunatic fringe.
Had gold thieves been targeting precious cargo and the most audacious heist in history, you'd at least expect Daniel Craig to be on the passenger list. The idea of a black-op to prevent a top-secret asset making it into Chinese hands sounds more Homeland than the BBC News.
It's hard to know what to believe, particularly when the official investigators continue to shift the goalposts on the few facts we thought they were sure of.
It may have changed by the time you read this, but they say the Beijing-bound plane unexpectedly turned west after reaching cruising altitude, crossed the Malaysian peninsula and headed out over the Andaman Sea towards India.
If you read much into carefully worded statements from the White House, and an expanding search west of Australia, the Boeing 777 probably turned south, flew for at least another seven hours and ditched somewhere in the vast expanse of the southern Indian Ocean.
Speculation that the plane continued on a northwest course has been dismissed by experts who believe it would have been unable to avoid radar over highly militarised areas in India, Pakistan and Afghanistan. But they have clearly failed to listen to Keith Ledgerwood, a self-described hobby pilot, aviation enthusiast and Tom Clancy wannabe whose dramatic analysis has not only gone viral, but sparked debate in serious quarters.
On his personal blog, Ledgerwood describes how he believes the Malaysia Airlines flight intercepted and then "shadowed" a Singapore Airlines 777 that was en route to Spain. The close proximity of the two aircraft would have fooled civilian and military radar. "It would have shown up as one single blip," he says.
His premise concludes with the hijacked plane peeling off and landing in Kyrgyzstan, Turkmenistan or China's western Xiangjang province.
Perhaps it's a consequence of the paucity of concrete information that an unprecedented scenario has gained so much traction, even among some commercial pilots.
Others are sceptical. "It sounds totally crazy," said Doug Moss, a former test pilot and aircraft accident investigator who told the online magazine Slate the six-mile-high tailgating was nevertheless possible in theory.
And there are lots of theories, this one most likely predicated on links to terrorism. "World seems transfixed by 777 disappearance," tweeted Rupert Murdoch. "Maybe no crash but stolen, effectively hidden, perhaps in northern Pakistan, like Bin Laden." With a lack of any evidence pointing to extremists (the Pakistani Taliban even said they wished they could have hijacked the plane), does the media mogul know something the rest of us don't?
Or is he just like the rest of us, trying to solve a multi-episode whodunnit that pads the human tragedy of the 239 people on board with disparate clues and red-herrings?
Like the allegation that pilot Zaharie Ahmad Shah, an apparently all-round good guy and loving family man, would take his own life and all those on board because he was upset at a jail sentence handed to Malaysian opposition leader Anwar Ibrahim.
It's a bit like saying one of Air New Zealand's most experienced pilots is set to go rogue over John Key's plans to change the flag.
In the hours after Flight 370 vanished, two large oil slicks and a debris field were reported in waters below its intended route. Rather than wreckage, it turned out to be more an indication of pollution in the region.
But what if the fate of the flight and its passengers is more mundane?
Another experienced pilot, Chris Goodfellow, believes the plane was hit by a fire - perhaps caused by landing gear tyres overheating at take-off - that then engulfed the cabin in smoke. Flames are what New Zealand oil rig worker Mike McKay saw high in the sky, and Goodfellow says the westward turn that followed would be consistent with the pilot heading for the nearest appropriate airport for an emergency landing - Pulau Langkawi on Malaysia's northwest coast.
"What I think happened is that [the crew] were overcome by smoke and the plane just continued on the [autopilot] heading until either fuel exhaustion or fire destroyed the control surfaces and it crashed," wrote Goodfellow on his Google+ page.
His hypothesis doesn't explain how the plane later turned between navigational waypoints in the Straits of Malacca. Then again, we have only the official account to rely on for that fact.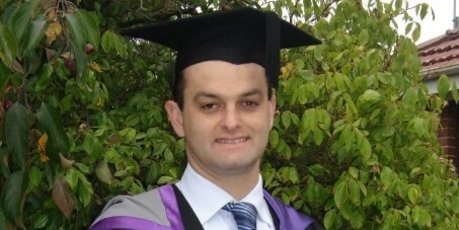 At the moment each theory seems as credible as The Adventures of Tintin, specifically the swashbuckling story, Flight 714, about a crew-led hijack of a rich man's jet that crash- lands on a deserted island in the Java Sea. Maybe the Malaysian authorities will ask their Indonesian counterparts to search for the missing flight there.
Some of the theories
Terrorism, act of piracy or heist
The sudden change in course combined with the switch-off of communications data to make the flight "dark", and unconfirmed reports of low-altitude "terrain masking" flying, has raised fears the plane's passengers were the victim of an unorthodox hijack.
Blogger and aviation enthusiast Keith Ledgerwood's claim that the plane "shadowed" a Singapore Airlines 777 to avoid radar detection through India, Pakistan and Afghanistan has gone viral.
Investigators have reportedly found no links to terror involving crew and passengers. Intelligence officials have failed to uncover any "chatter" and no known groups have claimed responsibility. The Pakistan Taliban says it wished it had the knowledge and resources to hijack the plane.
Some have speculated about an elaborate plan to steal the plane, or something valuable in the cargo hold. Malaysia Airlines say the plane was carrying around four tonnes of mangosteens.
Pilot suicide
Zaharie Ahmad Shah, 53, was one of Malaysia Airlines' most experienced pilots. Described as "loving and generous", friends say the father-of-three supported Malaysian opposition leader Anwar Ibrahim but denied reports he was a political "fanatic".
Family say co-pilot Fariq Ab Hamid, 27, was respectful, serious about his career and religious. Engaged to an Air Asia pilot, before the flight, he posted an online comment: "Time to take passion to the next level".
Authorities have searched both men's homes, and quizzed friends and family. No suicide notes have been found.
Mechanical failure
Although the majority of air accidents are caused by mechanical failure or pilot error, any catastrophic event seems unlikely due to the satellite data showing the plane likely flew for at least seven hours 31 minutes. The Boeing 777 has an excellent safety record.
Fire
Experienced pilot Chris Goodfellow is the latest to hypothesise that the communications systems may have been knocked out by fire, or the pilots may have disabled them in an attempt to deal with one. He believes landing gear tyres may have overheated on take-off, and the ensuing fire could have filled the cabin with smoke. The pilots, he believes, turned west in an attempt to make an emergency landing at a nearby airport, but were overcome by fumes - leaving the plane to continue flying on autopilot.
Cyber-plot
Most experts have dismissed claims that a hacker using a hand-held device like a mobile phone or iPad could take control of the place, and remotely change its speed, altitude and direction.
Loss of consciousness
There have been reports that the plane climbed to 45,000 feet in an attempt to render passengers unconscious. But a leading aviation expert, former Qantas head of safety Ron Bartsch, said the passengers would not have lost consciousness and that depressurising the plane slowly so passengers wouldn't realise would be a much easier way of doing that. He believed it was more likely the person in the cockpit was making a deliberate attempt to disappear from radar.
The plot thickens
Key times:
12.40 Flight MH370 takes off from KL.
01.07 ACARS communication data uploads on schedule.
01.19 Voice believed to be co-pilot's bids farewell to Malaysian air traffic control, saying: "All right, goodnight."
01.22 Plane's transponder stops communicating.
01.30 (approx) Pilot of another plane says he contacts MH370 by radio but only hears the co-pilot "mumbling".
01.37 Scheduled ACARS upload not transmitted.
02.15 Final military radar trace near island of Phuket, heading north-west.
06.30 Scheduled arrival in Beijing.
08.11 Last "ping" to Inmarsat satellite suggests plane's engines still running.