They are not yet old enough to vote, but eight teenagers are heading to Parliament as youth MPs for 2019.
Tauranga's Ben Sokimi, Makayla Wadsworth, Samuel Taylor, Noelene Tewhakaara and Joy Mitchell, and Rotorua's Lukas Scowen and Maia Berryman-Kamp, will attend Youth Parliament in Wellington on July 16 and 17 next year.
Tamati Coffey, Waiariki MP, is still going through his list of finalists and is yet to make a selection.
The nine Bay students will join 120 youth MPs from across the country in learning about the government decision-making process and share their views of New Zealand youth alongside the country's leaders.
They will have the unique opportunity to step into the shoes of an MP for two days while they sit on select committees, ask questions of ministers and debate legislation.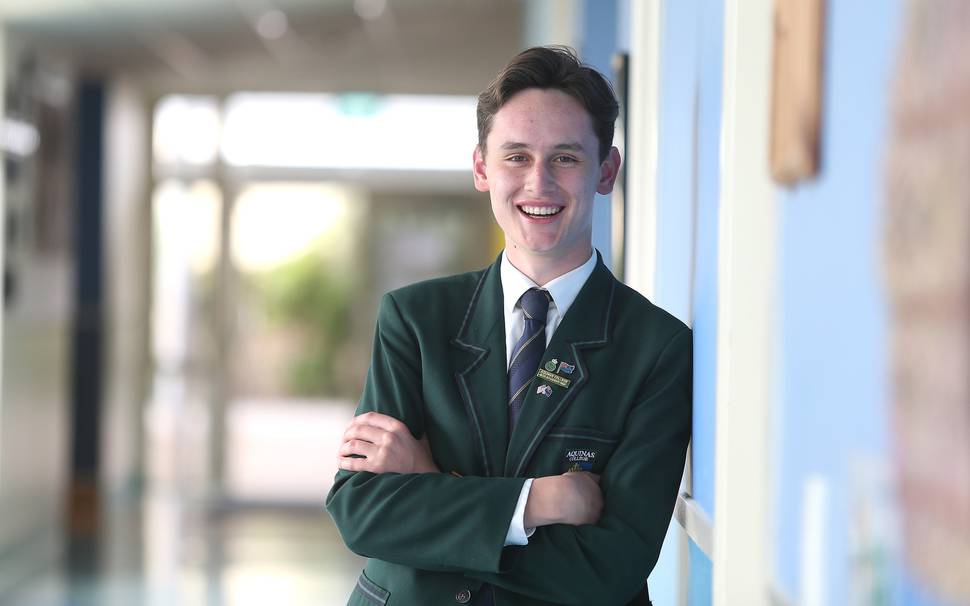 Tauranga MP Simon Bridges' youth MP for 2019, Ben Sokimi, said he had been interested in politics since age 6 after becoming friends with former Bay of Plenty MP Tony Ryall's son.
The 17-year-old Aquinas College student joined Ryall's campaign trail in the 2008 and 2011 elections and enjoyed the "ability to make change and create equal opportunity" through politics.
"It fascinates me," he said. "It is a job unlike any other."
Tauranga-based Labour MP Jan Tinetti's youth representative Noelene Tewhakaara hoped to one day become a lawyer and applied to be a youth MP for 2019 to give youth a voice.
"I have always been passionate about helping our youth," she said.
The 16-year-old former Katikati College student hoped to help engage more teenagers into education and employment, as well as strengthen mental health among youth.
Year 12 Otumoetai College student Makayla Wadsworth will be Tauranga-based Labour MP Angie Warren-Clark's youth representative and said a passion for debating had exposed her to politics.
She said she had applied to be a youth MP for 2019 after hearing Warren-Clark's maiden speech.
"I loved her emphasis on women's rights. I am excited to learn from her," she said.
"I feel inspired by women in politics."
Samuel Taylor is the youth representative for National's Bay of Plenty MP Todd Muller and said he had wanted to be a youth MP since age 13.
The 16-year-old Year 12 Mount Maunganui College student hoped to address issues such as education and youth mental health.
"A lot of that plays into it is the stress of NCEA ... the whole idea of overassessment."
Lukas Scowen, 15, was "pretty stoked" to be selected as McClay's youth MP for 2019.
"I keep telling myself there is no point saying something needs to change and not doing anything about it," he said. "This was a good way for me to do something about it to bring change."
The Western Heights High School student said there needed to be changes made in the education system to ensure students were encouraged more.
Maia Berryman was selected as New Zealand First's Rotorua MP Fletcher Tabetau's youth MP.
Maia said she applied to Youth Parliament as a way to engage with like-minded rangatahi (youth), stimulate intergenerational debate and raise issues of social injustice through political discourse.
"Particularly as Aotearoa's government needs to become more intersectional and acknowledge inequity in our country," she said.
Joy Mitchell was selected as New Zealand First's Tauranga MP Clayton Mitchell's youth MP.
Mitchell said she had always been genuinely interested in politics.
"I feel like more youth should be interested because the decisions do affect us."
The 16-year-old Tauranga Girls' College said she was passionate about race relations.
Youth Parliament:
- Youth Parliament in Wellington
- July 16-17, 2019
- All young people can share their views on the Youth Parliament select committee topics. To find out how, contact the Ministry of Youth Development at beheard@youthparliament.govt.nz