The numbers game caught up with Revitalise Natural Health & Fitness Centre at the NABBA Manawatu/Wanganui Championships on Saturday night.
Three clients from Revitalise represented the entirety of the local contingent from the 16 entrants, from which two entered both individually and as a mixed pair to add another category.
The prestigious Top Gym prize went to Human Movement Fitness Centre from Palmerston North, who brought over five competitors – the same number which Revitalise entered in 2018 when they finally won the title after six years of trying.
"Not happy, not happy. Oh well, next year," said trainer Audrey O'Keefe.
There had been 30-40 competitors at the previous two years of regionals, however this
was partly because the numbers were swelled with more Taranaki entrants.
This year, NABBA Taranaki are holding their own championships on May 4.
Three people still came down including Farah Deobhakta, who had just been named NABBA New Zealand's Top Trainer for 2018, once the final points were tallied, with Auckland's Marcus Hoeflich runnerup and O'Keefe, the 2017 winner, finishing third.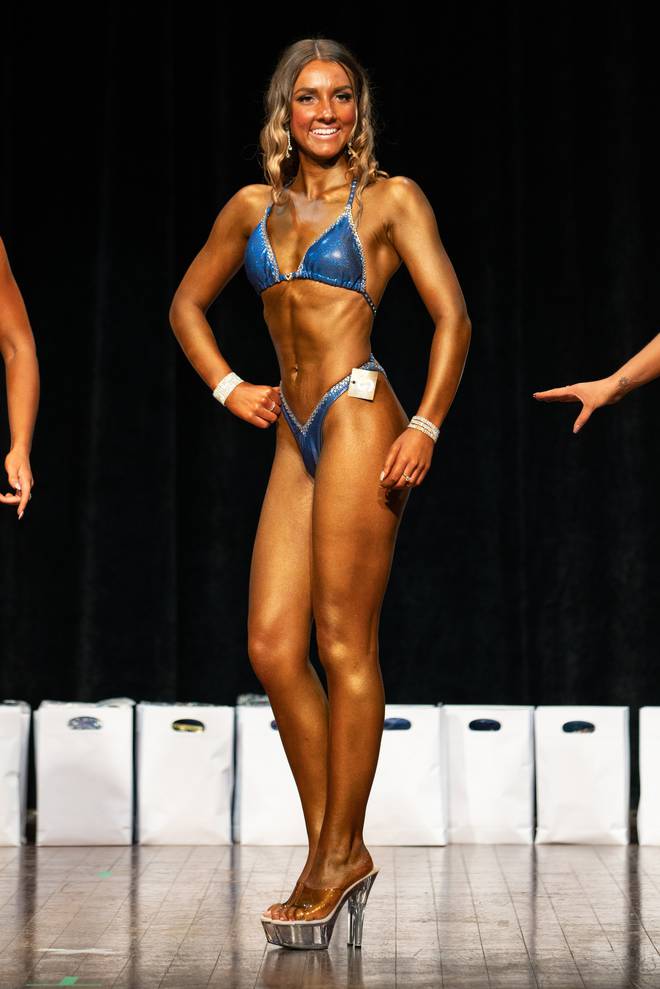 Competing at War Memorial Centre, Revitalise's Michaela Sullenberger went against four other competitors across the three shape divisions, claiming her Open Shape title.
However, Sullenberger had to concede her Overall Ms Shape crown to Manawatu's Rebekkah Murdie.
In her first competition, Taihape's Leanne Bird out-pointed Taranaki's Maria Dunlop in the Shape 30+ division, but like Sullenberger was seen off by Murdie for the overall crown.
Their fellow club member in Taihape's Fiona Blyth maintained her Open Physique Women Short title, but in direct competition missed out on the Overall Ms Physique crown to Palmerston North's Laurie Wells.
O'Keefe said she will discuss with her three trainees if they want to back up by entering the Taranaki champs in New Plymouth in just over a month.
"Sometimes it's easier to have a little bit of a break, after they've been dieting.
"Definitely doing the Hawkes Bay [championships], which is July."
All three have also qualified for the 2019 NABBA NZ Nationals, being held on in Palmerston North on October 26-27, which will be the 30th anniversary event.
Regarding the smaller numbers, O'Keefe would like to encourage anyone to take up the sport, whether it is with her gym or any of the others in Whanganui.
"There must be other people out there that want to do it.
"Everyone supports and helps each other.
"With the shape and board shorts, they're two very trendy classes."
There were three male entrants in the Mr Body-Board Shorts Novice division on Saturday night, which like the shape class, is less about packing on heavy muscle but instead is an entry-level competition where competitors can create an impressive "beach body".
"What guys wouldn't want to have a six pack?" O'Keefe said.