Police have warned about the dangers of driver fatigue after a lucky escape on State Highway Three near Blueskin Road, Whanganui, this afternoon.
Four occupants, described by authorities as elderly, were hospitalised after a grey hatchback failed to take a mild bend, crashing through a wire fence and coming to rest in a paddock shortly after 4pm.
"Less than a foot and they would have struck that power pole over there and this would be a different story," police detective Simon Beswarick told the Chronicle at the scene.
Emergency services used the jaws of life to extract two back seat passengers.
All four occupants were taken to Whanganui Hospital, their injuries not believed to be life-threatening.
Detective Beswarick warned about the dangers of driver fatigue.
"At this stage it is too early to say for certain but it appears fatigue may have been a factor in the cause of this accident.
"Motorists should pull over and rest, or change drivers, at the first signs of tiredness."
Traffic was disrupted while emergency services worked to extricate the rear seat passengers and a tow truck operator retrieved the vehicle.
The road was reduced to one lane for a time but was flowing again within an hour.
Two ambulances and two fire appliances attended the scene.
A St John spokesperson said two ambulances transported three people with minor injuries and one person with moderate injuries to Whanganui Hospital.
.

.
.
.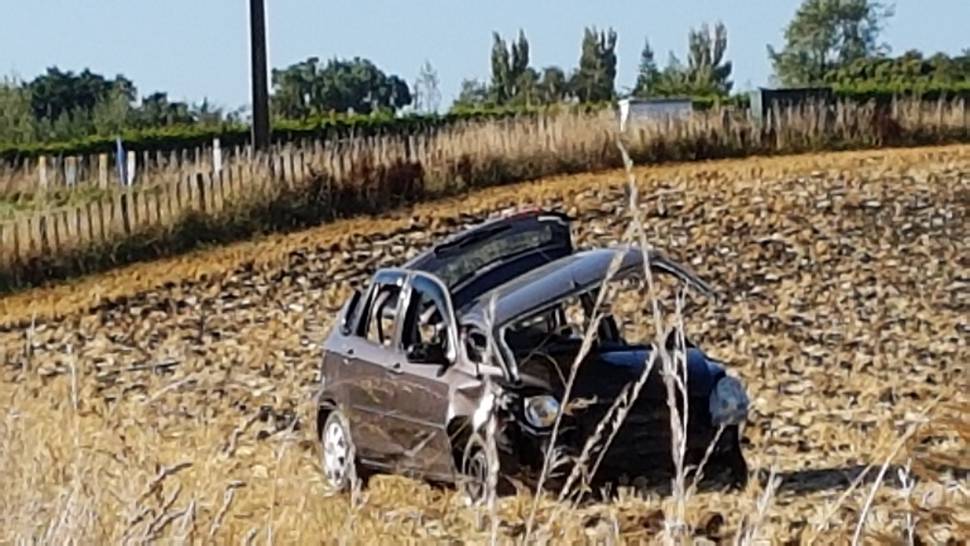 .
.
.