If anyone was destined to become a Sister of Compassion, it was Joan Patricia Hart — better known as Sister Helena — who died in Whanganui on December 2 aged 89.
She was born on 19 June 1929, sharing the same birthday as Suzanne Aubert, who founded the Sisters of Compassion.
Growing up in New Plymouth, she heard of Mother Aubert from her own mother who once served this famous woman in a drapery shop in the town. Mother Aubert wanted to buy some flannelette for the sisters' underskirts. Helena's mother generously gave her a donation of 2/6 (25c) from her weekly wage of 6/6 (65c).
So it was not surprising that Helena would eventually follow God's call to become a Sister of Compassion, Sr Josephine Gorman said in her eulogy at St Mary's Church. Sr Helena was a sister for 70 years.
Following her religious profession in 1948, she completed nursing and maternity training, working in surgical nursing and then with the aged and disadvantaged in the Homes of Compassion at Island Bay, Silverstream, Timaru and Whanganui. She also worked for six years in the order's homes in Wagga Wagga and Broken Hill, Australia.
Sr Josephine said she was not only generous with her care and attention to others, she also had a sense of history and of the occasion. In 2006, in anticipation of a visit from French pilgrims, she and then Mayor Michael Laws erected a flag pole to fly the French flag and apparently they organised some locals to sing the Marseillaise. The following year she was chosen as one of the city's "unsung heroes."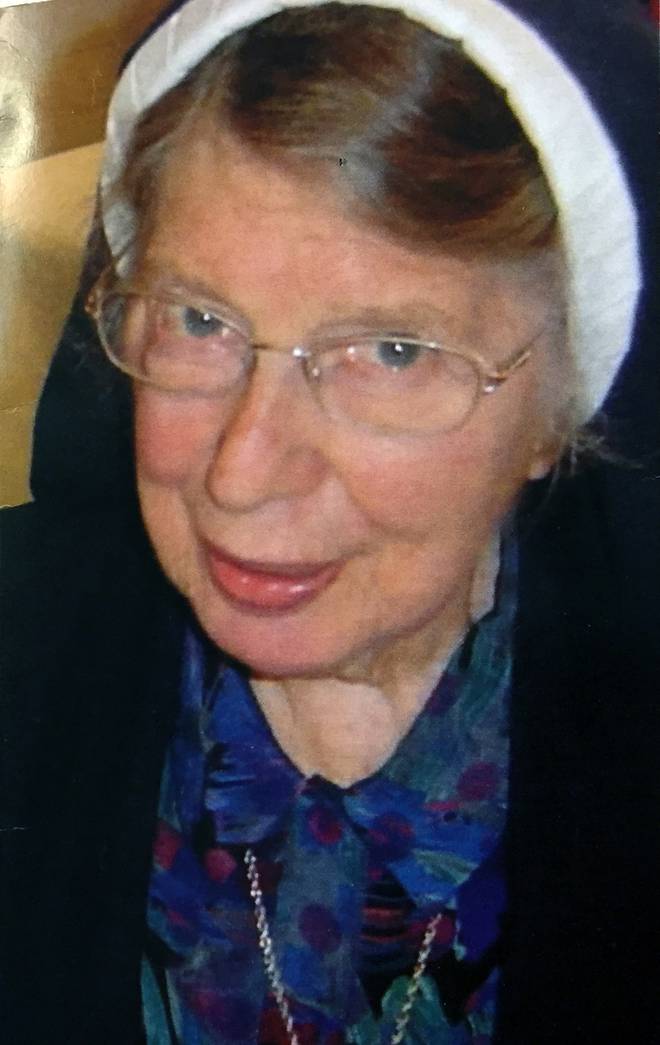 During her leadership at the Aubert Home of Compassion, she was responsible for a raffle prize which turned out to be a gold-mounted horseshoe of the champion Sir Tristram, signed by Patrick Hogan.
Until early this year Sr Helena was actively involved with pastoral visiting and taking Holy Communion to people in their homes and to residents at Nazareth and New Vista homes.
On becoming unwell, she wanted to be nursed at St John's Hill Healthcare where she knew the nurses from the time she worked there in the former Aubert Home of Compassion — for her it was like returning home.