The blue skies above the Rangitikei District brought a strong turnout to the 2nd annual Marton Mitre 10 Marton triathlon yesterday morning with nearly double the entries of last year.
Starting in the pool at Rangitikei College before heading out from the carpark on the bike course up Tutaenui Rd as far as Bryces Line, followed by the return and run around a Hereford St-Hall St-Calico Line circuit, the course was testing for young and old.
Brisk early morning temperatures gave way to sun in the latter stages.
In the end, the Long Course individual race was won by Palmerston North triathlete David Martin, who had the better sense of direction than his runnerup brother Adam and third-placed Sam Bentham.
David Martin completed the course in just under an hour, with his brother just over 90s behind, and Bentham a further five minutes back.
"It's the first time [competing in Rangitikei], I've been to Huntley [School] a few times to speak to the kids," Martin said.
With just over 6km for the final sprint, more than the standard 5km, there was a little extra challenge.
"It was neat out on a country road, I know a few of the boys went the wrong way," Martin said.
"They need to learn to read the course maps – I found the right way."
Martin is continuing his preparations for the ITU World Triathlon Grand Final, being held on the Gold Coast in September.
Sport Whanganui was very pleased with the turnout, having over 200 pre-race entries plus a strong walkup, as a followup to the 127 who entered in 2017 in rough weather conditions.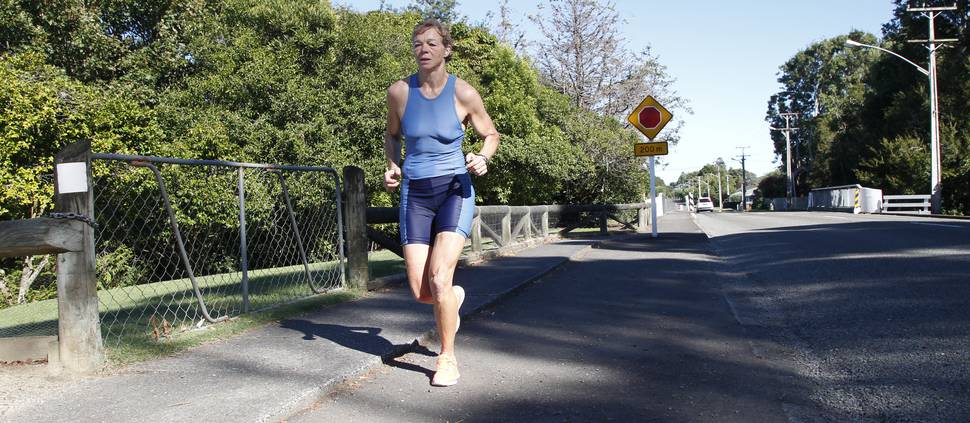 Many schools and groups entered large numbers across the individual and team grades, such as Triathlon Manawatu, Nga Tawa School and Whanganui Intermediate.
After having to cancel their own Bridge to Bridge swim on Saturday, Whanganui Multisport & Triathlon Club members took park.
Club president Jimmy Hildreth had been a little worried how such a large throng would handle the swimming pool start, especially as it was broken up into three lanes for the different race lengths.
However, the opening leg was orderly and everyone respected each other.
"It was better than I was expecting," said Hildreth.
"I've had more chaos at an open swim. And of course, you can see where you're going."
William Leong was fastest in the Medium Course race, with Toby Smith getting line honours in the Short Course.
Results
Long Race Individual – Female: 1. Rachel O'Connell, 1:16.51; 2. Jennifer Sweeny; 3. Vicky Whiteman. Male: 1. David Martin, 59.31; 2. Adam Martin; 3. Sam Bentham.
Medium Race Individual – Female: 1. Maddison Gray, 42:47; 2. Georgina Bryant; 3. Roy Fallon. Male: 1. William Leong, 41.26; 2. Nelson Doolan; 3. Hunter Gibson.
Short Race Individual – Female: 1. Maggie Jones, 28.41; 2. Danja Grunwald; 3. Mikaela Hosking. Male: 1. Toby Smith, 27.09; 2. Matthew Hainsworth; 3. Sam Cunliffe.
Kids 10-12 Years – Female: 1. Jessie Coxon, 24.54; 2. Charlotte Phillips; 3. Sophie Petch. Male: 1. Oliver Jones, 22.14; 2. Fergus Doolan; 3. Alex Willis.
Long Race Teams: 1. BS Racing, 1:12.11; 2. MAEO St Georges; 3. Double Trouble.
Medium Race – Business: 1. McIlwaine Marvels, 45.39; 2. Organised Chaos; 3. Gallagher Sparks. Teams: 1. We Can, 48.16; 2. Mayo; 3. Klooper Klan.
Short Race Teams: 1. Little Rascals Wang In, 22.48; 2. Grunwald; 3. Alexander Kids.