Wearing their new jerseys, representing Stratford-Eltham's official coming together as a premier rugby club, the Stratford-Eltham As made their first official game of the season count, with a win over defending champions Tukapa on Saturday.
A large home crowd at Stratford's Victoria Park watched the newly combined team win, with a last-minute penalty. Tukapa started the game well, with a 10-0 lead, but the home team fought back to the delight of the crowd.
Stratford-Eltham hooker Spencer Hanbidge (Irish) was named the home team's player of the day, and his try put the first points on the board.
Turning down shots at goal in favour of lineouts in the second half may be something the away team regrets, with the close final score. For seven-year-old sideline "commentator" Jack Clifford, Junior Togia was one of the standout players.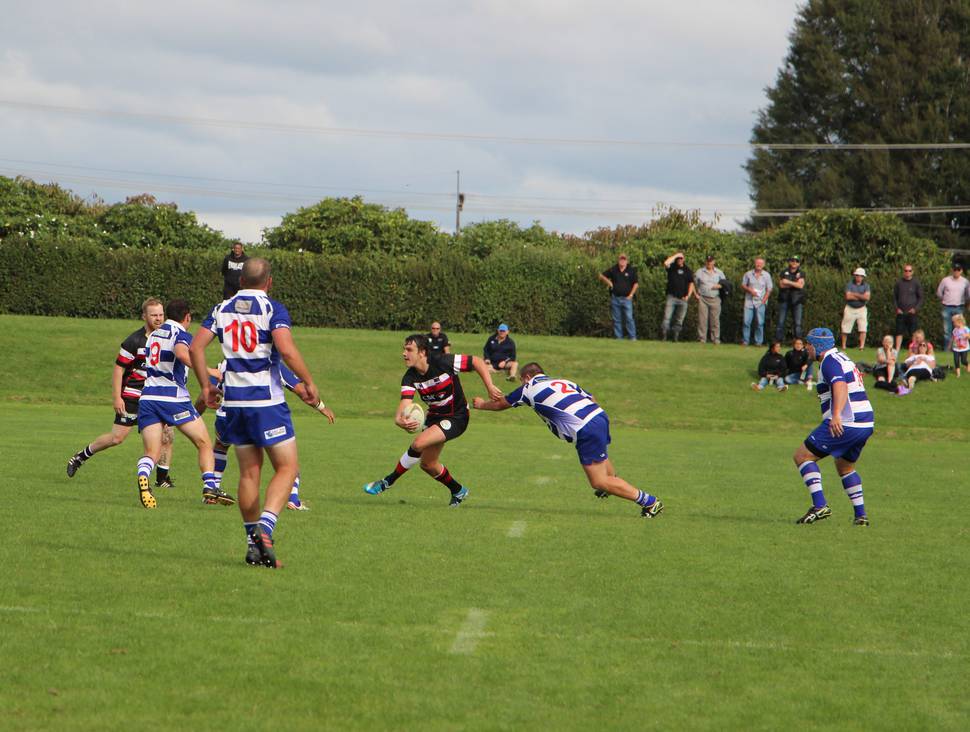 "He is really fast with the ball and the others can't catch him." Jack, said he thought the Stratford-Eltham team were "going to do well this year," and thought they had some good players.