Home detention for a young Northlander who punched a grandfather and left him to die during a road rage incident was a serious and deterrent punishment, the judge said.
Justice Kit Toogood was persuaded by a number of factors not to send Patrick Dennis Tarawa, who earlier pleaded guilty to manslaughter and appeared for sentencing in the High Court at Whangārei yesterday, to jail.
Chief among them were Tarawa's high degree of family support, genuine remorse, adherence to strict bail terms and prospects for rehabilitation for the father of one.
But Ngati Kura elder and former Maori Affairs Minister Dover Samuels said New Zealanders would see the non-custodial sentence as "very lenient".
"It seems the seriousness of the crime can be mitigated by the individual circumstances of the person who committed it. At the end of the day, that person has to be held accountable for the crime he's commited."
The maximum sentence for manslaughter is life in prison.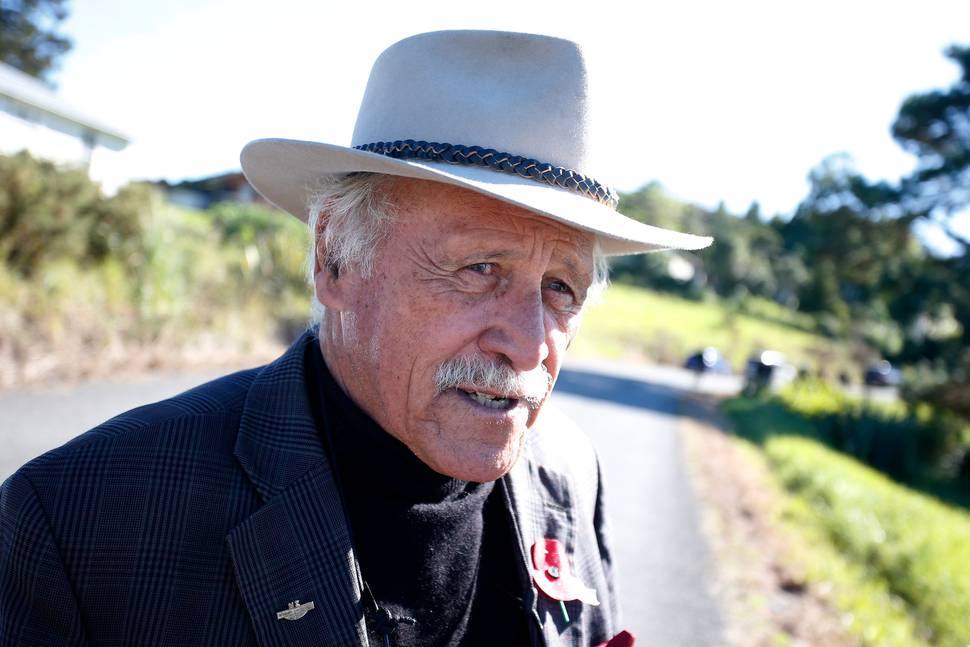 Tarawa, 22, followed Chris Vujcich whose van cut across an intersection in Kaikohe, causing Tarawa to apply the brakes to avoid a collision.
Tarawa's pregnant partner Tui Rihari was in the car with him at the Purdy St/Broadway intersection in central Kaikohe about 9.30pm on January 19 this year.
He followed Vujcich to Kowhai St where the latter pushed him in the chest during an argument.
Rihari got out of the vehicle and tried to convince both men to go their separate ways but to no avail.
The second of the two punches Tarawa threw connected with Vujcich's head, causing him to fall backwards, land on a concrete footpath, and fall unconscious.
Tarawa left the scene but returned shortly after and saw police cars and ambulance but he didn't hand himself in.
Vujcich died from unsurviveable injuries in the Bay of Islands' Hospital in Kawakawa at 12pm the next day.
"The cause of the offending was your impertuous and unreasonable reaction to what may well have been poor driving by Mr Vujcich.
"The confrontation that led to his death was caused by your overreaction, poor judgment and your inability to control your temper," Justice Kit Toogood said while sentencing Tarawa to 10 months' home detention and 300 hours' community work.
Vujcich's older brother David, two sisters and sons Matthew and Anthony read their victim impact statements at the start of yesterday's court proceedings.
"I cannot get my head around Patrick pleading not guilty and now a lighter sentence may be available for changing his plea to guilty when he's been guilty all along," said one of his sisters.
Another sister, Megan, said her family could not even see Vujcich as his injuries were that bad.
"He left our brother to die on the side of the road, coming back and driving past to see what was going on, not to help nor turn himself in. He took my goodbye away from me."
Tarawa showed no remorse, she said, and the only emotion she saw was him punching a wall when bail wasn't granted on favourable terms.
David Vujcich said Tarawa should pray for forgiveness and ask for help.
"The moment you raised your fist to punch another human being was the moment the world started to tilt upon its side for so many and we've never seen any sign of remorse by word or action."
Tarawa's aunt Evelyn apologised to Vujcich's family in court and said her nephew's actions were totally out of character.
Vujcich's family declined an offer of restorative justice from Tarawa.
Crown prosecutor Richard Annandale said jail was the most appropriate outcome while defence lawyer Wayne McKean said Tarawa could be sentenced to home detention given his genuine remorse and family support.
Justice Toogood said he didn't see either in Tarawa's character or in his past any prospect he'd behave violently in future.
"Home detention in itself is a serious punishment and it's regarded as meeting the need for a deterrent sentence in an appropriate case.
"The restrictions that home detention imposes on your freedom of movement will be particularly difficult for a young man with a family."
Northland MP Matt King, who introduced the Crimes (Coward Punch Causing Death) Amendment Bill in Parliament that allows for a specific "king-hit" or "coward's punch" type offence, said he could not comment on Tarawa's sentence.