A yachtie and his best friend are lucky to be alive after a fishing excursion turned into a hit-and-run horror on Tauranga Harbour.
On Friday Steve Jones and Lisa Bennett were relaxing inside the cabin enjoying a movie when they heard the scream of a high-powered motor followed by a massive crash as an alloy boat flew straight over the little yacht, smashing the main sail's boom and leaving a gaping hole just above the water line.
''One metre further over and we would have been killed,'' the 51-year-old commercial fisherman told the Bay of Plenty Times.
He ended up with cuts to his arms and face from flying splinters and was now homeless because his 6.7m Townson ply keeler was a write-off. A big crack down the stern showed it had broken its back, and another big crack ran along the keel.
''I've lost my home but we are lucky to be alive - we're going out to buy a Lotto ticket.''
Bennett could not understand why the people in the boat that hit them did not stop and at least check they were okay. She likened it to a "hit and run" on the road.
''They must have known someone was on board. How did they know we were not going to sink?"
They had motored from Jones' permanent mooring in Pilot Bay to do a spot of fishing - anchoring beside the in-bound red navigation marker in a line with Salisbury Wharf. But the fish were not biting and they were settling into the movie when they got the shock of their lives.
At 8.15pm they heard the scream of a motor being driven at high revs and then a tremendous crash as the alloy bow gauged a hole in the side of the yacht and flew right across, landing upright on the other side.
By the time Jones had recovered from the shock, he only had time to see people in the boat pick up someone who had been thrown into the water. It then took off towards Mt Maunganui.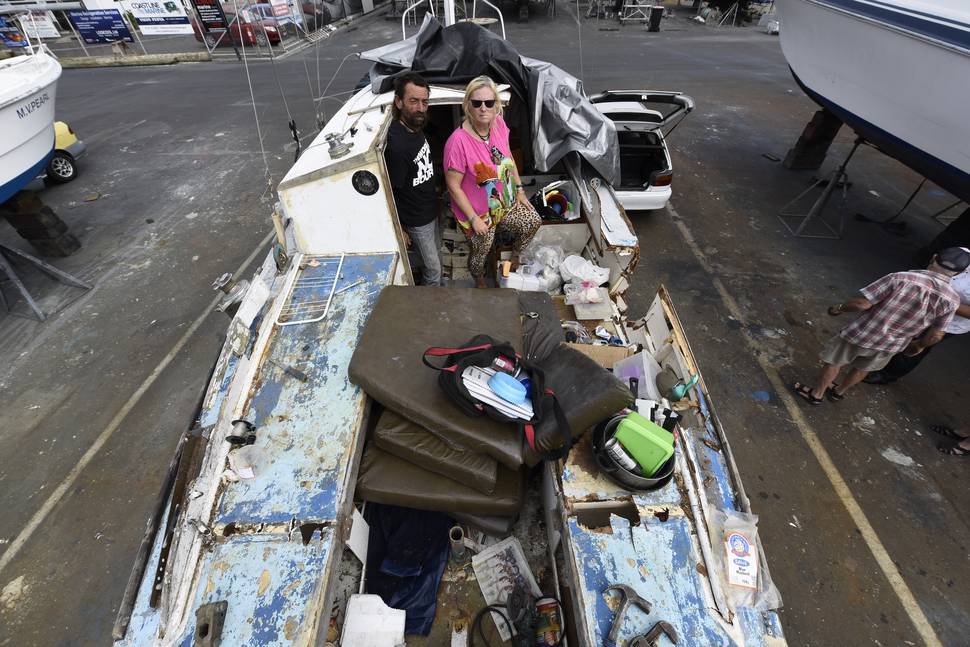 ''I do not understand how he did not get hooked up on us - they had to be going at least 30 knots.''
Jones said the alloy boat had been on the wrong track coming into the harbour. And it should have seen them because their stern light was on. ''The light was still going when we were towed in.''
He bought the yacht for $600 last year and had spent about $3000 to make it liveable. He had been saving about $400 a week in rent living aboard.
''It was a cool little boat, I was proud of it, but I don't know what I am going to do now.''
Jones said he could not get the screaming engine and the bang as it hit out of his mind.
''It keeps on going round and round in my head. They were bloody idiots.''
He said the shock was too much for Bennett and that he had to slap her across the face to stop her screaming.
Soon after the crash, a launch spotted they were in trouble but instead of giving chase, the launch skipper said their lives were more important and he stayed alongside until the Coastguard arrived to tow the yacht back to its berth in Pilot Bay.
Bennett said she was in a deep shock: ''I still feel sick to my stomach.''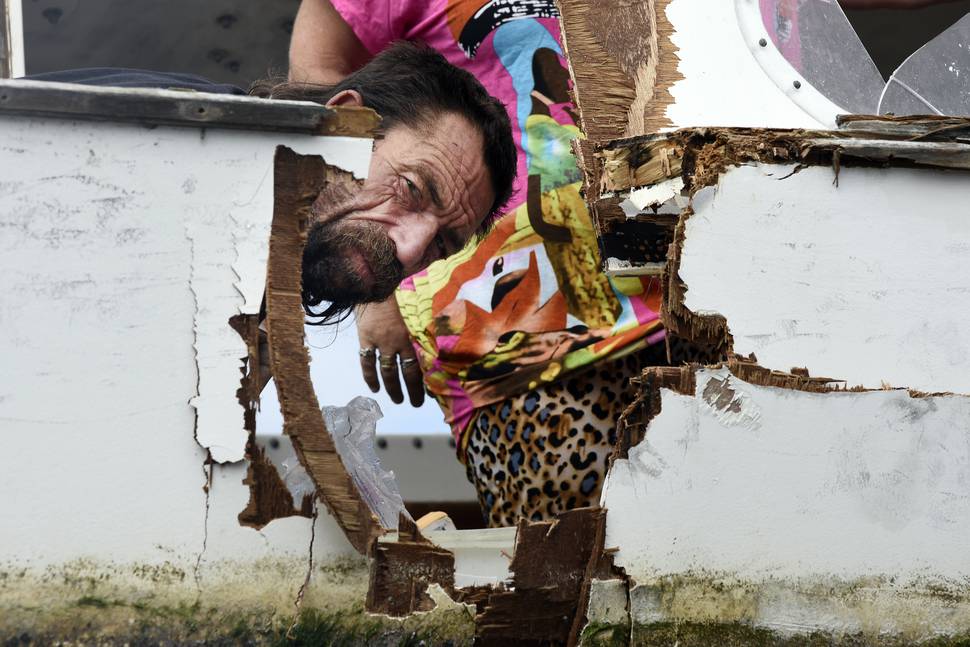 She said a set of drawers in the cabin probably saved her from injury as the impact sent things flying.
The Bay of Plenty Times was unable to get comment from Tauranga police about the investigation into the crash.
Bay of Plenty Harbourmaster Peter Buell said they were working with Jones and helping him out where they could. The yacht was towed to the Tauranga Bridge Marina on Saturday and put on the hardstand for inspection.
Buell said the vessel was not seaworthy enough to stay at the Pilot Bay mooring. The wake from a passing ship could have swamped it because the damage was down to the waterline.
Such collisions happened more often than they should, he added. ''They are not as infrequent as we would like.''
Less than a fortnight ago, a trailer sailer sank after a collision during a yacht race on Tauranga Harbour.
The most common collisions involved jet skis, particularly when the riders knew each other and got too close, Buell said.