It was the first day of work in Northland for two German tourists seriously injured in a crash.
Warren Suckling, also known as Ernie, from the farm-visit attraction Kumara Box said the women in their mid 20s had just started working at the business located on Poutu Rd.
He had know them for two days and they started work today.
"They came in eager, looking for work and had their work permits," he said.
"They were staying here and going to use this as their base."
He described them as awesome girls and the team at the Kumara Box were devastated.
"Within seconds of the crash happening we had another German worker here, who went to help them and comforted them in their own language."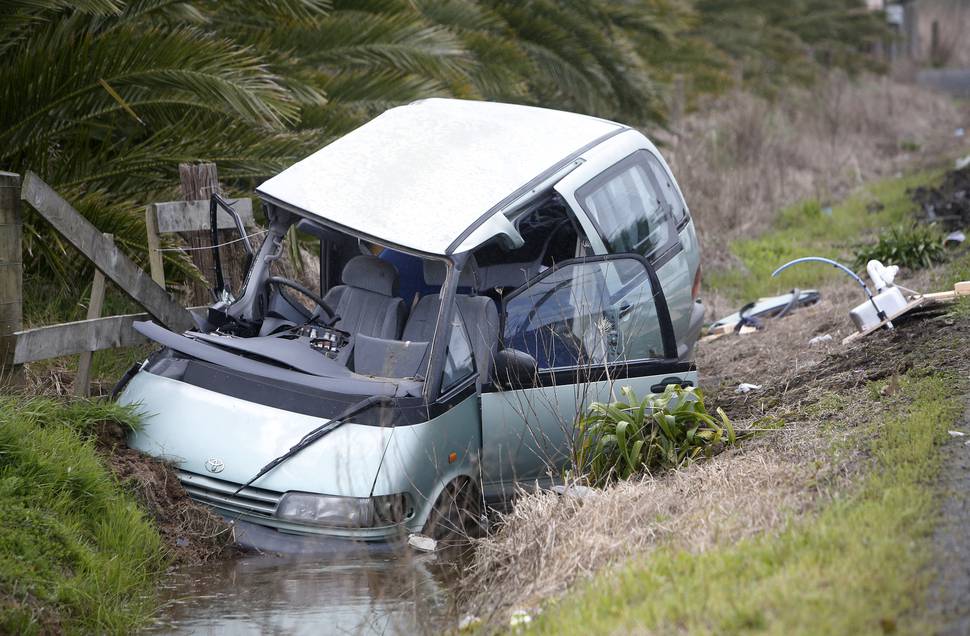 Suckling said the German friends had just completed a couple of hours work tying down things around the farm after a night of horrific winds and were going for a drive.
"They were freed up for the rest of the day and I guess they were going for a drive to have a look around."
A German working at the business was helping to contact the women's parents in Europe.
Other staff members were salvaging items out of the van and were drying out photos and other belongings were saturated after the van ended up in a drain.
Suckling said he and some staff hoped to travel to Whangarei later today to visit the injured women.
It's understood they have been in New Zealand less than two weeks.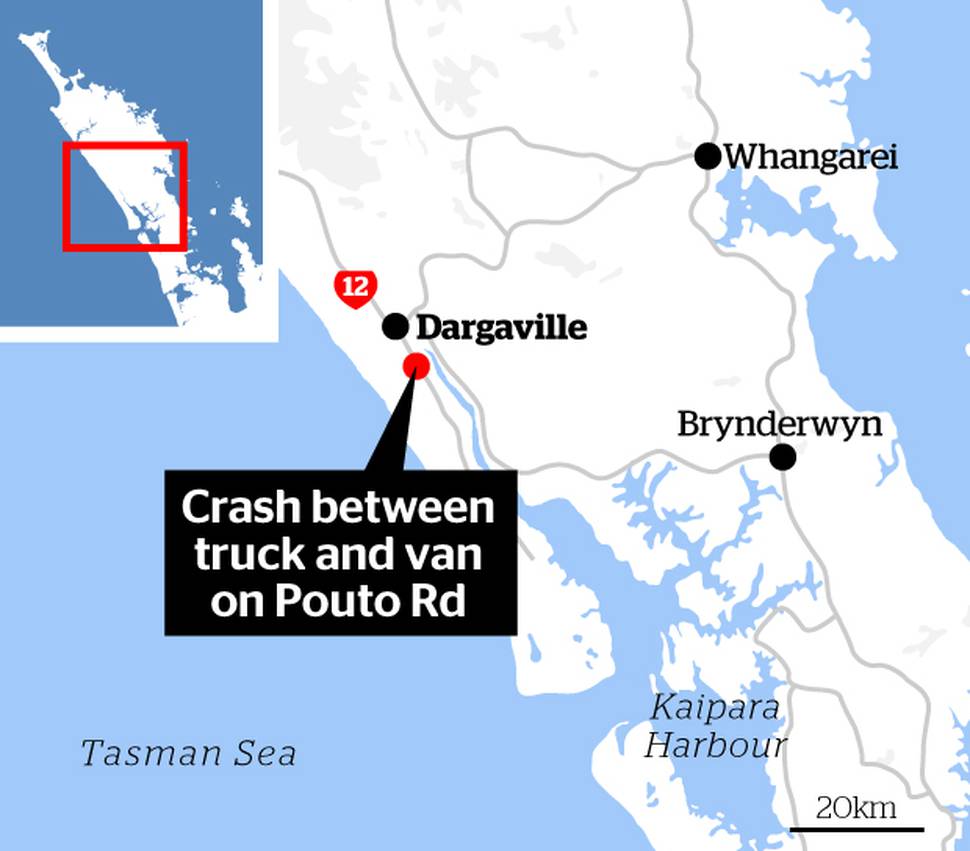 Earlier, Dargaville Sergeant Garth Mackay said the women's van had pulled out into the southbound lane and collided with a southbound truck heading towards Te Kopuru.
"The van, with two female German tourists, has ended up on the other side of the road in a ditch."
The logging truck was empty and piggy-backing the trailer. The truck driver was not injured but very shaken.
A Whangarei Hospital spokeswoman said the injuries were not as serious as first thought and one of the women was in the Intensive Care Unit in a serious but stable condition.
The other woman had been admitted to a ward in a stable condition