They've survived a New Year's Eve on Mount Maunganui's main beach but there are concerns two newly-hatched oystercatcher chicks won't survive roaming dogs.
The first chick hatched from an egg on Tuesday this week and was joined by the second yesterday morning.
However, they had already starred in the media, after their parents laid the eggs smack bang in the middle of the beach and made the spot their new home - prompting sandbags and an official cordon to keep people away.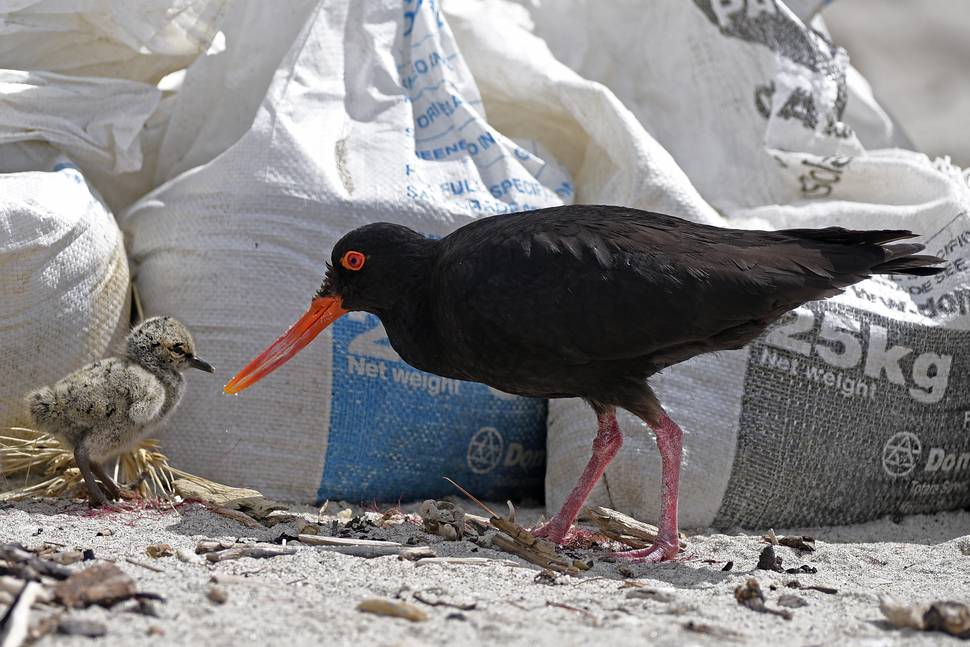 Western Bay Wildlife Trust spokeswoman Julia Graham said the next few weeks would be the "scariest" time for the new family, especially because many beachgoers seemed to ignore the dog-free zone warning notices.
"There has also been issues with little kids chasing the birds watched on by their parents, which is appalling."
Ms Graham said the oystercatcher parents needed to be given space to feed and raise their young without disturbance, and the roped-off area was there for a good reason.
"These precious little balls of fur are totally defenceless against a dog, and for the next few weeks they're particularly vulnerable. I'm pleading with people to leave their dogs at home and to not to disturb this little family," she said.
Ms Graham said it was important people showed respect and kept their distance from the nesting parents, nicknamed Harry and Sophie, and their offspring.
Chicks fly when they are between 6 and 7 weeks old.
Ms Graham said as the chicks started to explore their habitat they would become a "moving target" for dogs and other wildlife.
Department of Conversation staff were not available for comment.
- additional reporting Kiri Gillespie