Over the next three weeks we will profile each of the five finalists in the Northern Advocate's People's Choice Award for community sport 'Good Sorts'. From March 1, you will be able to vote for your favourite and the winner will be announced at the Northland Sports Awards on March 15. Today, we talk to Tennis Northland president Raewyn Heywood who has given all her time and energy to keep tennis in Northland afloat.
Tennis numbers in Northland are dwindling but for Raewyn Heywood, the sport is very much alive.
Now the Tennis Northland president of five years, Heywood has been involved in Northland's tennis scene since she started as a junior at just five years of age. Her time as treasurer of the Whangārei Veterans club spanned over two decades, a key reason for her selection as a finalist for the Northern Advocate's community sport good sorts award.
"It was a very pleasant surprise because you don't actually think about what you're doing until somebody actually tells you," 62-year-old Heywood said.
"To get thanked for something you've put a lot of time and energy into is great."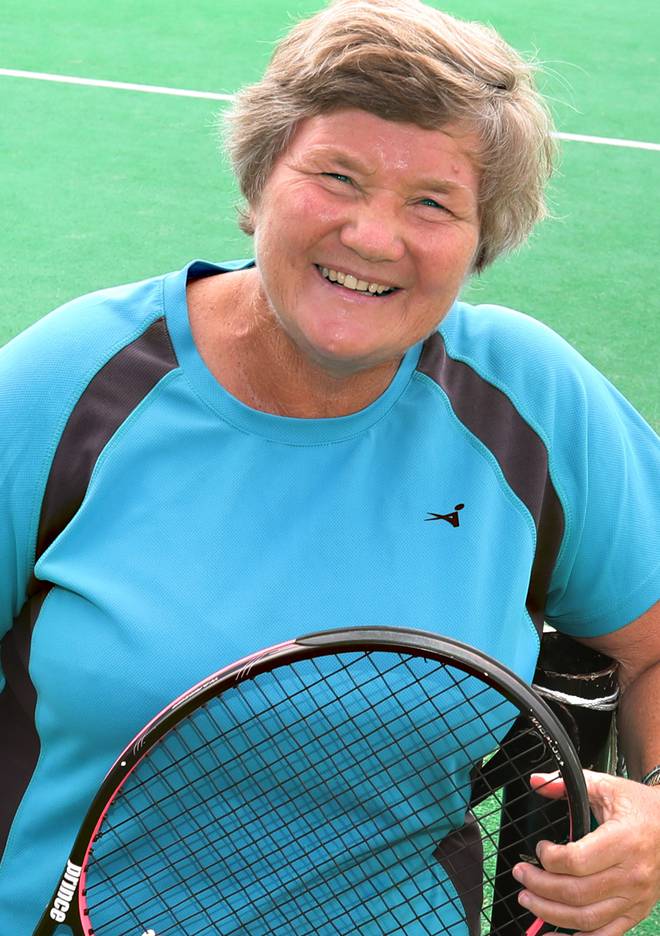 The award commemorated hard-working people in the community who gave up their own time and resources so other people could enjoy and participate in a wide variety of sport which was offered in the region.
In addition to her role as president, Heywood held the positions of treasurer of the Springfield tennis club and the secretary of Tennis Northland seniors. She was a driving force in getting the new courts laid at the Thomas Neale tennis centre in Kamo and recently won the A-grade women's doubles at the Janet Agnew Doubles Carnival alongside her daughter Shelley, two weekends ago.
Despite retirement about four years ago, Heywood was kept very busy running the club. As well as local tournaments, she still played tennis competitively in Auckland every fortnight and in the winter, helped out as an umpire during the hockey season.
"I love everything about tennis, it's always been in my life from the time I was about five years old when we were dragged along with Mum to the courts," she said.
"I've made sure all my kids know how to play because it's such a great game."
In 2017, Heywood and Northland tennis great Janet Agnew, along with Maryanne Rogers-Benton, Carol Thorpe and Sylvia Wilmshurst won gold medals in an Australian tournament in the age group 55 to 64 section 2 of three sections.
Now, Heywood and Agnew were teaming up again, but for a totally different battle. Tennis players in Northland have been on the decline for the last 10 years with local tournaments featuring consistently fewer players from around the region.
To get more players involved in the sport, Heywood said she and Agnew wanted to target schools to get children hooked on tennis at a young age.
"We want to give the kids a taste of tennis and make sure they've held a racket in their hand and give them a chance to find out what it's all about.
"For a lot of kids, their parents don't play now or they don't take them with them."
She understood how parents needed to get onboard to help their children get to training and competitions, which was harder than in a team sport like football or hockey.
"It's an individual thing, it's an achievement if you can get out there, hit the ball and win a few points.
"I think it's good for them to be individuals because if the team loses then the whole team loses, out here on a tennis court, it's your own responsibility."
Voting for the award opens on Friday, March 1 with the winner being announced at the Northland Sports Awards on March 15.