Thousands of Northlanders have gathered at Whangārei's Cenotaph this morning to honour the fallen soldiers at the annual Anzac Day dawn service.
The ceremony began with the parade falling in outside the Whangārei RSA on Rust Ave about 5.50am.
The parade proceeded through central Whangārei to the cenotaph at Laurie Hall Park where about 6500 people gathered for the dawn service and formal ceremony which finished about 6.50am.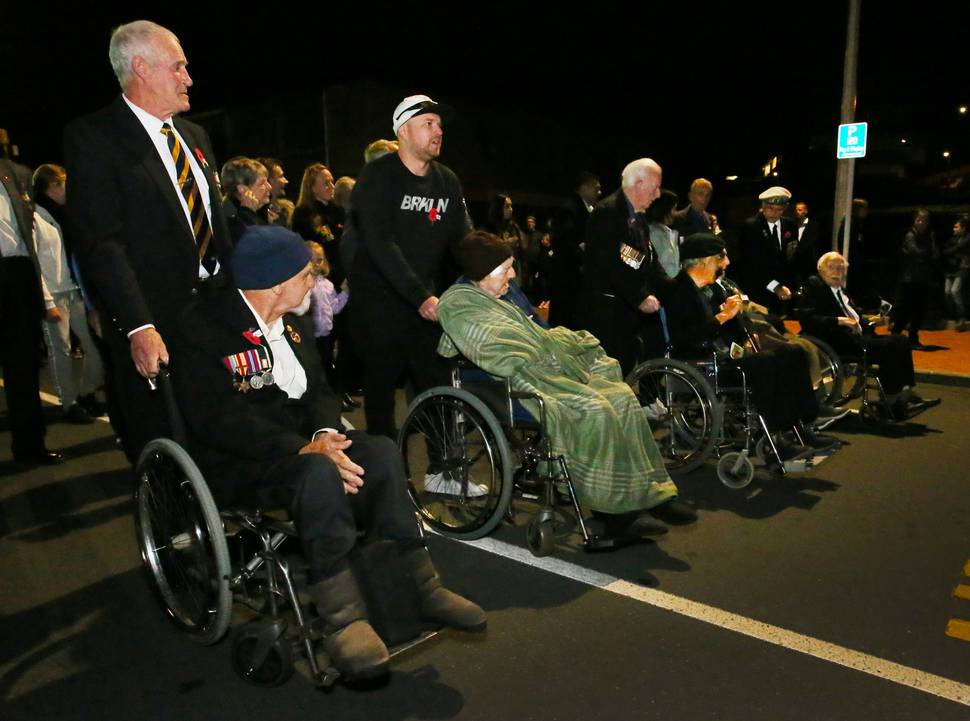 Kevin Peachey, vice president of the Whangārei RSA, was the MC of the service and started by welcoming everyone in attendance and reminding the crowd of the reason for gathering - to remember those who went to the field of conflict and did not return, and to commemorate the sacrifice they made "so that we may live in peace."
He was followed by Whangārei RSA president Chris Harold who spoke about the importance of continuing to remember the Anzacs.
"On Anzac Day we salute not only the spirit of the Anzacs, but in paying tribute to them we take the opportunity to dedicate ourselves to strive for our country and uphold our country's qualities - like the Anzacs did and still do to this very day.
"The Anzacs indeed command and deserve the respect and remembrance of present and future generations of all New Zealanders and Australians regardless of race, colour or creed.
"On this day, as a number of Anzacs grow smaller, the Anzac spirit - which was passed onto us from the battlefield long ago - will live on because it is a reflection of the very heart of our nation."
There was a higher police presence than usual observed at the Whangārei service and ceremony, however it was subtle.
The Whangārei ceremony was one of many across Northland to honour fallen soldiers.
An estimated 600 people took part in the final dawn service at the Kerikeri RSA, which will close its doors for good tomorrow evening due to falling patronage and rising costs.
The looming closure made this morning's service more poignant even than usual, with long-time organiser Frank Lewis' voice breaking as he told the crowd: ''We must never forget''.
An Air Force Seasprite helicopter is due to fly over the 10.30am civic service at Kerikeri Domain.