It's only November but Northland kids have been so nice Santa has decided to make an early appearance.
Northland's Christmas parade season kicks off on Saturday with the man in the big red suit joining parades in Kamo and Kerikeri.
Trish Ford, one of the organisers of the Kamo Village Christmas Parade and Festival, said the Kiwiana-themed parade starts around 11am but punters will be able to enjoy market stalls and entertainment in the main street from 10am to 1pm.
"This is the biggest event that happens here [in Kamo] and I want to get more support for the local retailers. We want to try to get people in there and buy from the locals and explore the shops," she said.
More than 30 floats will parade down the main street of Kamo, starting at Boswell St.
After the parade the floats will return to their start position so people can take a look, while Santa Claus will head to the stage outside The Cleaning Oasis for a lolly scramble.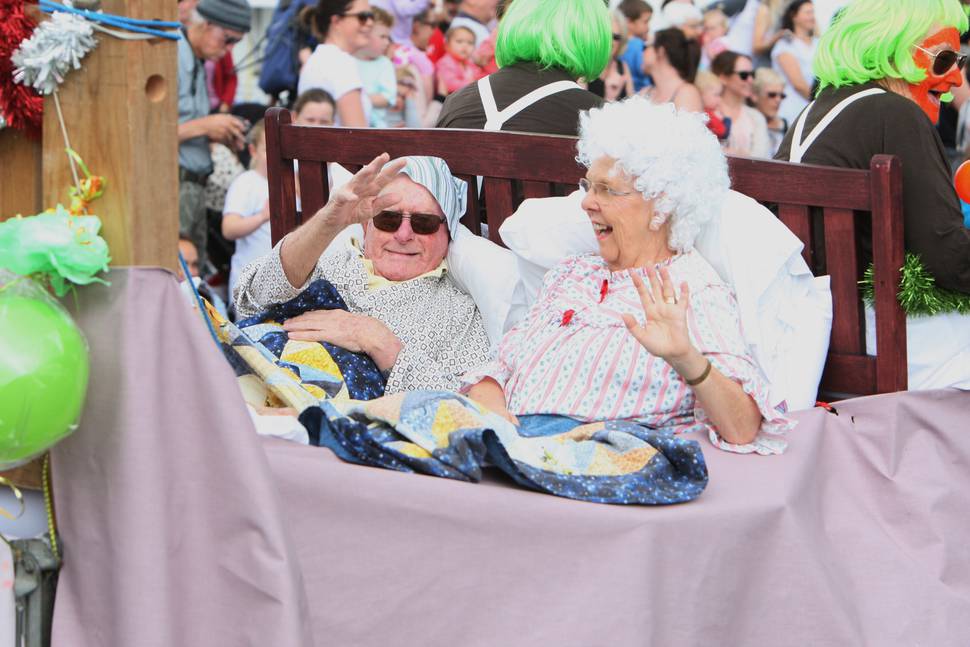 Ford said last year's parade was one of the biggest in a long time, and people can expect a great parade this year too.
"I think the parade goes through and everyone goes 'okay, it's done now' and off they go. But we want them to hang around and see Santa, there's still heaps of food and music and cool things happening around the street."
Te Kamo Kindergarten head teacher Hayley Campbell said this year was the first year the kindergarten had entered a float.
"We've had lots of children and whānau always on the sides and they asked if we could have a go at entering a float, so this year we did. We've always been in the heart of the community so we wanted to be in there."
There will be parking for a gold coin donation at Kamo High School, while disabled members of the community can park behind the Kamo Hotel and watch the parade near that parking.
Meanwhile, Kerikeri's annual Lions Christmas parade will start at 12pm and will follow the usual route from the Domain down Cobham Rd, around the one-way system and to the New World roundabout, then back to the Domain for Santa's lolly scramble and a show by Ronald McDonald.
Prizes will be awarded for the best floats in community and business categories.
Other Northland parades:
• Hikurangi Christmas Carnival, 9am-1pm, December 1.
• Kawakawa Parade, Saturday, 12pm, December 1.
• Paihia Christmas Parade, 5.30pm, Friday, December 7.
• Onerahi Santa Parade 2018, 9am-1.30pm, Saturday, December 8.
• Okaihau Christmas Parade, 10am, Saturday, December 15.
• Kaitaia Santa Parade and Christmas in the Carpark, parade at 2pm and a Christmas concert at 3pm, Saturday, December 16.
• Russell Parade, 3pm, Sunday, December 16.
■ Have we missed your Christmas parade? Email reporters@northernadvocate.co.nz to let us know where and when it's happening.