A weekly round-up of news snippets, events and oddities from the Bay of Islands and around the Mid North
Kawakawa Vintage Railway Steam Weekend
The Bay of Islands Vintage Railway is marking the 150th anniversary of the North Island's first railway with a three-day celebration of steam.
The Vintage Railway Steam Weekend will start on Friday with the unveiling of Moa, a replica of Kawakawa's — and the North Island's — first passenger carriage. The meticulously recreated 12-seater carriage was built by Mike ''The Train'' Bradshaw at the railway trust's workshop.
With the trust's own steam locomotive, Gabriel, still in pieces awaiting a new boiler, the kind folks at the Whangārei Steam and Model Railway Club have loaned their wood-fired steam locomotive named Seymour for the celebrations.
Seymour will be pulling Moa on short steam trips from Friday to Sunday, albeit with limited seats, while the railway trust's diesel engines will offer four trips a day to Taumarere, the current terminus of the line.
The large carriage shed next to Kawakawa station will also be open from 10am-4pm so railway buffs can check out the workshop and other restoration projects under way.
The North Island's first railway, a horse-drawn tramway, was built in 1868 to haul coal from the mines in Kawakawa to Derrick Landing, where it was transferred on to barges and taken to the port at Opua.
The horses were replaced in 1871 by "Puffing Billy", a Scottish-built steam locomotive, also a first for the North Island. Later that same year Puffing Billy pulled the island's first passenger carriage.
The railway line was extended all the way to Opua in 1884. The Opua branch railway was used for freight until 1985, when it was leased to the Bay of Islands Scenic Railway for tourist trains. That was shut down in 2000 when the Long Bridge was deemed unsafe and the line fell into disrepair.
Since 2003 the Bay of Islands Vintage Railway has been working to restore the line to Opua.

Garden safari this weekend
One of the highlights of Northland's gardening calendar returns this weekend when 19 gardens – from tiny to sprawling, town to countryside – are opened up to the public as part of Kerikeri Rotary Club's annual Garden Safari.
This year's gardens are scattered between Mahinepua in the north and Pakaraka in the south. A few are at Opito Bay with most of the rest in and around Kerikeri township.
As in previous years refreshments will be available at two gardens – one on Rainbow Falls Rd, the other on McCaughan Rd. The latter will be a fundraiser for the Bay of Islands Singers.
Tickets, which include a booklet with a safari map and information about each garden, are available for $30 from New World, Needful Things Garden Centre, Redwoods Garden Centre, Unichem, Shoestyles, Paper Plus, Books on Hobson and Plant Zone, all in Kerikeri. There are no online sales.
The gardens will be open from 9.30am-4.30pm on Saturday and Sunday. Proceeds from the safari will go towards community and youth development projects in Northland and around the world. Go to www.gardensafari.co.nz for more information.

Teen parents unit open day
Hiwa-i-te-rangi, Kaikohe's young parents education unit, is holding an open day this Saturday to showcase students' creativity and achievements.
The young mums have organised live music, competitions, children's rides, a bouncy castle, face painting, giveaways and a sausage sizzle, along with exhibitions of their work.
Entertainment will include hip-hop dance by Hush and DDF dance studios, and award-winning reggae singer Majic Paora. All activities will be free.
The school is next door to Kaikohe East School at 24 Purdy St. The open day and whānau fun day will run from 10am-1pm. Go to www.facebook.com/creativehiwa for more information.

Dog actors wanted
Does your dog have what it takes to be a star of the stage?
If you think your Fido has potential as Kerikeri's next canine acting sensation, bring him along to this Saturday's auditions for a part in the Stage Door Theatre Company's upcoming pantomime Robin Hood and the Babes in the Wood.
Director David Crewe said he was looking for a special talent to fill the part of the dog that the young Hoodies kidnap from the Sheriff.
"This dog must be brave, lovable, capable of sniffing out villains and above all aspire to follow in the pawsteps of canine stars such as Scooby-Doo and Lassie."
Auditions will be held in the Turner Centre car park at 10am. The pantomime will run from November 22-25 at the Turner Centre.

Bugsy Malone hits the stage
Don't forget Kerikeri Youth Theatre's Bugsy Malone starts at the Turner Centre tonight. The musical gangster comedy, which has a cast of 55 aged 7-16, is set in prohibition-era New York and is packed with songs, dancing and gags.
It's the first full production staged by Kerikeri Youth Theatre, an offshoot of Kerikeri Theatre Company.
Show times are 7pm today, 11am and 7pm tomorrow, 11am and 7pm on Saturday, and 11am and 3pm on Sunday.
The show has a senior cast (Liam Hutching, Aleisha Neale, Casey Roberts and Lara Sharipova-Williams) and a junior cast (Rees Fieldman, Avalon Hart, Jack Laird and Ciara Andrews). The seniors will perform at 7pm tomorrow, 11am on Saturday and 3pm on Sunday; the juniors at 7pm tonight, 11am tomorrow, 7pm Saturday and 11am Sunday.
Tickets are $28 adults/$15 students from the Turner Centre box office or online at www.turnercentre.co.nz. A discount parent with child price of $12 applies to tomorrow's matinee; inquire at the Turner Centre.

Jazz club this Friday
This Friday's Turner Centre Jazz Club is serving up a double dose of music with ViVa Jazz Quartet and special guests Take 5.
ViVa Jazz Quartet – led by top drummer Matt Hennessy with Miles Tremlett on sax/flute, Dean Tremlett on bass and Darren Smith on piano – will perform everything from old standards to modern jazz, while Take 5 with Kerikeri's Mike Nettmann on piano will play songs by Manhattan Transfer, Sergio Mendes and Brazil 66.
The doors at the Turner Centre Theatre Bar will open at 5pm with music from 6pm. Entry $5 at door.

Songs for nobodies
Award-winning Kiwi actress and singer Ali Harper will perform the acclaimed Court Theatre production of Songs for Nobodies in Kerikeri next week.
The one-woman play features five life-changing encounters between legendary divas and the everyday women whose lives they touched, interspersed with the songs that made Judy Garland, Patsy Cline, Edith Piaf, Billie Holiday and Maria Callas famous.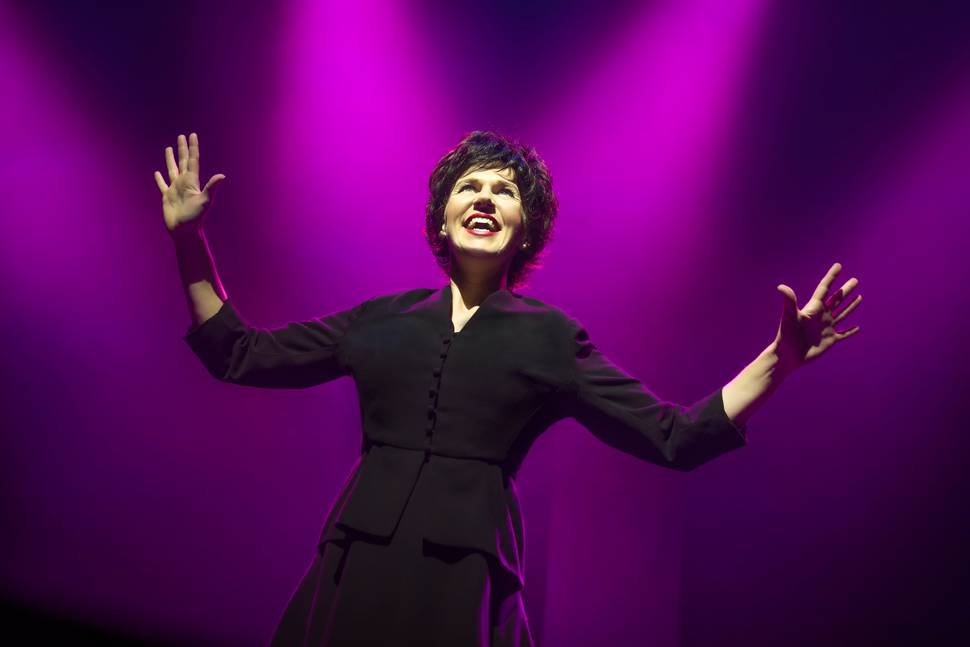 "In my 25-year career, there have been a handful of scripts that have come my way and have felt like a gift. Songs for Nobodies is one of those gifts," Harper said.
"I love the way the show poignantly explores the uncanny influence that chance encounters, both directly and indirectly, play in our lives."
Harper was named best actress at the United Solo Festival in New York in 2014 for Bombshells, another of Joanna Murray-Smith's one-woman plays.
She will perform at the Turner Centre at 7.30pm on Tuesday, October 30. Tickets $35 from Ticketek. She is also appearing in Whangārei's Capitaine Bougainville Theatre on Monday.

They want your blood
The New Zealand Blood Service will be collecting blood donations in the Far North next week, in Kaitaia on October 30, Kerikeri on October 31 and November 1, and Kaikohe on November 2.
The NZ Blood Service wants to increase the proportion of New Zealanders who are blood donors — currently 2.5 per cent — particularly after a shortage of some blood types earlier this year. Call 0800 448 325 or go to www.nzblood.co.nz to book.

Book Week comes to Kawakawa
Two Northlanders who were finalists in the 2018 Ockham New Zealand Book Awards will feature in an event in Kawakawa this weekend celebrating New Zealand Book Week.
Annaleese Jochems was shortlisted for the Acorn Fiction Award and won the Hubert Church Best First Book Award for her novel, Baby. It was described by judge Alan Taylor as "the kind of novel that lingers in the memory long after you put it down".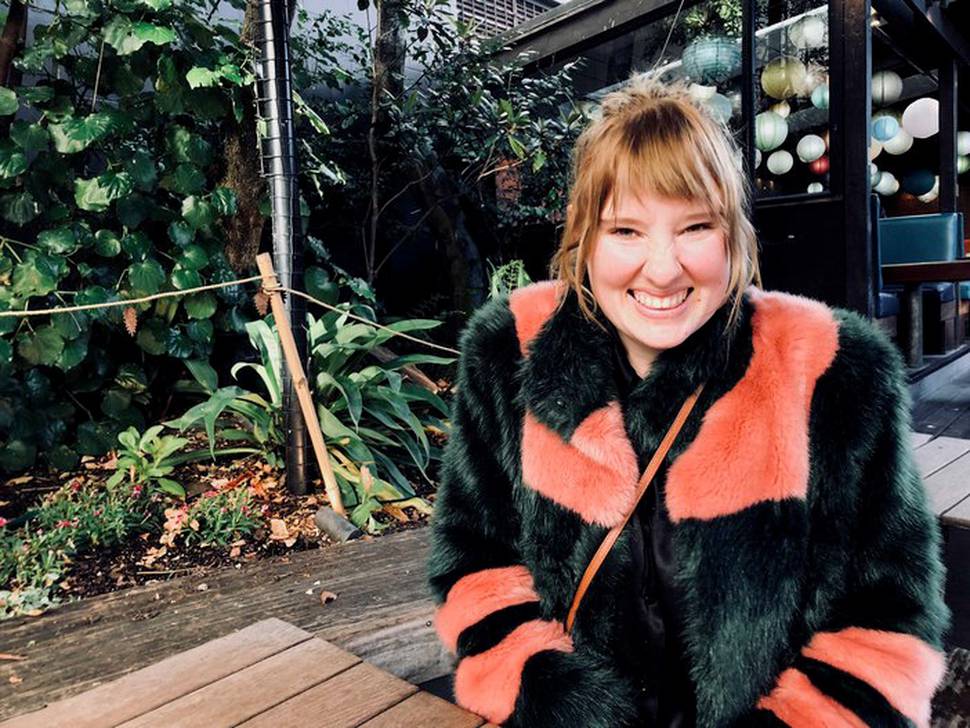 Poet Briar Wood was short-listed for the Poetry Prize for her collection, Rāwāhi. Paula Green, of NZ Poetry Shelf, said: "This book draws upon whakapapa, love, relations, ecology, the past and the present. Its warmth and its empathy are infectious."
They will be interviewed about their work by poet/performer Vivian Thonger. The afternoon event, which is organised by the Northland Branch of the NZ Society of Authors, will include opportunities for questions from the audience and networking with local writers.
It starts at 1.30pm on Sunday, October 28, at Kings Theatre Creative in Kawakawa. Free entry.

Silver for Shaylah
Kaikohe 11-year-old Shaylah Harris has returned triumphant from the Southern Hemisphere's biggest hip-hop dance competition with a silver medal in the junior solo division.
Shaylah was a part of a three girl, one adult team from the Kerikeri-based DDF Dance Studio representing New Zealand at the World Supremacy Battlegrounds in Sydney this month.
Her mum, DDF Dance Studio owner Alannah Curtis, won a bronze medal in the adult solo division, in which she was the only female competitor.
The other team members were Alexis King, 10, and Peyton Baker, 9.
Curtis said she was "over the moon" with the results. The students had to be willing to train at adult level, supplementing their many hours of training with getting up at 5am twice a week to work on their fitness at Toa Boxing in Kawakawa.
She also paid tribute to manager Michele Curtis who made sure the crew was well prepared and organised for the competition.

John Rowles in Russell
The recently knighted Sir John Rowles will perform his greatest hits at The Duke of Marlborough Hotel in Russell from 3pm-6pm this Sunday. Tickets from Eventfinda.
Sir John was made a Knight Companion of the New Zealand Order of Merit for services to entertainment in this year's Queen's Birthday Honours.

Paihia working bee
The Paihia Placemakers are calling for volunteers to help with their annual clean-up of the town centre before the summer tourist invasion begins.
The Paihia CBD working bee starts at 9am this Saturday at the Village Green. Odd jobs to be done include carting topsoil and mulch up on to Maiki Hill, staining, weeding, sweeping and cleaning.
Bring, if you can, a rake, shovel or broom; gardening tools; 20-litre buckets or a wheelbarrow; paint brushes and rags; gloves and sturdy footwear.
If you're keen to help out contact project drivers Heinz Marti (heinzmarti39@gmail.com or 027 470 1137) or Bruce Gordon (eagle12@xtra.co.nz or 027 453 5181) so they know how many people are coming.

Hotshots return
Ladies, mark your diaries — the Sydney Hotshots are coming to Kerikeri next week.

Promoters of the male revue show promise a two-hour show of high-energy routines, spectacular six packs, competitions, and some up-close and personal attention on stage with the boys.
The show kicks off at 8pm next Wednesday at the Turner Centre; happy hour starts at 7pm.
■ Do you have news or an upcoming event you'd like to see in this column? Send it to us, including your full contact details, to baynews@northernadvocate.co.nz