A $14 million rebuild of Northland College is more than just a new building - it's a whole new start for the students and for Kaikohe.
With the building complete, principal Jim Luders says the next challenge will be for staff, who will have to adapt to an entirely new way of teaching.
Once described as having "the worst classrooms in the country", Northland College now has the newest and one of the most innovative school buildings in Aotearoa thanks to a $14 million rebuild
The new school was blessed at 5am yesterday followed by an official opening by Associate Education Minister Louise Upston about 11am.
Hundreds of people - including ministry officials, Mayor John Carter, MP Kelvin Davis, election candidates Shane Jones and Matt King, kaumatua and kuia, teachers and students from other schools - turned out for the ceremony, which started with a challenge and speeches of welcome in the new school whare.
Just as the powhiri began a short shower cast a rainbow, symbol of new beginnings, over Kaikohe.
As an MP for a rural area, Ms Upston said she understood that the heart of any rural community was its school. She also told students to see the rebuild not just as a new building.
"You should see it as a new school, a new beginning, and a new way forward for all of you."
A particularly pleasing aspect of the project was the involvement of Ngapuhi and the local community from the outset, she added.
See the photo gallery here: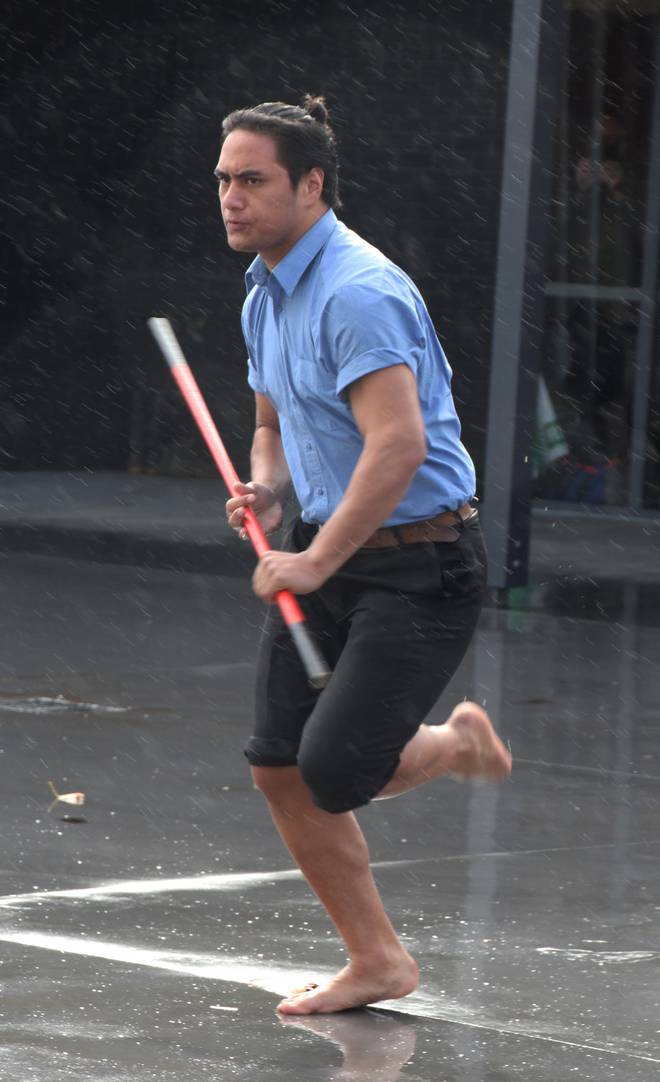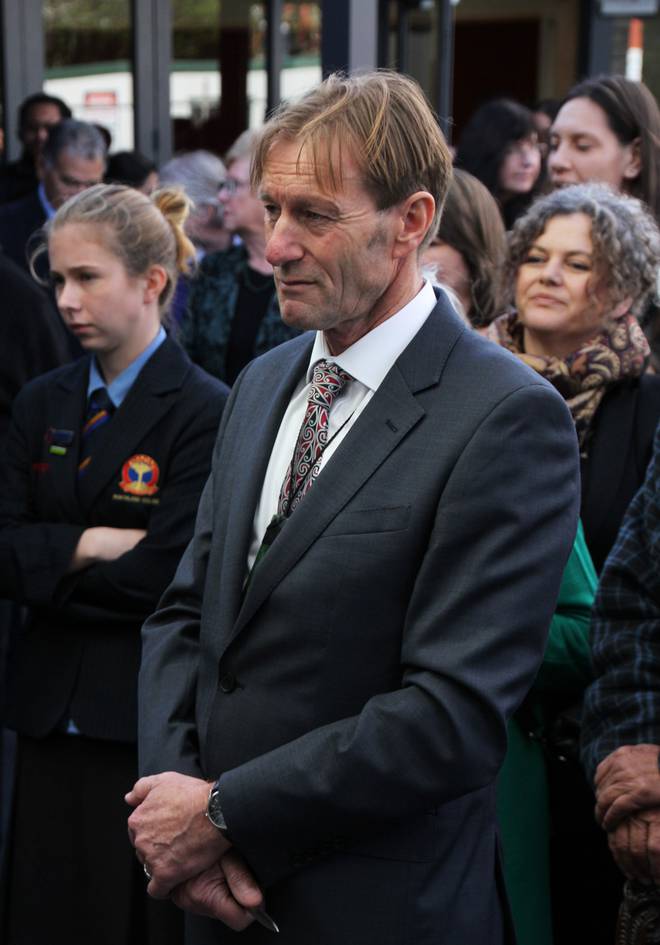 Two years ago the school's dilapidated state hit national headlines, prompting a flurry of emergency repairs and plans for a total rebuild. At the time its classrooms were described as "the worst in the country".
The new school was built by Whangarei-based A-Line Construction and consists of 21 inter-connected spaces including a gym, a whare which can double as a hall or be split into learning spaces, a dance studio, art and IT areas, labs and a kitchen. Bifold doors can be opened up to create a few large spaces or closed to create hubs for small groups.
Once the new building is in use, at the start of next term, the old school will be demolished. Only the administration block and the pool will remain.
Among the students checking out the new school yesterday was deputy head boy Phoenix Witehira, 17, from Otaua.
"It lifts your spirit when you come in to a new building. It makes you feel proud to go to Northland College," he said.
Mr Luders was "absolutely delighted" with the opening and the new building.
"It will have a massive effect on the students and how they feel about themselves. The teachers will also feel uplifted and not stressed, but we'll have to change our whole teaching style. It's totally different. We'll have to unlearn everything we've done before."
Instead of having a teacher dispensing knowledge from the front of the classroom, students and teachers would work collaboratively using digital devices in different sized groups.
When the college was still fighting for improvements Mr Luders said it seemed sometimes that no one cared or that Kaikohe didn't matter.
"It made me quite angry at the time, seeing these kids and knowing they deserved much much better as young Ngapuhi. It was a frustrating, long wait, but I do understand the ministry has a ton of other buildings they have to attend to."
The school was forgotten no longer, Mr Luders said.
"The kids know it, the town knows it, the community knows it."