About 80 people from different nationalities who call Whangarei home congregated for a potluck lunch yesterday to celebrate Race Relations Day.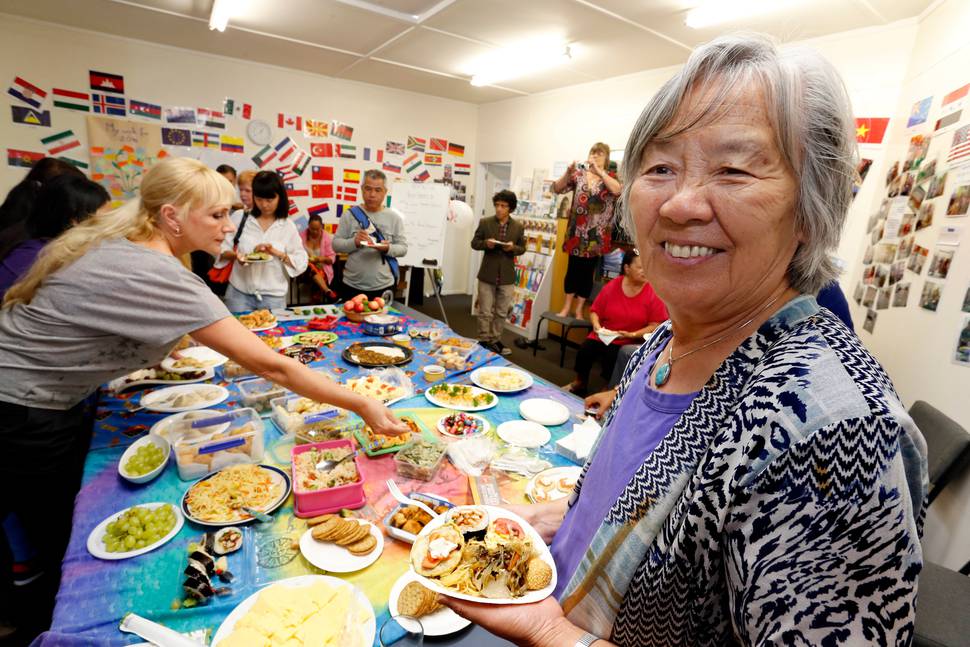 The bring-a-plate gathering, at the English Language Partners Northland on Rathbone St, resembled a mini-United Nations, bringing a good cross section of the district's multi-ethnic community for a feed and catch-up.
English Language Partners Northland, Women's International Newcomers Group Social (WINGS), Citizens Advice Bureau Whangarei and the Whangarei Migrant Centre organised the get-together.
English Language Partners manager Jenny Huddleston welcomed the attendees and urged them to talk to each other for a better understanding of different cultures and traditions.
Every March 21, the International Day for the Elimination of Racial Discrimination marks the 1960 Sharpeville Massacre when 69 black South African citizens - including 10 children - were shot to death by their own police for protesting against racial apartheid laws. In New Zealand, communities across the country host events on and around March 21 to mark the day.