Hundreds of Northland high school students got up close and personal with one of the world's most coveted pieces of sporting hardware yesterday - the Webb Ellis Cup.
While the trophy is believed to have a double, the students were assured that the Rugby World Cup they saw and, for a lucky few, held in gloved hands, was the same one that captain Richie McCaw so memorably held aloft after the All Blacks' victory in Twickenham last October.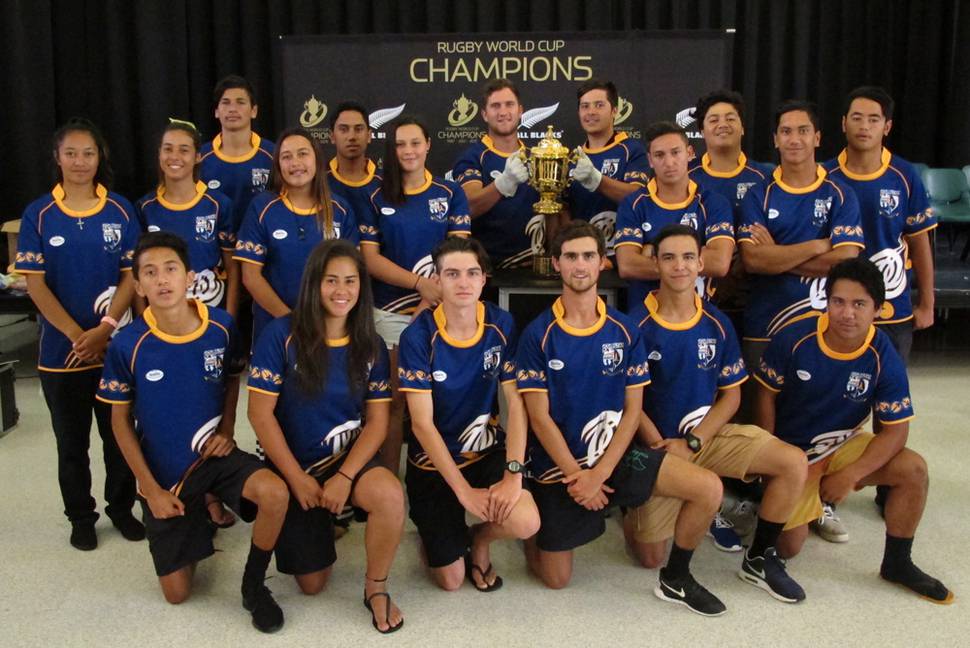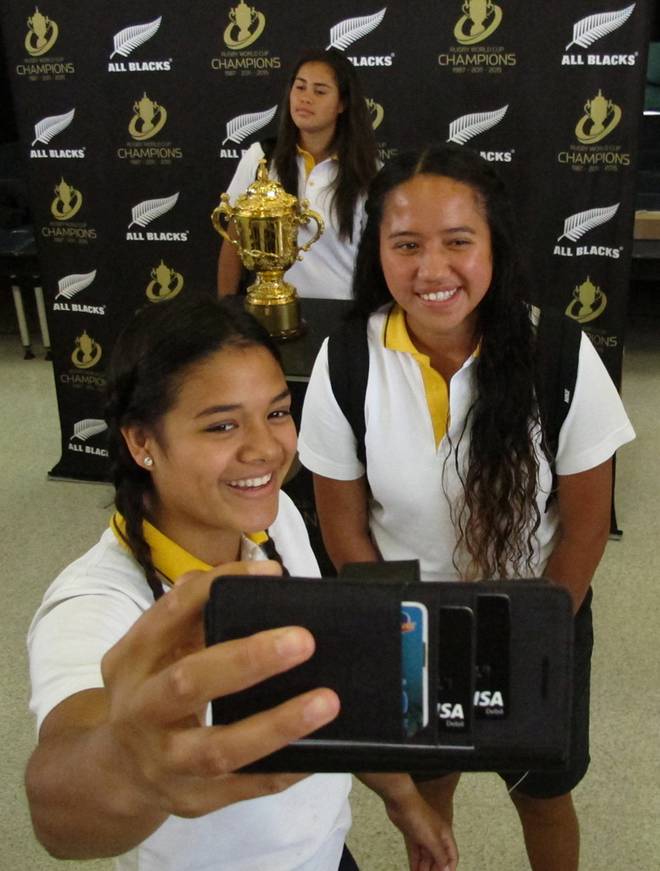 The 4.5kg silver-gilt trophy is on a national tour that will eventually take it to 75 schools around the country, starting yesterday with Kaitaia College, Bay of Islands College in Kawakawa and Whangarei Boys' High School.
Max Stuart, co-captain of the Bay of Islands College 1st XV, said it was "pretty cool" to hold the trophy after seeing it on TV.
"It makes you want to strive to be better, and to win it one day," he said.
The Kawakawa 16-year-old, who also plays club rugby for Otiria, said his dream was to play professionally like his former school coach Cam Goodhue, who played for Northland and the Blues.
His fellow co-captain, Xavier Nilsson-Cherrington, 17, said he was lucky to have a chance to hold the trophy.
Like his team-mate Max, his dream was to represent Northland and possibly even play for the All Blacks.
New Zealand Rugby organised the tour to boost teenage recruitment in the sport and to say thank you to young players for their support during last year's successful Rugby World Cup campaign - the first time any country has won back-to-back world cups. New Zealand has now won the trophy three times. South Africa and Australia have each won it twice and England once.
The trophy continues its tour today in North Harbour.