A Far North charity has smashed the world record for the most heads shaved in an hour in a fundraiser for disadvantaged Northland kids.
The Bald Angels big shave at Kerikeri's Turner Centre on Friday evening saw 462 people lose their locks to a team of 10 clipper-wielding hairdressers.
The previous record, set in the US state of Wisconsin in 2012, was 371 heads shaved in an hour.
See the full photo gallery here: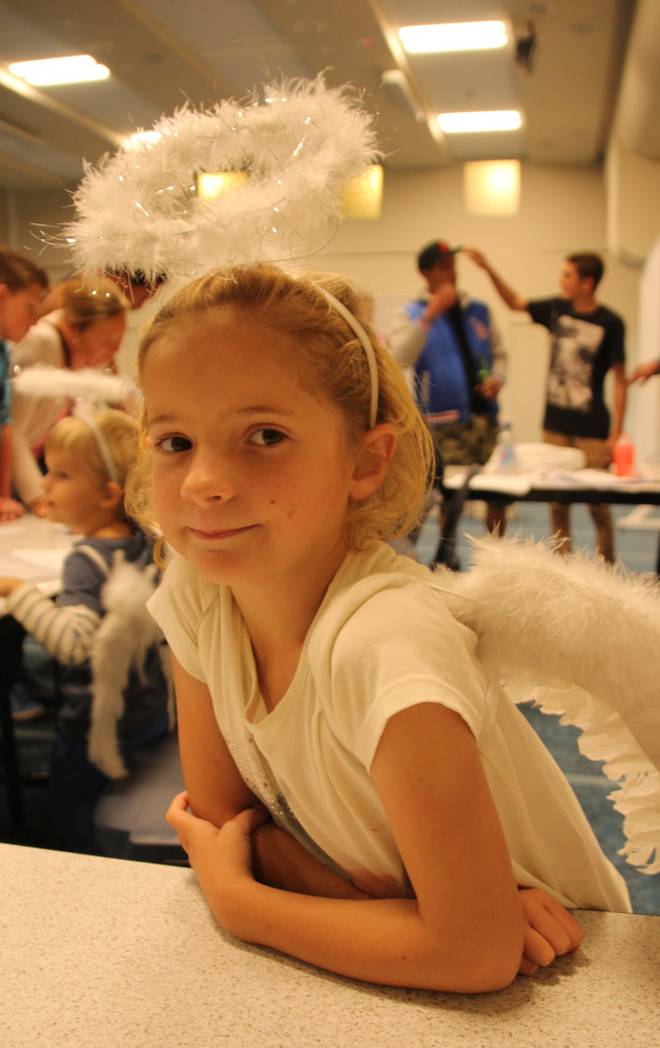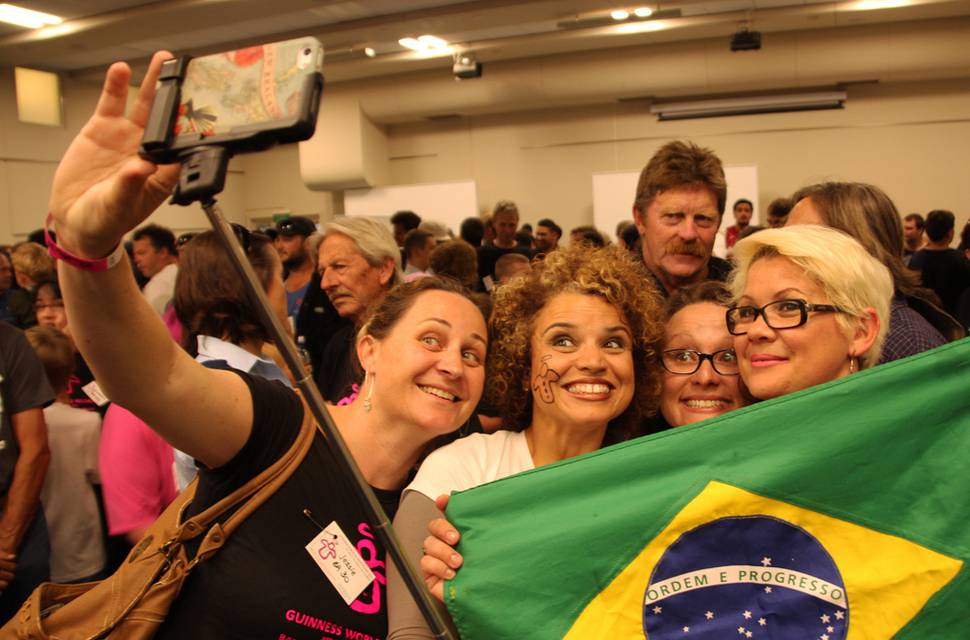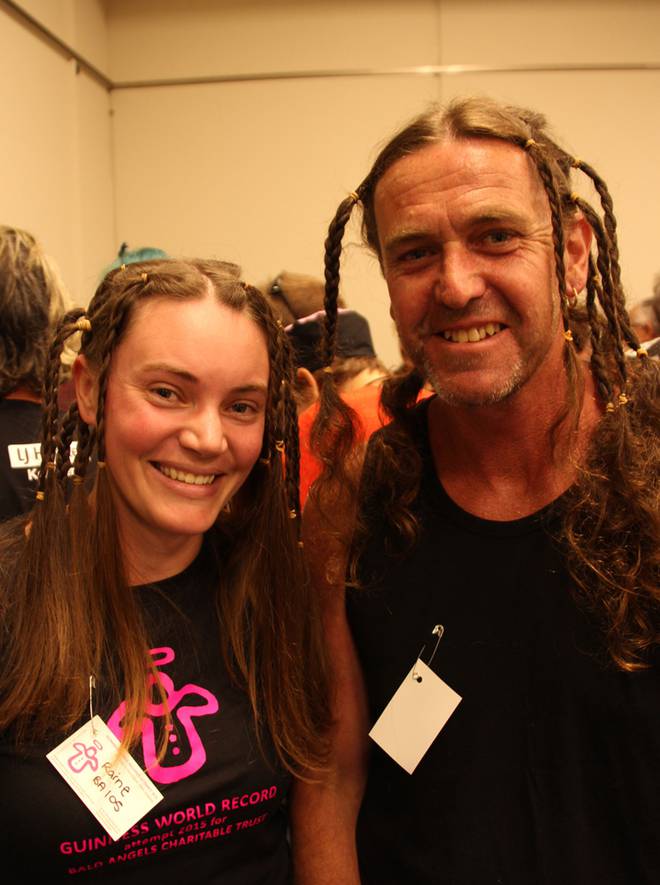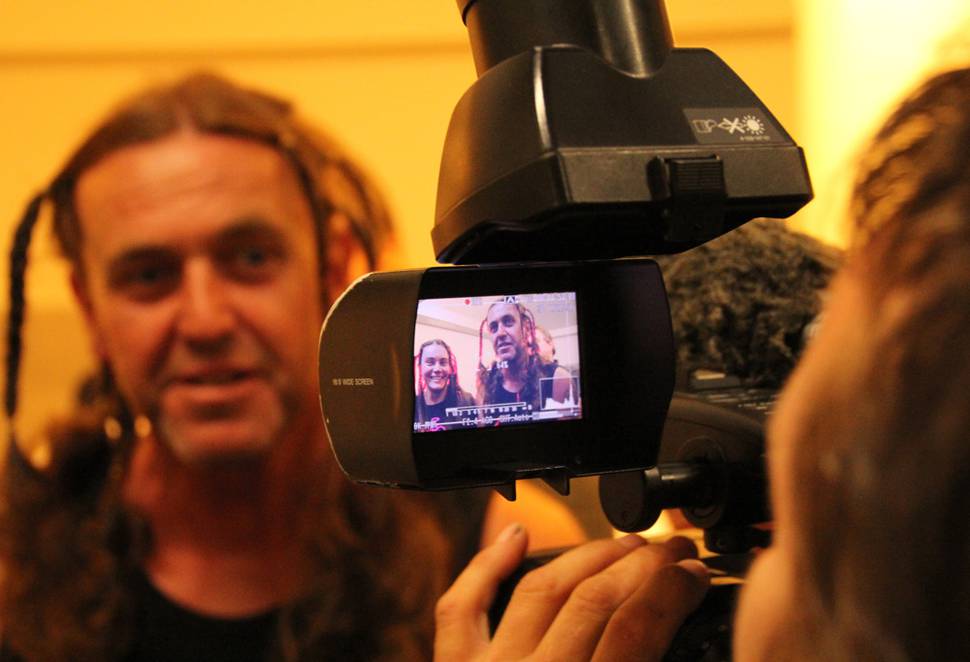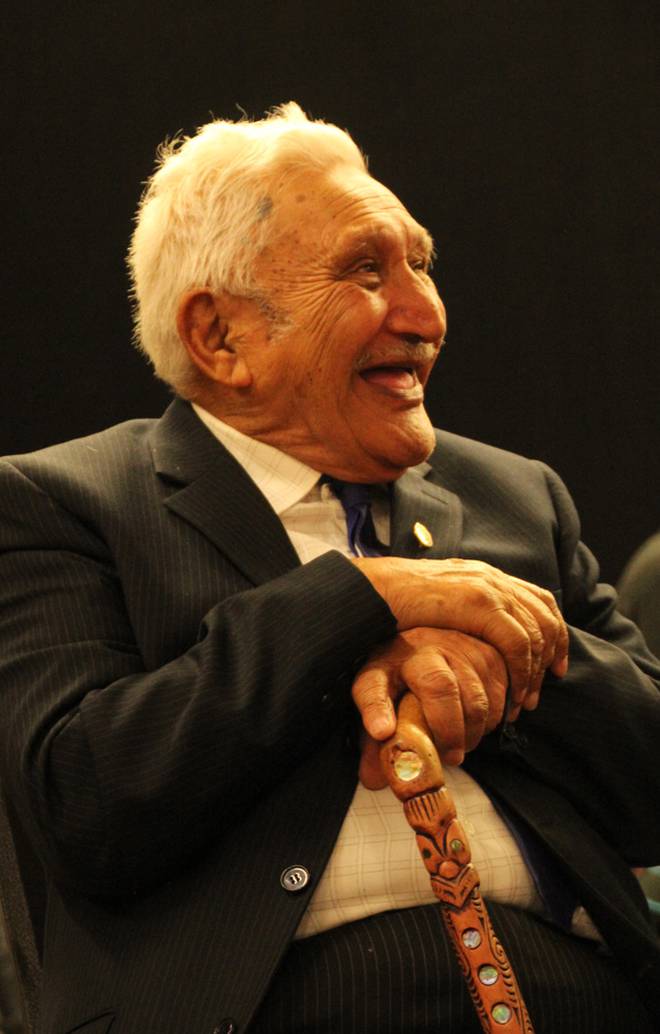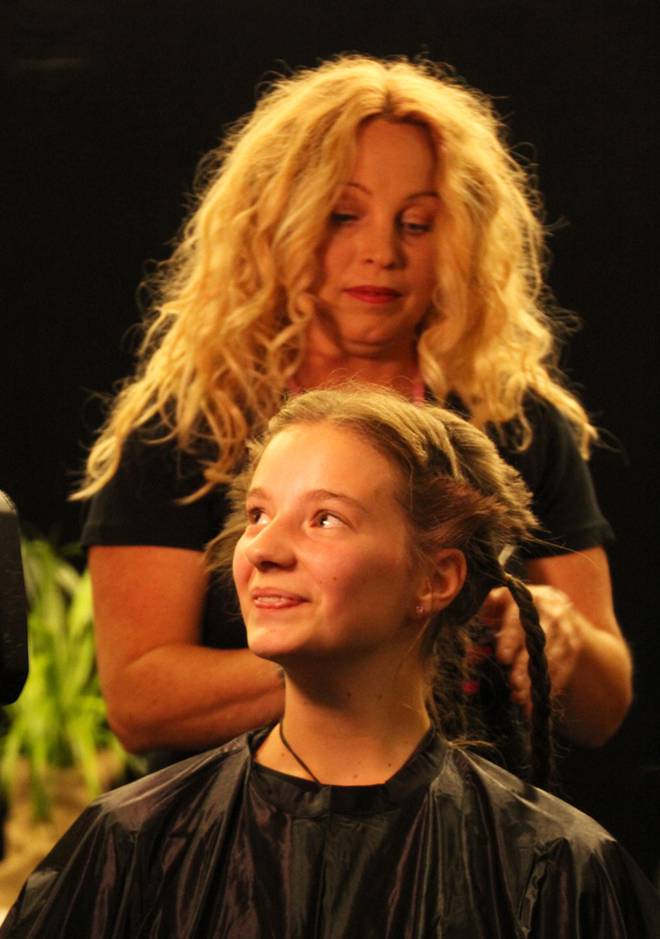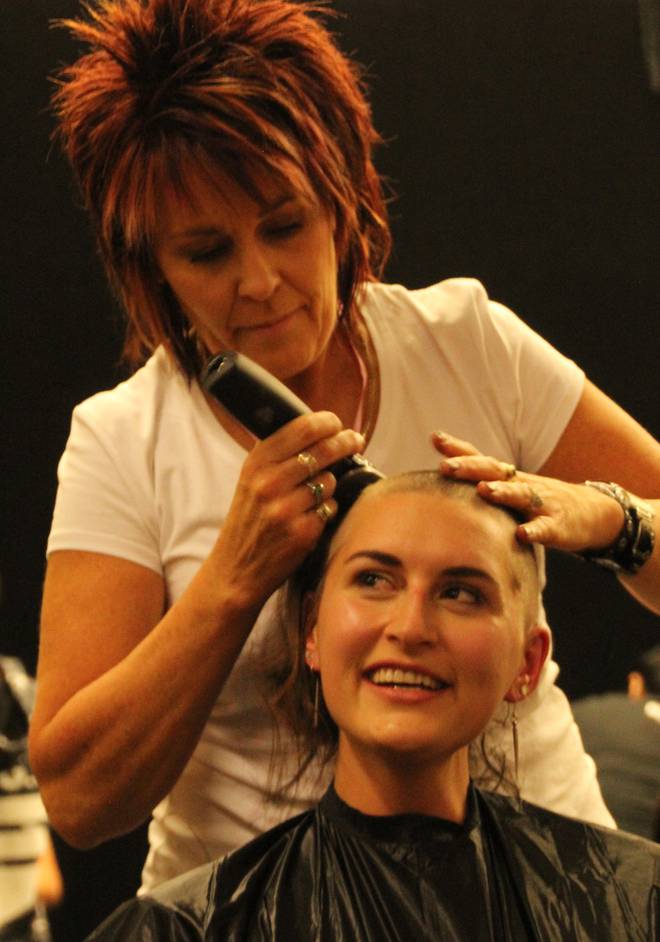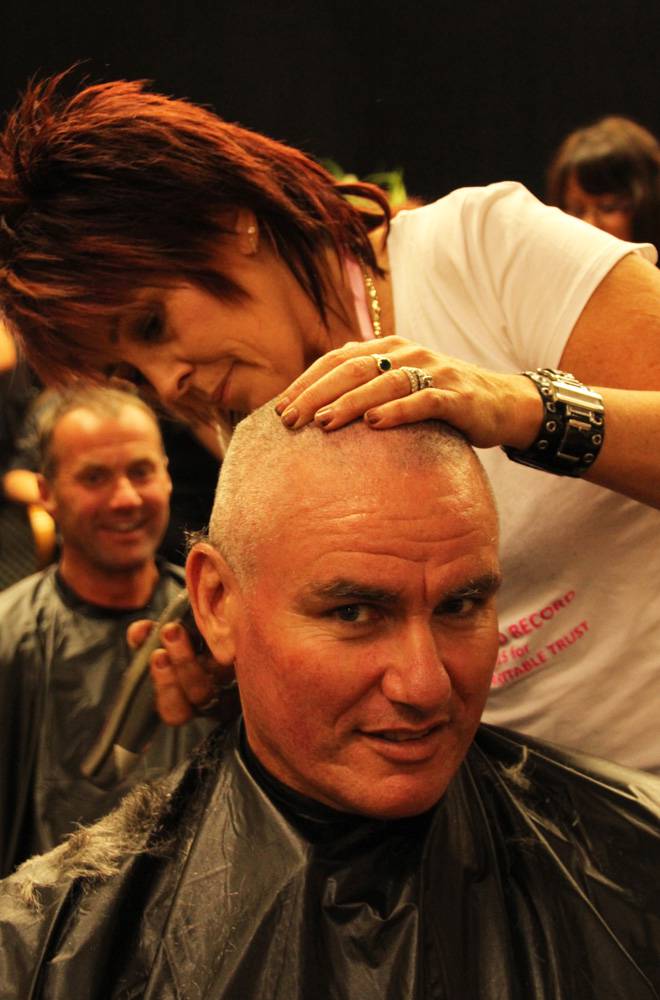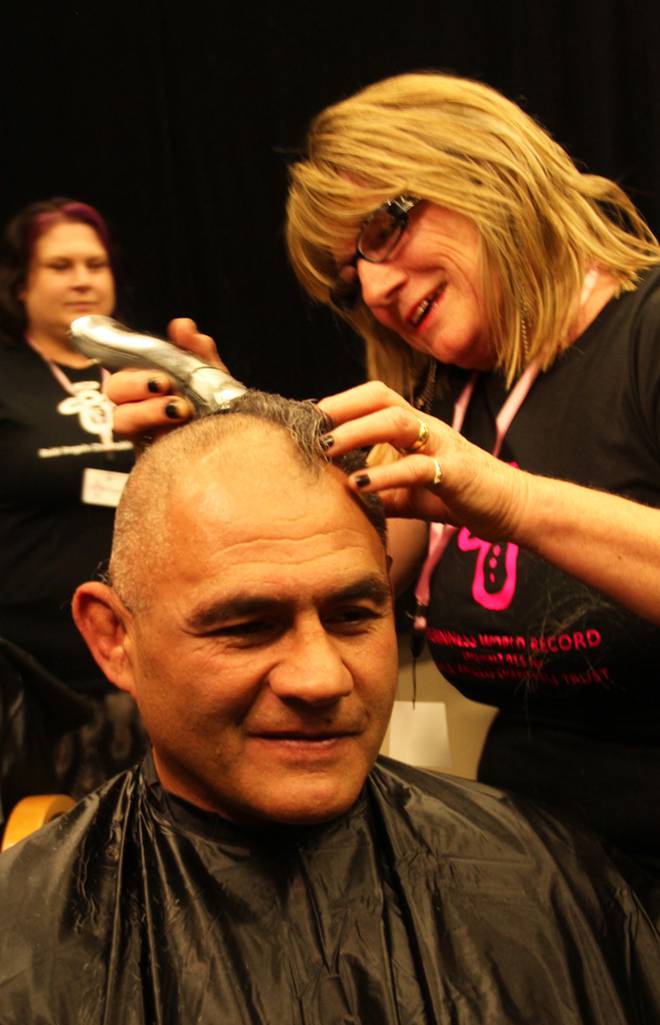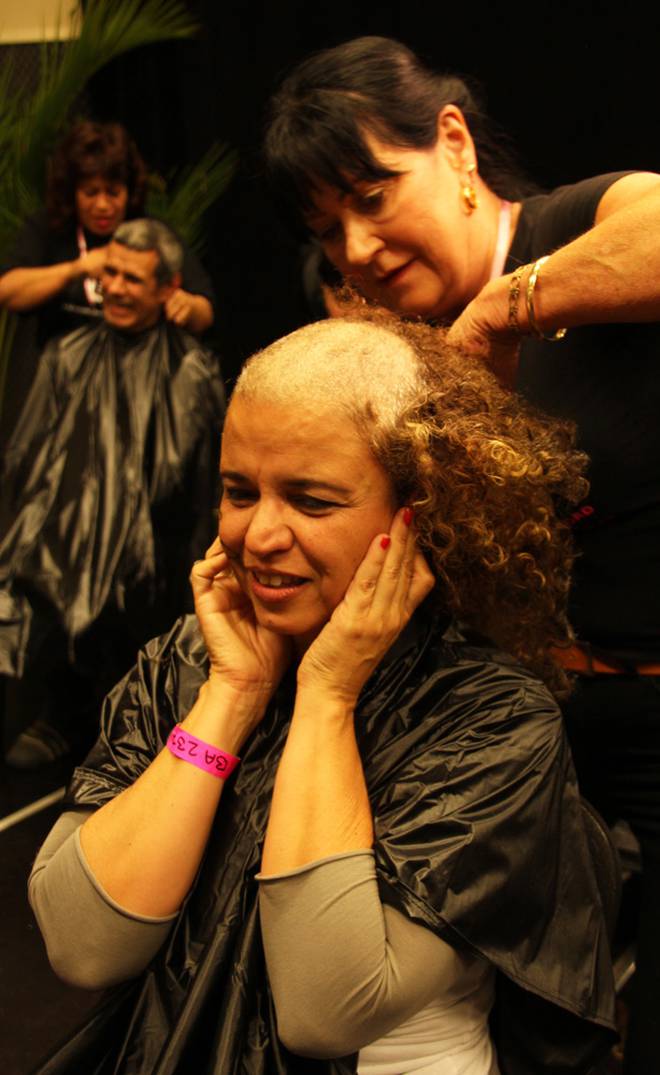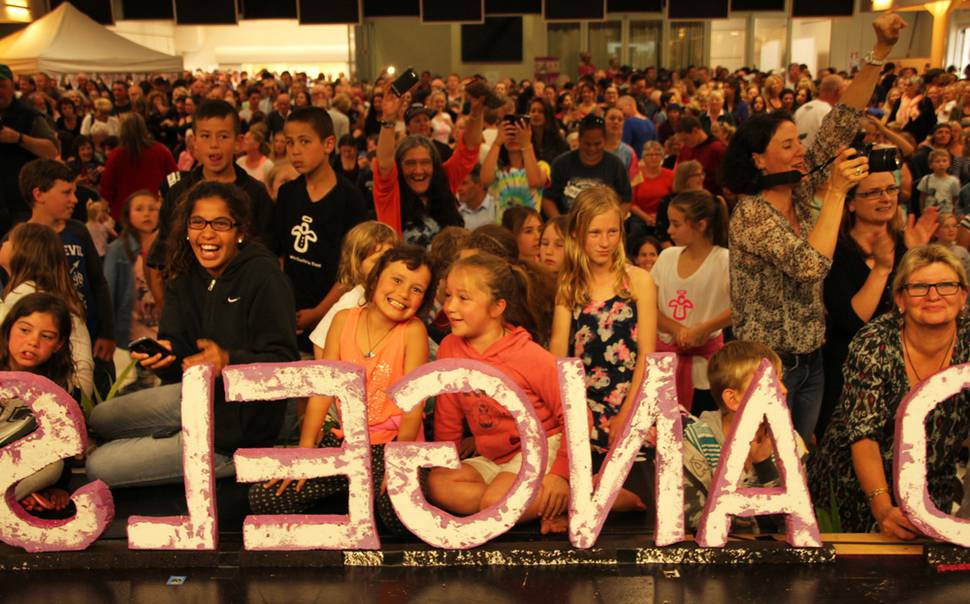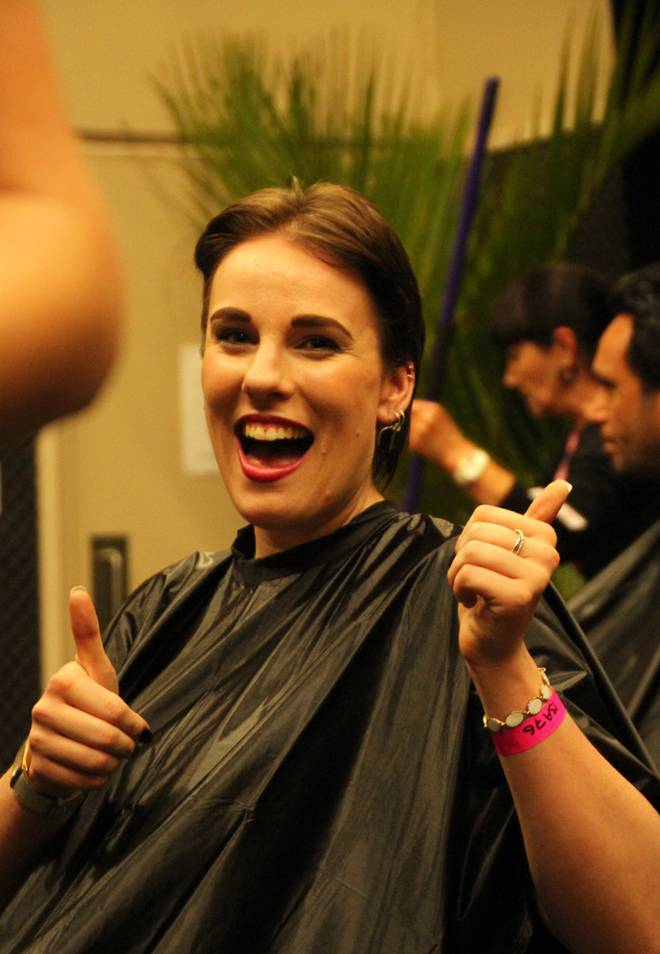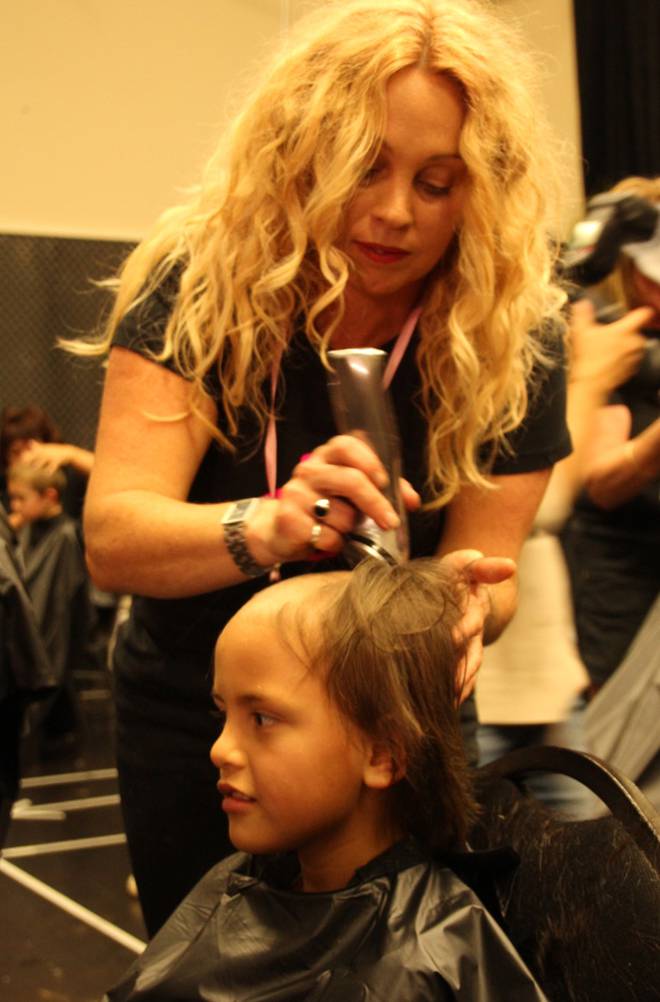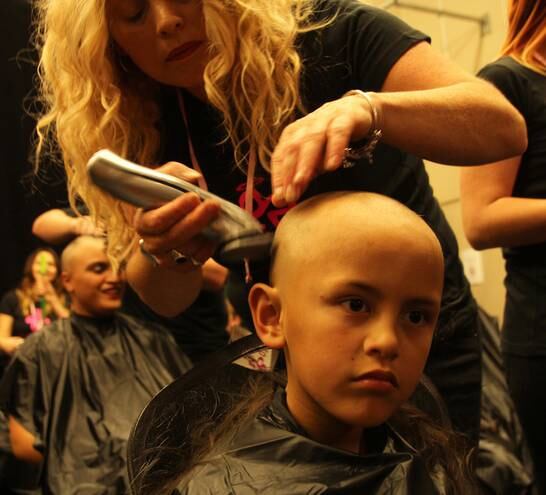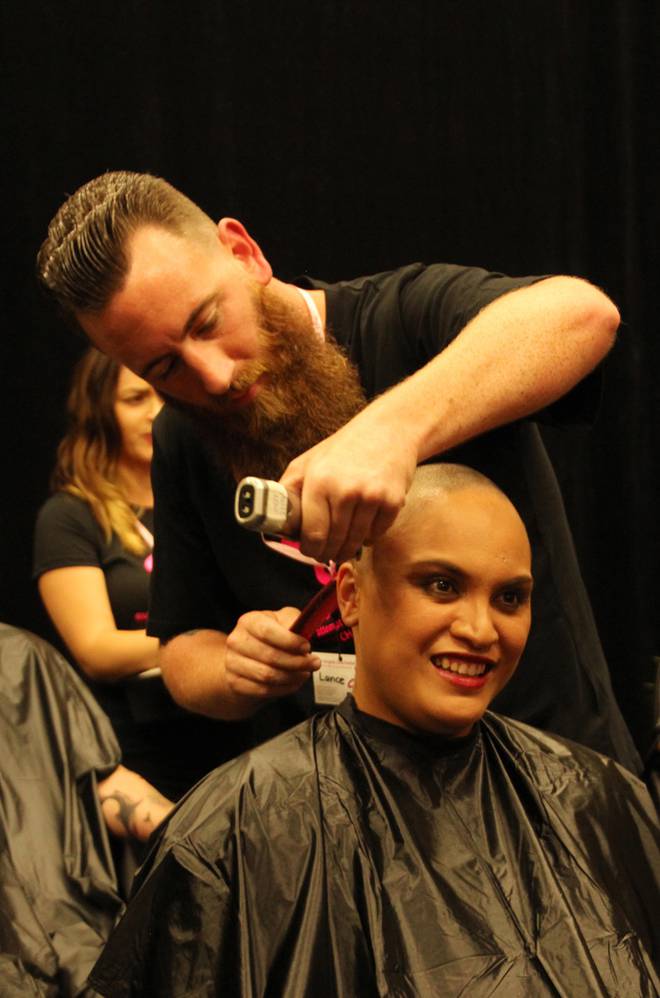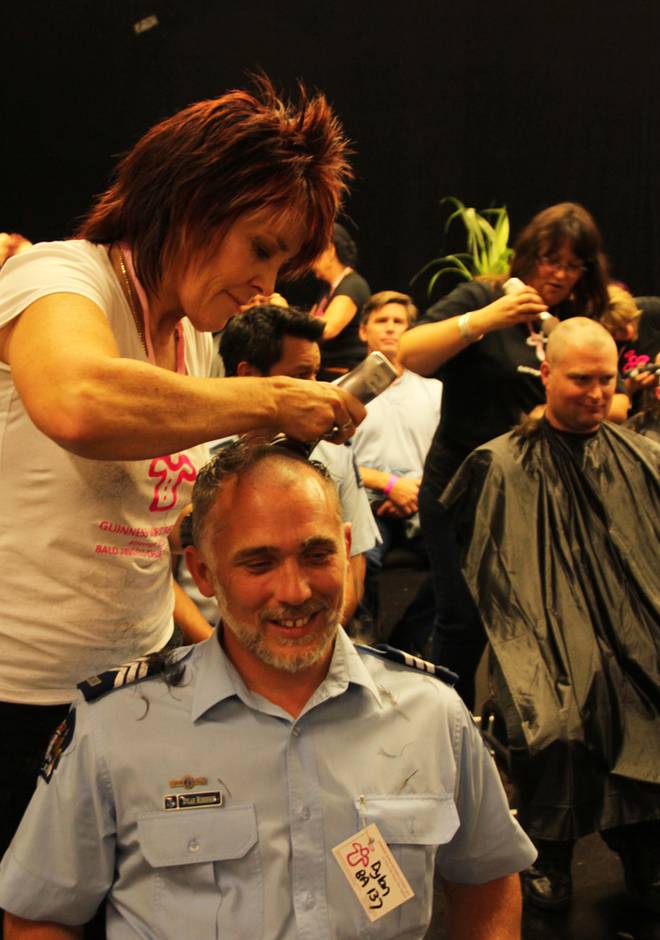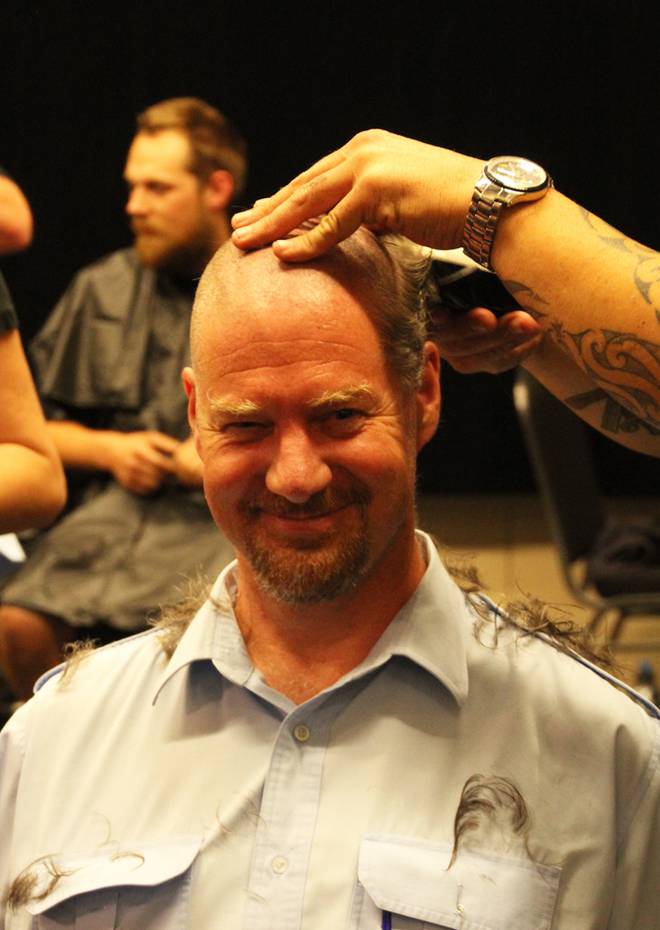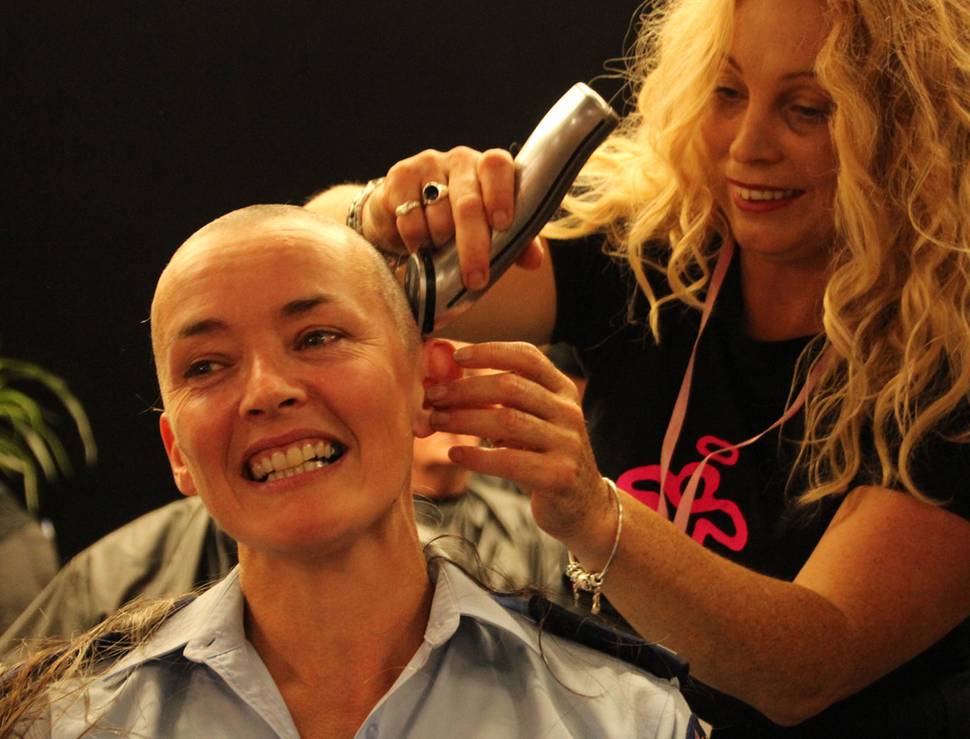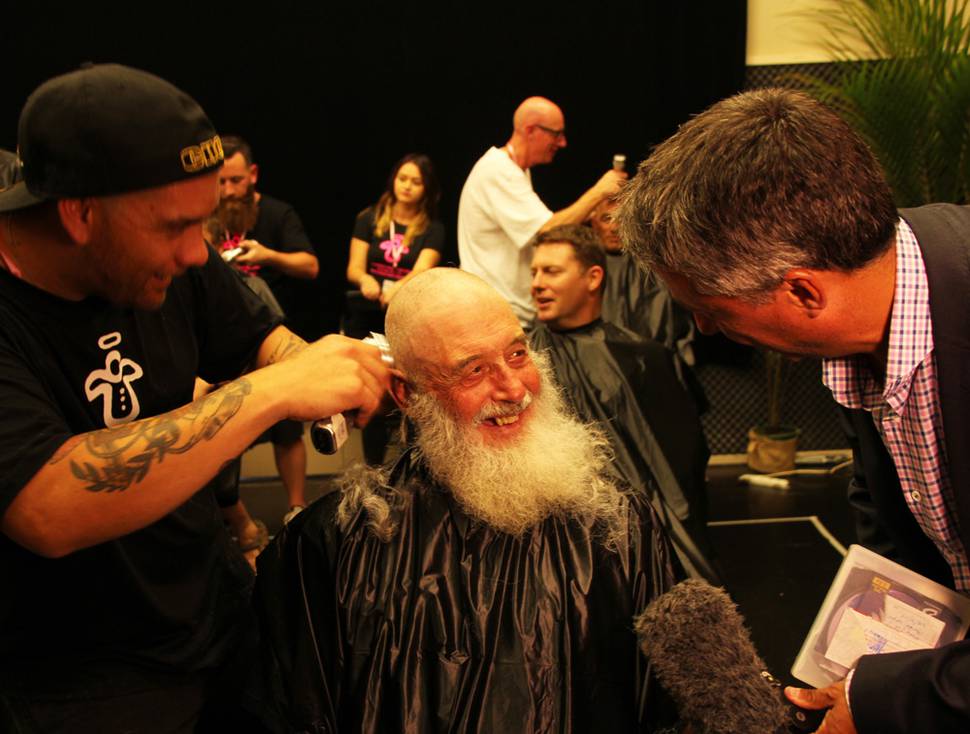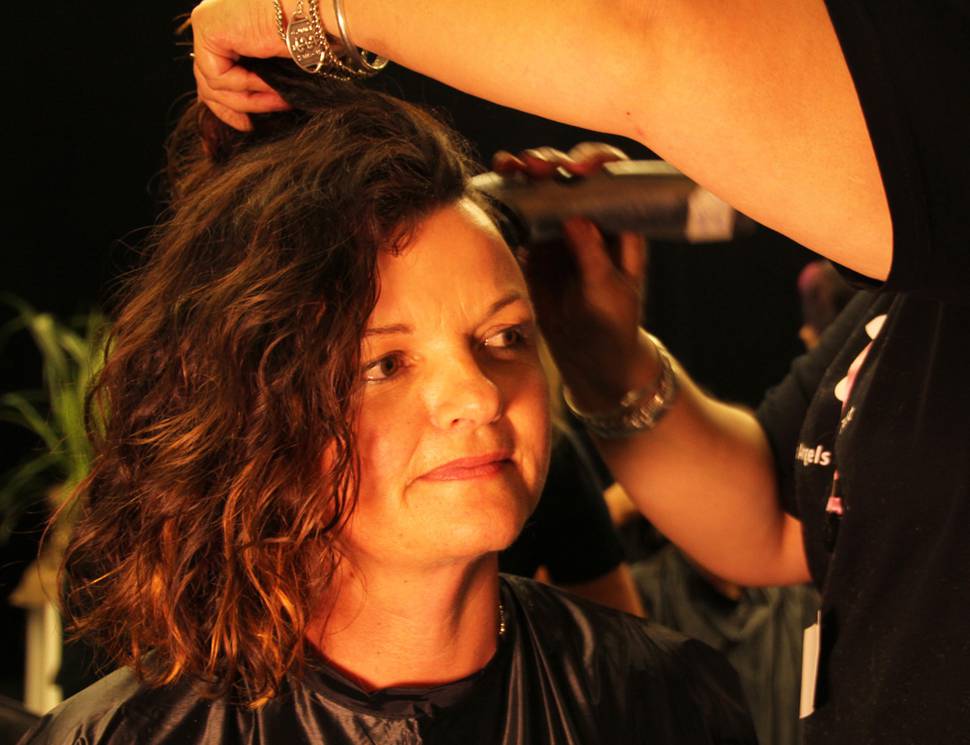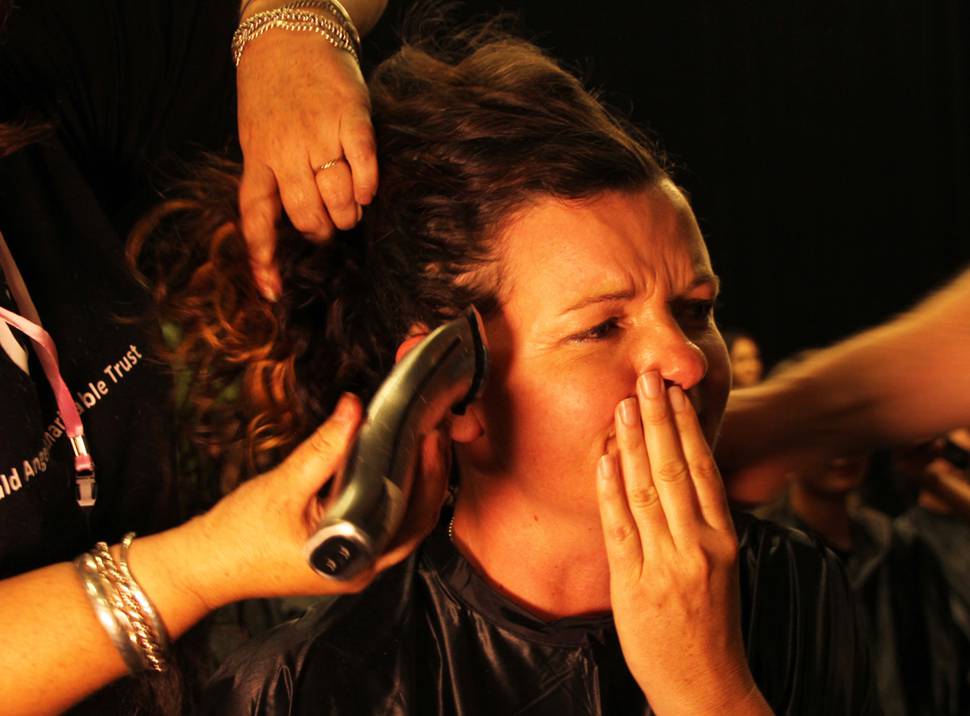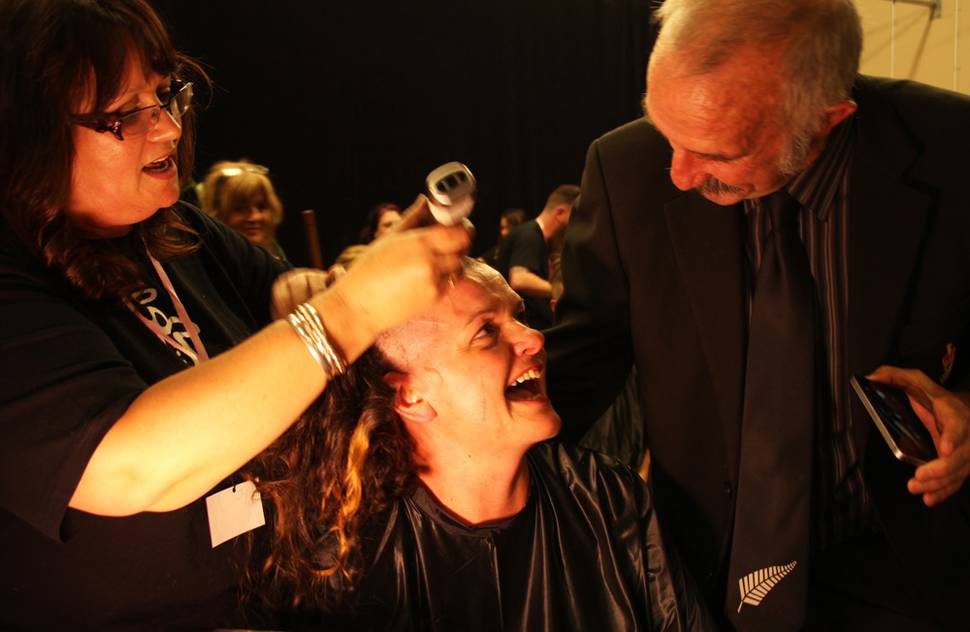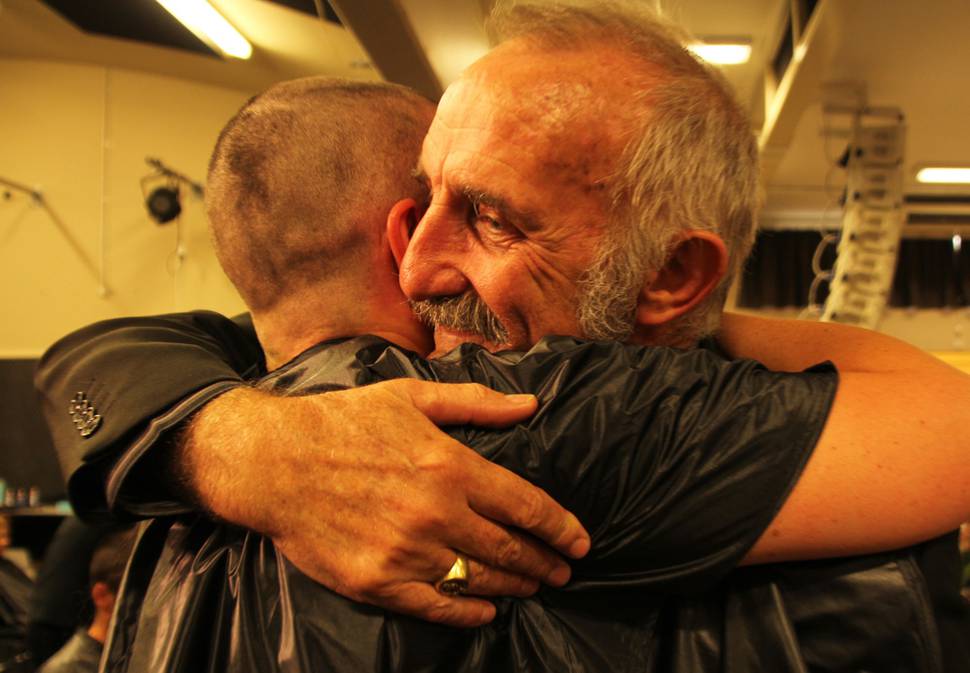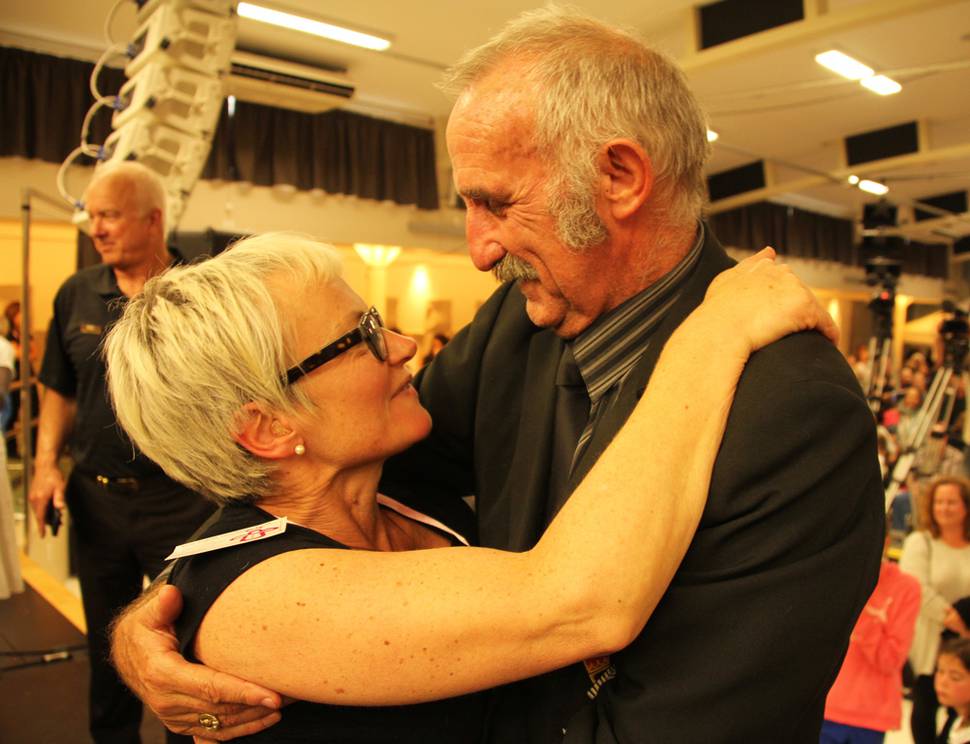 The amount raised is not yet known - it could be weeks before all donations are tallied - but is expected to outstrip the charity's last big fundraiser in 2012, when 62 shavees raised $45,000.
Those who went bald for the cause included Tai Tokerau MP Kelvin Davis of Kaitaia, Deputy Mayor Tania McInnes, Rugby Sevens legend Eric Rush, police officers, doctors, teenagers and even toddlers.
Bald Angels founder Therese Wickbom said she was "ecstatic" with the night's success.
"But now I feel personally responsible for 462 bald people," she said.
"I'm so proud of this community. I struggle to imagine another community rallying this number of people, especially when you think how small we are."
The number of people shaved is close to one in 10 of Kerikeri's total population of 6000.
See a video from the big shave here:
See a Far North charity in action breaking the world record for the most heads shaved in an hour. The Bald Angels big shave, in Kerikeri on November 20, was a fundraiser for disadvantaged Northland kids.
Mrs Wickbom said the event aimed to raise awareness as well as money.
She applauded the work of charities combating poverty overseas but Northlanders had to look after their own neighbours too, especially when the Far North had some of the highest rates of child poverty, rheumatic fever and hearing loss in the developed world.
All proceeds would be spent in Northland helping vulnerable children and families.
The Bald Angels had set a target of 400 heads. By the middle of last week they were still 150 short but a late rush meant the record attempt was anything but a close shave.
The record was broken less than 45 minutes in to the big shave; people were registering minutes before the final hooter sounded. To be sure of breaking the record the volunteer hairdressers had to average 90 seconds per head.
The last few volunteers lose their locks:
The last few volunteers bravely lose their locks as the hooter sounds marking one hour and a new world record. Bald Angels big shave at the Turner Centre, Kerikeri, November 20, 2015.
It was one of biggest crowds seen at the Turner Centre with estimated 1000 people packed in to the Plaza.
A trio of judges - Mayor John Carter, a senior policeman and a retired judge - made sure there were no attempts at cheating.
The shavees' reasons for taking part varied. Some did it to support the cause, for others it was a personal challenge or a symbol of transformation. For some, like Brazilian-born Claudia Pinto, it was an act of belonging.
"At first I thought, I can't do it, I love my hair too much. It's part of my African background. But then Therese asked me again because she still needed 150 people ... In Brazil we have a lot of poverty but I want to give back to this beautiful country. I love the New Zealand community spirit. To be part of this means a lot to me, I feel like I'm part of this community."
For some, judging by the tears, the sacrifice was not easy. Deputy mayor Tania McInnes pledged to shave her head if her donations topped $5000. She collected $3500 and went ahead anyway. She expected she would cry when she saw herself in the mirror.
"But what an amazing night, what an amazing community. It's really moving."
Mrs McInnes said she was in awe of the teenagers who had shaved their heads at the time in their lives they were most conscious of their appearance.
Ashleigh Sadgrove, 14, donated her tresses to Freedom Wigs, a charity for people who have lost their hair due to cancer or other illnesses. Suddenly being bald was a shock but felt amazing, she said.
She had been through tough times and wanted to show other young people they were not alone.
Seven-year-old Renata Muunu Te Tane had his head shaved along with his parents Renata and Ripeka Tane from Oromahoe.
The young Renata had part of one leg amputated due to an aggressive bone cancer when he was four. His foot was reattached so his ankle now takes the place of his missing knee.
When he lost his hair during chemotherapy Mrs Tane wanted to shave her head so he didn't feel alone - but, with her son's illness and pregnancy to deal with, she "wasn't in the right mind" at the time.
But she was ready for the clippers on Friday and, in a poignant role-reversal, her son decided to get his head shaved to support her.
"He said he doesn't want me to do it alone," Mrs Tane said.
In total 470 people had their heads shaved. The last eight were not finished when the final hooter sounded.