When Terry Huffam's physical template is rattled and his emotional skeleton is a little out of kilter, he simply reaches out for his clear quartz crystal for its healing qualities.
It's that sort of clarity and faith that has seen Huffam realise the dream of playing the generation game last Saturday in Hastings.
It was a three-generation affair, to be specific, in the beautiful game after the 72-year-old grandfather joined son Reece, 30, and grandson Vincent Huffam-Harrison, 15, in a special match at St Leonard's Park before the Hastings District Council groundsmen took down the goal posts for the last time this season.
"It was a proud moment for me and it was something I just wanted to do," he says of the trio who played in Hastings Hibernian FC colours alongside a nephew, Matthew Partington.
"It's a special occasion when you have your son playing and your grandson comes along and you're still fit enough to run on to the field."
They played against an Eskview United XI team with the game ending in a nail-biting 2-all draw.
Karamu Boys' High School pupil Huffam-Harrison scored the first goal within five minutes of the kickoff before the Napier club scored twice in the second half.
In the last minute, Hastings Hibernian won a corner so everyone moved into the Eskview box for a mad scramble for the equaliser.
The following day, Huffam, a club referee, ran the lines in a women's final match between Porthill FC and Taradale FC at Bluewater Stadium, Napier.
But just like the result of Saturday's game Huffam's contribution to football transcends goals and minutes. He is the epitome of human values.
Standing at 1.54m and a wearing mop of curly gray hair, he barely cuts an authoritative figure on the park as a player or whistle blower.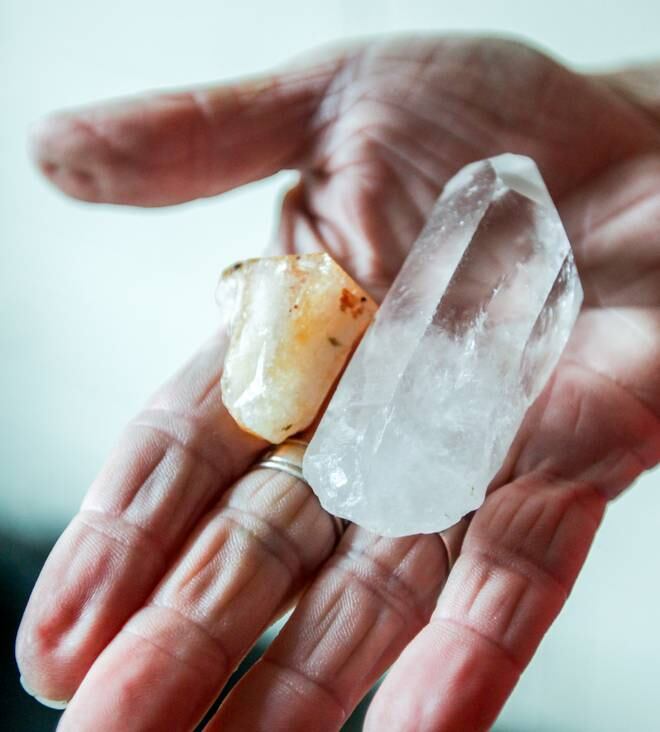 The bloke who runs his Crystal Ball shop at 420 Heretaunga St also deals in mystical knick knacks such as dragons, unicorns and fairies.
The crystal healer suspects he draws some of that faith in humanity from a similar vein of belief.
"When I get home after a game of soccer, I just put a stretch bandage on and place the crystals inside so it recuperates for a week," he says of a dicky right knee that he straps with a cylinder.
"It [crystal] works faster than anything else. People come with sore necks and the pain is gone by the time they leave my shop."
A rugby winger in his school days, Huffam says anyone wanting to play the round-ball during his time was considered "a wuss".
Eventually, the then teenage featherweight (44kg) could not make the grade in the funny-shaped ball game.
Huffam, a Union Travel (the former Union Steamship Company) employee, moved to Napier from New Plymouth in 1966 but lost his job due to turbulent times. He started his own business, Dees Sewing Centre, in Hastings, in 1972.
In 1997, he took Reece to the defunct Hastings Rovers Junior Football Club.
A year later he assumed the mantle of presidency in the Hastings club when, as a parent, no one was willing to put a hand up as the club teetered on the edge of extinction.
He is staunch in his belief that every child should be allowed to play a game and adults are there to encourage and inspire them.
With 10 teams of six to 13-year-olds in his first year at the helm, the club blossomed and peaked to 15 teams in 2004. He also embraced rural schools, such as Kereru.
Huffam took on the extra responsibilities club treasurer and co-ordinator when push came to shove to keep the organisation ticking over.
For another snapshot of his resilience, no matter how much he was out of his depth he came to the fore again when his elder daughter, Alisha, now 34, started playing hockey at Heretaunga Intermediate School. It hardly mattered that Huffam knew "diddly squat" about hockey.
"I went to the Hastings Public Library, got out two books by 1976 hockey gold medallist Tony Ineson, and swotted it all up and took over the girls' team the next year," he had revealed in an interview in 2006.
An ankle injury ended Alisha's stint in hockey at Hastings Girls' High School two years later but Huffam didn't let the children down at Heretaunga Intermediate, returning to coach them for several more years.
The Hastings Rovers Junior club eventually evolved into the Hastings Rovers Vikings Club as youngsters outgrew age-group levels and yearned for senior level competition for men and women.
Significantly Huffam's crusade of never closing the door on individuals meant players often were limited in skills but played their hearts out in downright floggings for the club operating out of the Western Rangers FC changing rooms and sharing the St Leonard's Park grounds.
Acquaintances at supermarket aisles and even visiting Pacific Island fruit pickers became prospects in a co-operative effort to transport players to matches on Saturdays.
In 2014, the defunct Hibernian AFC, based in Flaxmere, forged ties with Rovers Vikings to operate out of Frimley Park changing rooms as their new home.
Huffam is on the committee of the Hastings Hibernian FC but doesn't lose sight of the family values that have seen him personify the essence of a sporting volunteer.
"Once Vincent started playing at 10 I started coaching him," says Huffam, who went on to mentor his grandson's 12th grade side to an open grade knockout crown in 2013.
Ironically it was the same accolades Reece had received 12 years earlier under the tutelage of Huffam.
Once Reece and Huffam-Harrison showed interest in carrying on in the progressive age-group to senior men's grades Huffam kept up his side of the bargain as player and coach.
He went on to play 100 games alongside Reece from 2004 to 2009 before his son graduated from fourth/third divisions to second and first.
In 2001, Huffam volunteered to be junior co-ordinator on the former Hawke's Bay board while steering the junior Inter-city league as well as Hastings Rovers' summer Monday night programme until 2007.
A level one refereeing course beckoned and, with religious fervour, the recipient of the service to sports award at the 2015 Hawke's Bay Sport Awards mentored and officiated junior matches on Saturday mornings, men's social graders in the afternoons and then backed it up with women's league on Sundays.