Growing up in Te Awamutu, Jason Metcalfe struggled with learning.
As he discovered later, it wasn't learning in general that was the issue — it was learning to read that held him back.
He says he has always been hands-on and visual, and more traditional methods of teaching didn't work for him.
It became more evident to Jason, now living in Hamilton as a married man with his own two girls, and he watched them struggle the same way he did.
Some of the children of friends and relatives were also having trouble learning to read, so in 2012 Jason decided to do something about it.
Jason wanted to utilise proven learning techniques with modern technology to engage children at the crucial 3-7 year old stage in their learning.
He started by utilising his own artistic and creative skills to develop characters and storylines that would engage children.
The result — The Brave Little Worm from AL-OoseRhymingHouse NZ — with its heroes and villains tested on his children and their friends.
A key element is the comical rhyming verse, inspired by great children's writers such as Dr Seuss, to keep children and parents engaged and entertained.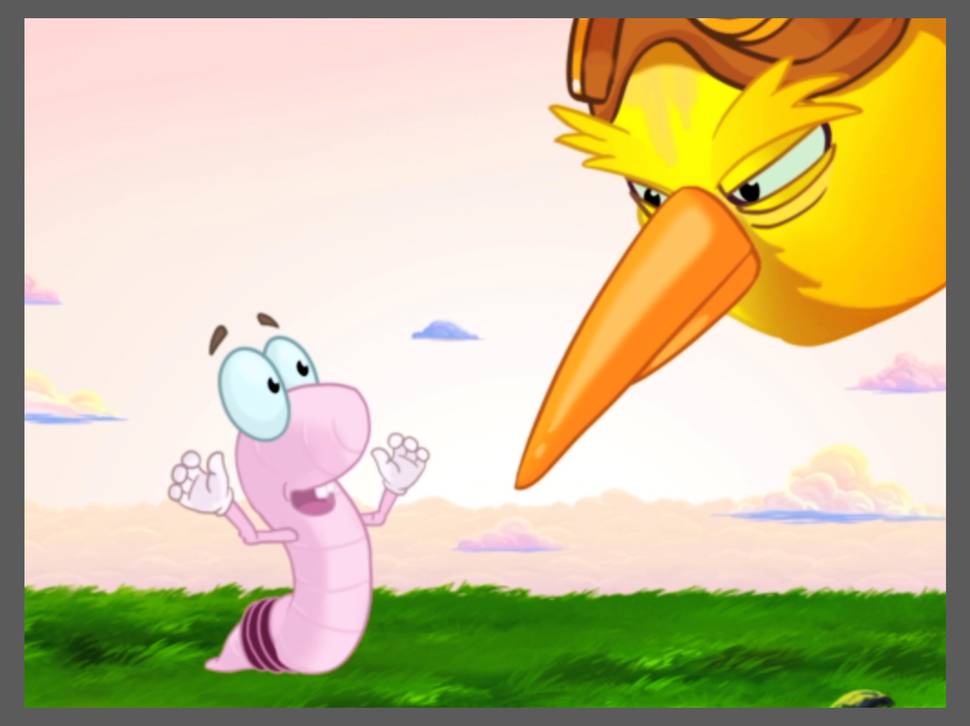 But it isn't just a storybook — Jason developed the concept for a Rhyming Interactive Kids Story that could be presented on a platform children knew and loved, like tablets, phones or Apple devices.
And he added twists and turns that the children themselves initiated, so each telling could be both familiar, to aid teaching and learning, but also new depending how it was operated.
The extra elements are based on various concepts taken from gaming, puzzles, children's cartoons... and more.
Jason could take the concept so far, but he knew to make it work he also needed expert help.
He worked with early childhood specialists to include a list of string learning foundations into his work — alphabet learning, sight words, counting, basic maths, colours, patterns, direction, and even singing, to ensure it was a valid teaching tool.
Then he realised he was never going to have the time to undertake all the artwork, animation, voice-overs and much more that was needed to make The Brave Little Worm come alive.
After much research, Jason partnered with Dereza Art Studio, based in the Ukraine, and from his rough designs they created amazing animations.
Jason is full of praise for the team.
"They looked after me and kept up a good pace while meeting my budget," he says.
"We have a great relationship and they know exactly what I want and how to deliver it."
Since 2012 The Brave Little Worm has been a passion, albeit a part-time development alongside work, family and life.
But now the end is in sight and Jason wants to make his app available to children everywhere.
He says it is at the launch stage and is seeking financial support to bring it to market.
And, he says, the potential is limitless now that the AL-OoseRhymingHouse NZ platform has been developed.
Jason has other characters ready to star in their own storylines to add to The Brave Little Worm , or it can become a digital gateway for other writers and artists, using existing or new material, who want to engage with children through interactive devices.
AL-OoseRhymingHouse NZ offers a range of opportunities to engage in the kickstarter funding, from $5 to $500 and once more than $10 is pledged there are rewards.
Jason is hoping the people of his hometown will want to get behind him and back The Brave Little Worm kickstarter campaign and help him bring it to market before Christmas this year.
Find out more at the kickstarter page here or check out al-ooserhyminghouse.com for Facebook and other links.