There's not much John 'Ollie' Aldershaw doesn't know about pallets.
What type of wood they are made of, country of origin, what those stamps and markings on them mean or why some are made differently or have odd dimensions.
Not that he would claim to be an expert. Strictly self-taught from years of collecting and stacking thousands of shipping pallets at his Frankton yard for recycling as a fundraiser for emergency services across the Waikato.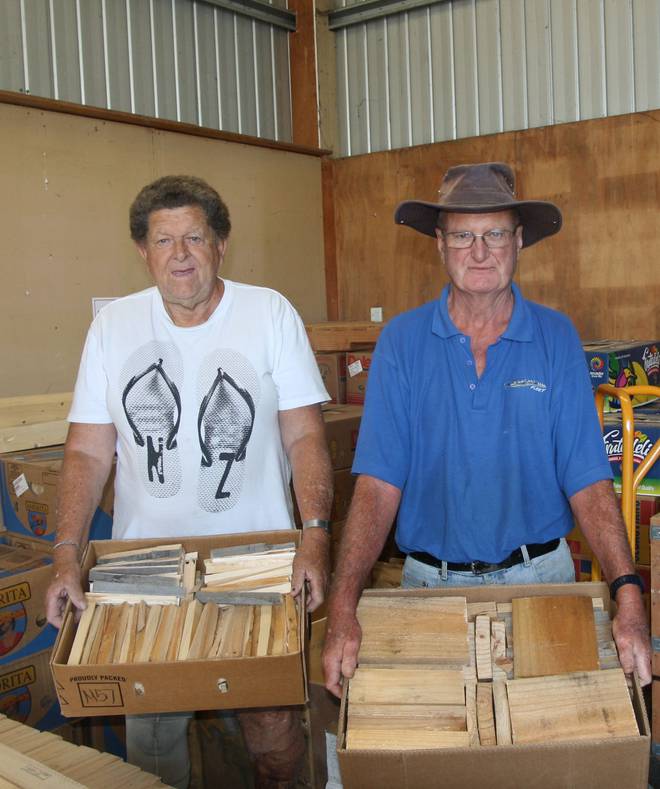 The main thing he does know is that most of the pallets make great firewood and kindling which is a more environmentally friendly option than sending them to the dump.
"Importers can pay $80 a truckload to take used pallets to the dump says Ollie, who is better known to many people as Pallet Man.
"Our free pick up is so well received we can't keep up with demand, especially as more companies became environmentally aware and look to keep waste out of landfills," he says.
His aim now is to ignite the firewood market before winter and boost funds for the Surf 2 Surf Rescue Services Charitable Trust. He established the registered charity to help the Coastguard, Surf Lifesavers, volunteer fire brigades and the Westpac Rescue Helicopter Trust.
Surf 2 Surf also organises fundraising Rescue Ride motorbike events — the next on March 10, a half day ride from Hamilton to Putaruru. Anyone on a motorbike is welcome.
For now, Ollie's biggest need is for a few more volunteers to help turn pallets into kindling and firewood.
His only help at the moment is his 86-year-old father, who helps when he can, and retired railways worker Rodger Hadley, 76, who is there most days.
"We could do with a few extra bodies to help out, even if it's just half day a week," says Ollie.
He also wants to hear from any community groups, schools, or sports club that would like to buy the banana boxes of firewood for their own fundraising campaigns.
"They're really good value," he says. "We retail a banana box of kindling for $15, compared to the stupid money they want for a small box at other places."
The Pallet Man will also do you a car boot (about Toyota Corolla size) of firewood for $30, an SUV boot for $40, or a bulk bin loaded into a ute or trailer for $50.
All the cut wood is shed stored with a growing pile of full boxes in the Pallet Man's Green St workshop. He is also planning a Gold Card discount day every week.
"We want to fill it up before winter with 1000 or more boxes ready to go," says Ollie.
Of course, if you want to buy pallets to use as pallets, Ollie is the man to see.
Some local manufactures are regular customers already.
If you want pallets that meet EU size and standards — he's got them. How about pallets designed to minimise shaking in an earthquake? Got them.
He even has one customer who is using timber from another type of pallet to build a deck.
The wood will need treatment for outdoor use — but it still fits the budget nicely.
None of the pallets are chemically treated so they are ideal as firewood.They have only been heat-treated to kill bugs or bacteria.
The only problem pallets Ollie finds are ones made from Pacific hardwood such as mahogany.
It upsets me to see such good hardwood used to ship boxes of bananas and pineapples. It is such a waste — apart from the fact it chews up my saw blades," he says.
"I'm looking at putting the hardwood aside to see if any hobby or wood workers would like to try it out. It should be great to make strong deck chairs."
How you can help
* Volunteer some time to cut and pack or collect and deliver.
* Order your winter firewood early.
* Call if you have pallets to be collected.
* Join the Rescue Ride motorbike event on March 10.
Orders and enquiries by phone or text to 0223545018, email: palletmannz@gmail. com or call in at 5 Green St, Frankton (if Ollie isn't out collecting more pallets).